It's the civil engineering at its best; Today we have listed down the top 10 unusual and most startling bridge designs.
10. Bridge of Moses, Netherlands, 2011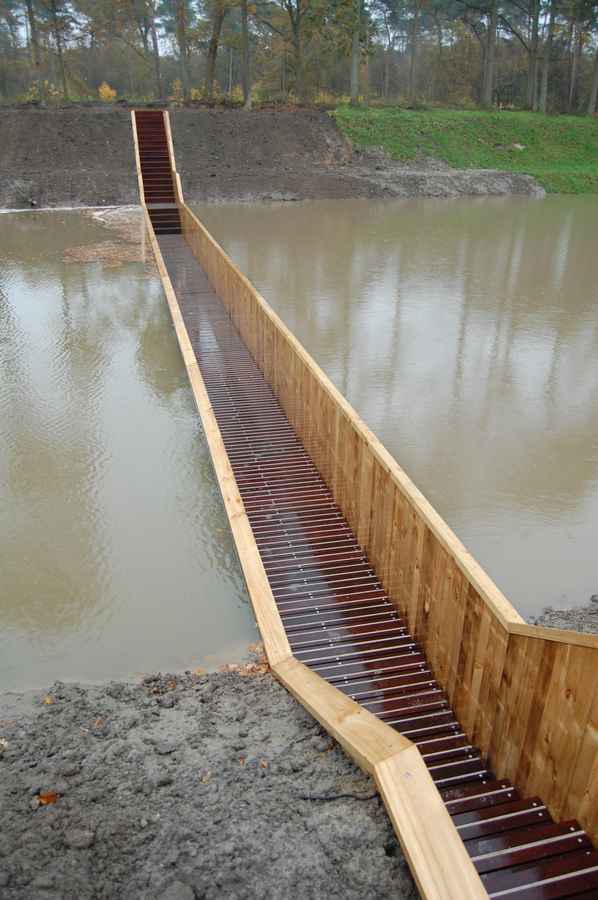 The bridge is approximately totally sunken in water so that the pedestrian deck is below water level. From a distance it is invisible and only emerges when approaching a narrow gap in the water. Its based on the history of Moses crossing the river but ever wonder what it feels like to follow Moses? Well, though it's not the Red Sea, the Moses Bridge, located in the Netherlands, is quite a sight to see and try. Exclusively made of treated and defiant to aqua medium of wood, "Bridge of Moses" was among the finalists of the esteemed Dutch Design Awards. The length of the bridge is 51 meters and it is only for pedestrians.
[youtube]http://www.youtube.com/watch?v=cTxpZ_0D0fI[/youtube]
9. Royal Gorge Bridge, USA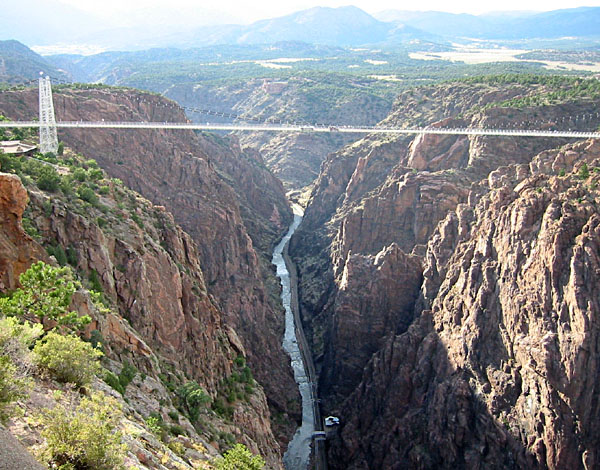 The Grand Canyon of the Arkansas River has been known since the middle of 19th century when silver was found there. During the "silver rush",the gorge of Arkansas was closed. The silver mines were exhausted soon but then the archeologists found leftovers of dinosaurs. Aside from its historical significance, the Royal Gorge bridge is the highest suspension bridge of the world (1053 Feet).  These two facts make the Bridge Royal Gorge an unusual one. It is 361 meter long and has been graded as a "hiking" type track for tourists.
[youtube]http://www.youtube.com/watch?v=TgBIgtrPvKk[/youtube]
8. Leonardo da Vinci's bridge, Norway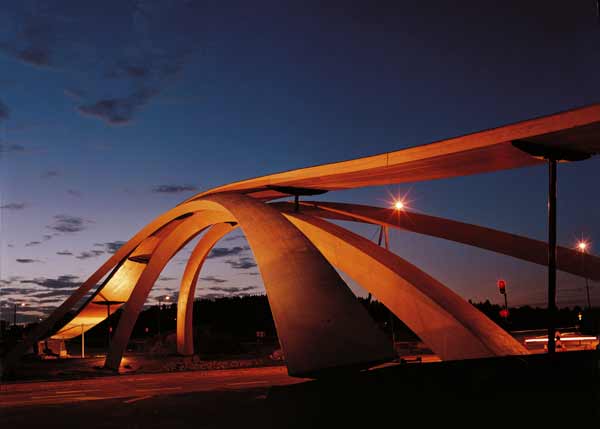 This is a 50 meter long arch type bridge worked out by Leonardo da Vinci in 1502. He was hired by Sultan Bayezid II for the project. The bridge is across the Golden Horn with a total length of 360 m and has an arch span length of 240 m. The great Sultan found that the project was very unrealistic and then it was long forgotten until in 1996 when the bridge design was found. The same design was then used for construction. The bridge is made of  "laminated wood" which is basically glued Norwegian pine.