7. Mirror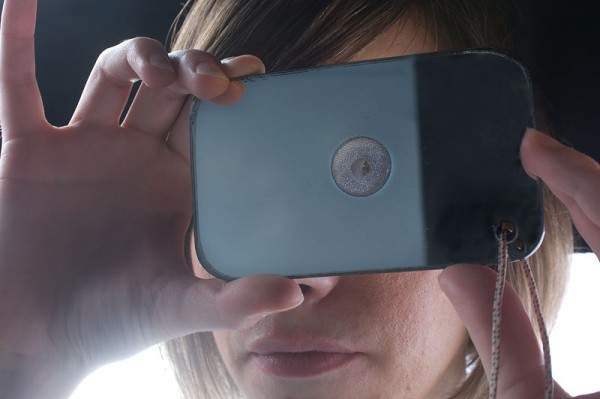 A mirror, not to check how good you are looking but for signaling someone, hopefully to be rescued soon. The gist being that you might be able to sustain yourself for some time by finding food, water and shelter but at the end of the day you do need to get rescued to be able to reach a safe place. Any mirror would do for this purpose but there are companies that make mirrors which are breakage safe . These mirrors, as small as 3 inches, can mirror a flash signal over 16 km and that really hikes up your chances of being rescued. Also, one can even use a moonlight or headlight for signaling, it's all about how you execute it.
[youtube]http://www.youtube.com/watch?v=GwCbgQGmID4[/youtube]
6. Flares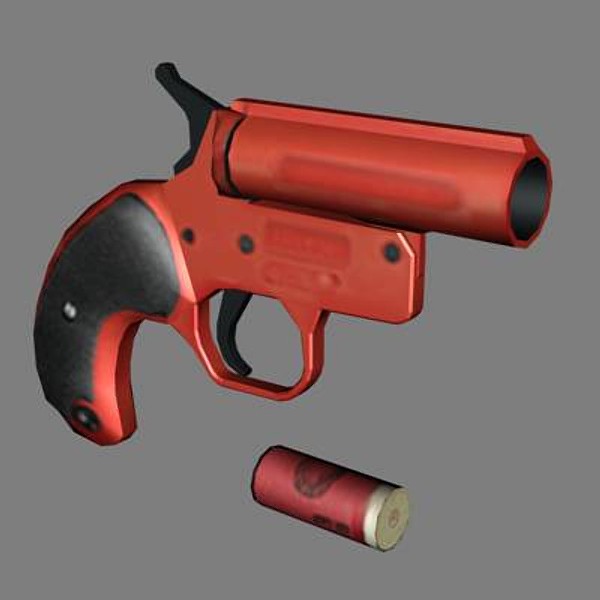 Stay alive and get rescued are the two main goals in any survival scenario and if you want to signal a rescue team then using a flare is the best option. They come in many options, a flare gun can be used to fire a flare into the sky or they have ones which you can hold in your hand and wave over your head. You can also spend $250 to buy a laser flare that sends a signal which can be seen day or night from 48 km away. If your car doesn't already have one, you better equip your survival kit with one.
[youtube]http://www.youtube.com/watch?v=cxnH3dKZ6Ok[/youtube]
5. Survival Knife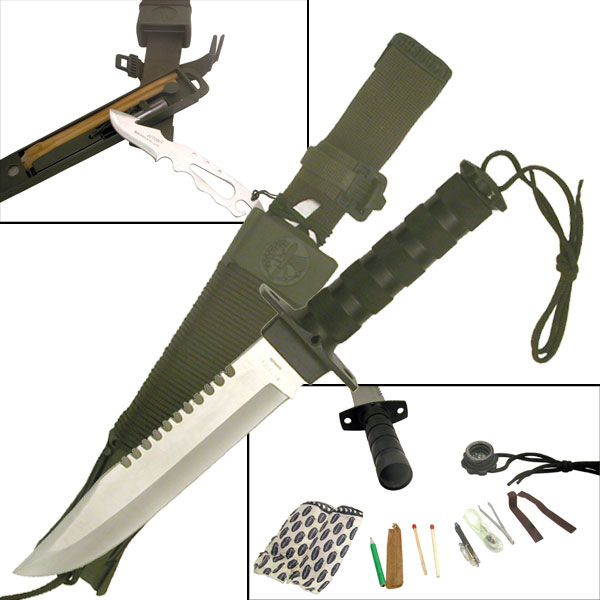 This item came with a roar after we all saw Rambo Movie in 1982. This was his signature knife and whether you believe it or not, it is quite popular even now because of its practicality. The thread and needle are of course for the movies but you can pack other stuff in the hollow handle. Generally, they have matches, fishhooks and lines, compass, sometimes thread and needles although we don't believe you'll be sewing up your own wounds anytime soon. You may put in some water treatment tablets in there along with some pain medications too!
[youtube]http://www.youtube.com/watch?v=g_B0SRsP_ag[/youtube]
4. Multi-tool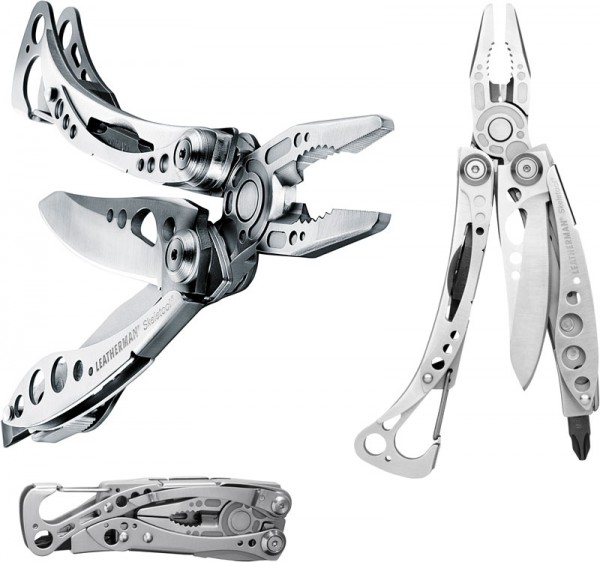 Swiss Army knives are very popular among boy scouts due to the multitude of uses they have. The most widely recognized is the Leatherman Multi-tool which gained popularity in the 1980s. Weighing from 141 to 283 grams this tool will definitely come in handy with the options it provides you with; pokers, saws, knives, screw drivers and what not. They increase your survival chances with the diverse and wide range of options. The standard multi tool comes as a unit with two halves joined together by a pair of pliers in the center.
[youtube]http://www.youtube.com/watch?v=gj12fkS3FYk[/youtube]