Super cars what are they? What's your definition for these machines? Presently it appears to be a lot of new, modern supercars and their concepts arising day by day. I think we don't appreciate what it takes to produce the finer things. Yet, here we have revised and redefined the definition of supercars once more.  These super machines have triumphed others, of their class in spite of of similar specifications and speed. Considering their models, advancements in designs and better technology the top ten list for the modified version of super cars are as under:
10. Ferrari Enzo: 217 mph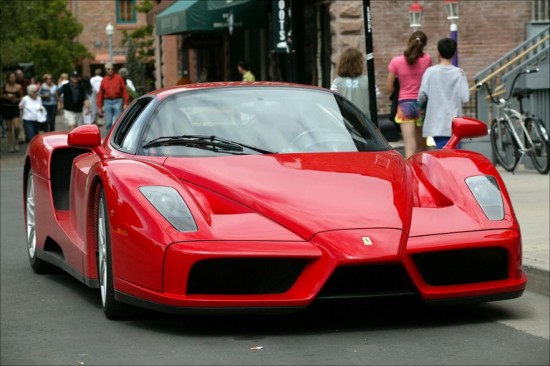 With the advancements in technology, Ferrari has commenced a sequence of supercars which have represented the very summit of the company's industrial and technical triumph delivered to its road cars. These include the GTO, F40 and F50. This family of tremendous performance cars was joined in 2002 by the Enzo Ferrari, which was the expression of the latest Formula 1 technology and expertise.
[youtube]http://www.youtube.com/watch?v=nkfvQvc9ipI[/youtube]
Just 400 examples were built of the Enzo, which featured advanced composite bodywork and a carbon-fibre and aluminium honeycomb sandwich chassis and was equipped with a 5998cc 65° V12 producing 660hp. The car boasted extremely advanced aerodynamics of clear F1 inspiration, with downforce that reached a maximum of 775 kg at 300 km/h, and that then gradually decreased to 585 kg at its maximum speed of 350 km/h.
9. Ascari A10: 220 mph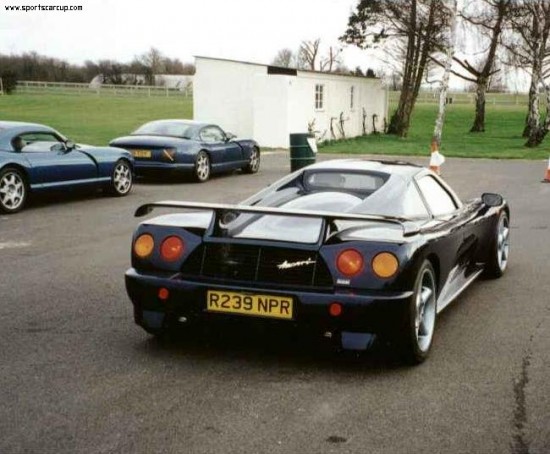 Ascari, the producer that makes the KZ1, has prepared another bomb on wheels. Powered by a 600 bhp V8 engine, the A10 is expected to do much more than that 220 mph. The Top Gear magazine called it a 'staggering car.
[youtube]http://www.youtube.com/watch?v=wDeK6Kfd7ks[/youtube]
The Ascari A10 price is analogous to many other super cars in its class, at around $650,000 US dollars it's not the most luxurious car in the world but it's not cheap either. It is a delightfully modeled car with a body that looks much similar to a tricked-out Corvette or Ferrari. Then engine has been adopted from the BMW, a 5.0 litre V8. It has a carbon-fiber chassis similar to the KZ1and the Ascari A10 specifications can take any super car for a ride on the open road, with Koenigsegg speed, but a hundred times more handling.
8. Gumpert Apollo: 225 mph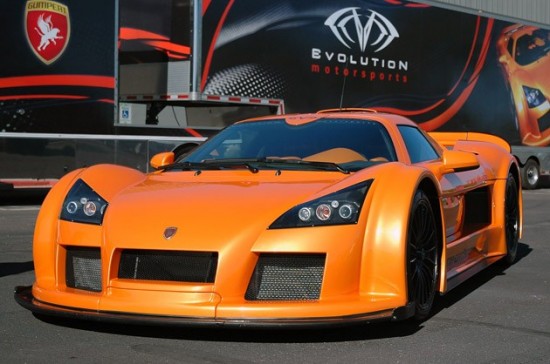 If you are looking for a German engineered super sports car that has a V8 engine and a 6-speed manual, sequential transmission as well as the looks of a car fit for a super hero or a billionaire tycoon, then the Gumpert Apollo is the car built for you.
[youtube]http://www.youtube.com/watch?v=tHuu0HoF9ZY[/youtube]
"It has always been a dream of mine to have a car that has so much downforce, such aerodynamic efficiency that you could drive on the roof of a tunnel at high speed – and this car can." These were the expressions of Roland Gumpert when he was new of leaving his job as the director of Audi Sport.
During the year 2009 Apollo Speed, Gumpert gave it an influential eight-cylinder bi-turbo engine that came with a number of voluntary outputs, including the base 650 horsepower and 627 lb/ft of torque, a Sport edition with 700 horsepower and 645 lb/ft of torque, and a Race edition with 800 horsepower and 664 lb/ft of torque, the Apollo Speed can go from 0-62 mph in three seconds with a top speed of 225 mph.