7. Zenvo ST1: 233 mph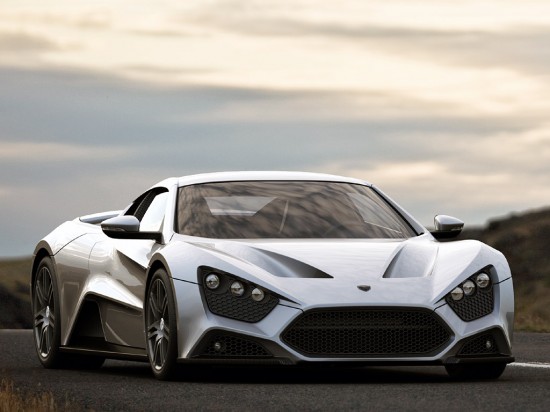 From the Danish manufacturers Zenvo has a built new super machine which will be competing with the top ranking super machines from Ferrari, Lamborghini and BMW named ST1. A brand new supercar from a brand new manufacturer that will join the ranks of the automotive world's elite should it make its production date of early next year.
[youtube]http://www.youtube.com/watch?v=4mTDCTcVNjs[/youtube]
In the core of Zenvo ST1's is mystifying 7.0 liter V8 that is believed to be founded on a GM crate motor. The big-displacement V8 is both turbocharged and supercharged, giving the ST1 a power output of 1,104 bhp and 1,055 ft-lb. of torque.
6. McLaren F1: 240 mph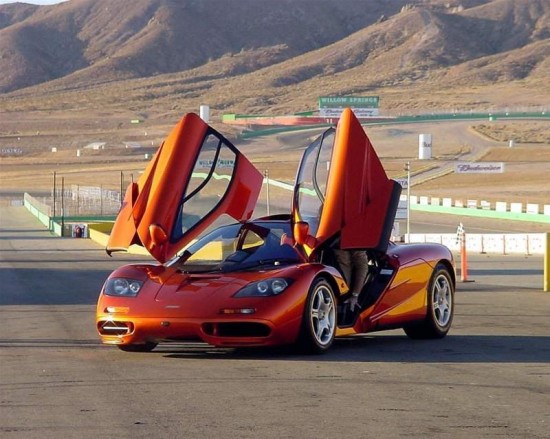 The McLaren F1 is capable of 0 to 60 mph in 3.2 seconds and a top speed in excess of 240 mph. This makes it the fastest production car in the world. During development work, McLaren driver Jonathan Palmer drove F1 prototype XP3 around Italy's 7.5 mile Nardo test track at 231 mph. But for the tight nature of the track, the car could have gone even faster. Early in 1998 this record was broken at Volkswagen's test track with a recorded speed of 241 mph.
[youtube]http://www.youtube.com/watch?v=OFLQAEiO7xo[/youtube]
5. Koenigsegg CCX: 245 mph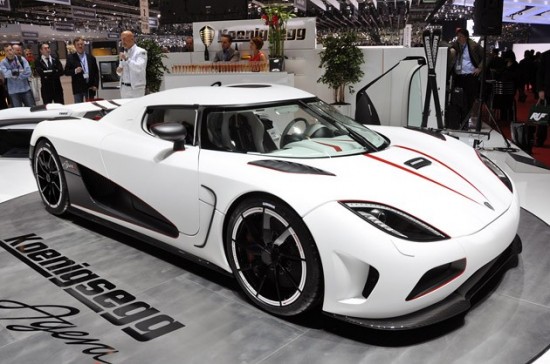 At number 5 Koenigsegg CCX gained its place by beating the rest five by having a record speed of 245 mph. From the Swedish manufacturers the Koenigsegg CCX is a mid-engined roadster, engineered to meet the terms with US parameters and market specifications. The CCX can speed up from stationary to 100 km/h in 3.2 seconds and 100 miles per hour in 7.7 seconds. It can finish a standing quarter mile in 9.9 seconds with an end speed of 146 miles per hour. The supercar reaches a top speed of 245 mph. The CCX was first disclosed on February 28, 2006 at the 2006 Geneva Motor Show. CCX is a short form for Competition Coupe X.
[youtube]http://www.youtube.com/watch?v=cggVCGmM9qA[/youtube]
4. Saleen S7 Twin-Turbo: 248 mph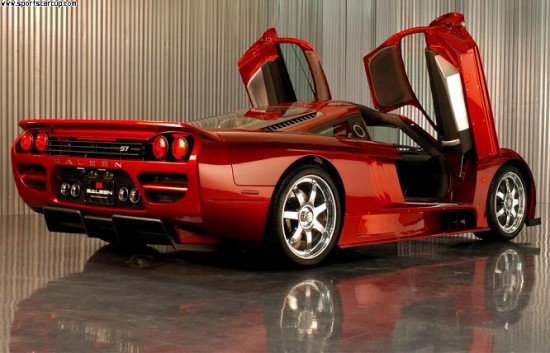 The Saleen S7 Twin Turbo is an elevated performance 2-door 2-passenger American supercar that was intended to contend with the fastest, agile and most influential supercars in continuation. Saleen's S7 is America's initial and up to date the only foreign supercar with mid-engine design. During the initial period of S7 in the year 2002, it went on sale and was the only street-legal car in the United States that has more than 500 horse power output and 500 lb-ft of torque. S7 Twin-Turbo is the successor of the already legendary supercar S7.
[youtube]http://www.youtube.com/watch?v=6D3NMHP2-Nw[/youtube]
The S7 Twin Turbo's 3.3-second 0 to 60 mph time is one and the same to the previous S7 we tested, but it stomps it in the quarter mile, acquiring 1.2 sec. on its usually aspirated ancestor with a run of 10.6 sec. at 139.8 mph.