A digital single-lens reflex camera (digital SLR or DSLR) is a digital camera that uses a mechanical mirror system and pentaprism to direct light from the lens to an optical viewfinder on the back of the camera.
Professional dSLR cameras are fundamental for serious photographers. From top-of-the-line resolution to fully customizable settings, professional dSLRs combine functions and performance to create professional quality photos with every shot.
10. Canon EOS 50D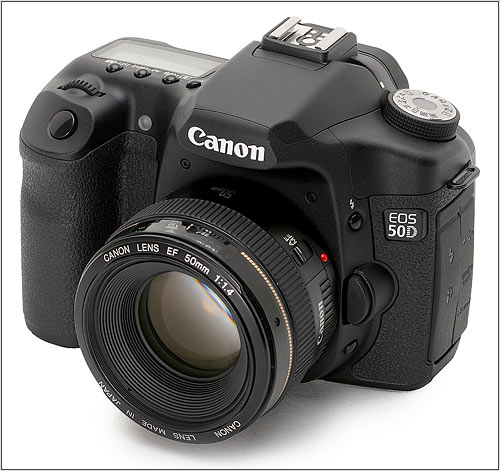 Resolution 14.6 MP
Continuous Shooting Speed 6.5 fps
Battery Life 620 shots
LCD Screen Size 3 in.
Warranty 1 year
Focal Length 18mm – 55 mm
Max Shutter Speed 1/8000 sec
Memory CF.
9. Olympus E-30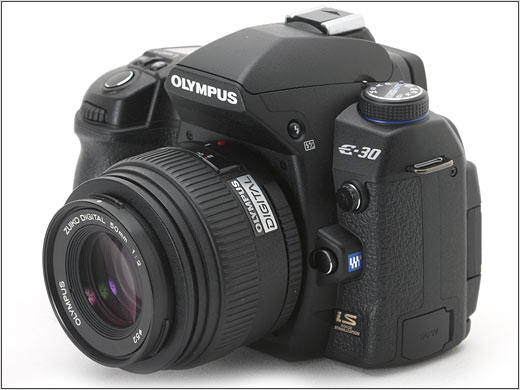 New 12MP LiveMOS sensor (E-3: 10.1 MP)
Brighter and larger LCD screen
E-30 has a mode dial
Art Filters, multiple exposures, aspect ratio options and lots of scene modes
No card door lock, no eyepiece shutter
Glass fiber reinforced plastic vs weatherproof magnesium alloy body shell
Slightly (8mm) shorter and around 115g lighter
Slightly smaller viewfinder with reduced frame coverage
AF fine tuning for up to 20 lenses (and per AF point!)
Built-in digital level guage
Contrast detect (Imager) AF with face detection
Slightly reduced raw buffer size (12 frames)
Adds vertical panning mode to stabilizer (IS3
8. Pentax K-7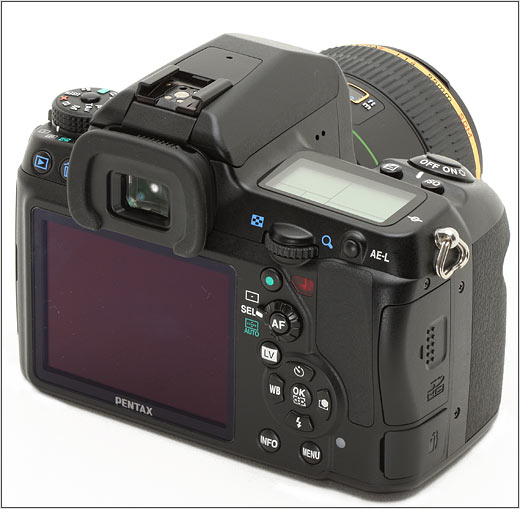 14.6 MP
720p/1536 x 1024 HD video recording
Smaller magnesium/steel alloy body
Revised viewfinder (less magnified but with greater coverage)
Updated sensor with four-channel readout
3.0″ VGA (920,000 dot) LCD
New shutter mechanism with 1/8000th shutter speed
Faster continuous shooting (up to 5.2 fps)
77 segment exposure metering sensor
Revised autofocus algorithms
AF illumination lamp
New dust removal system
HDMI output
New dedicated ISO button
Distortion and chromatic aberration correction for DA and DFA lenses (also available in RAW conversion using supplied software)
Adjustable dynamic range highlight and shadow correction
Three-shot in-camera HDR capture
Electronic level indicator
Composition adjustment (Uses the SR system to reposition the sensor to fine-tune composition)
7. Olympus E-3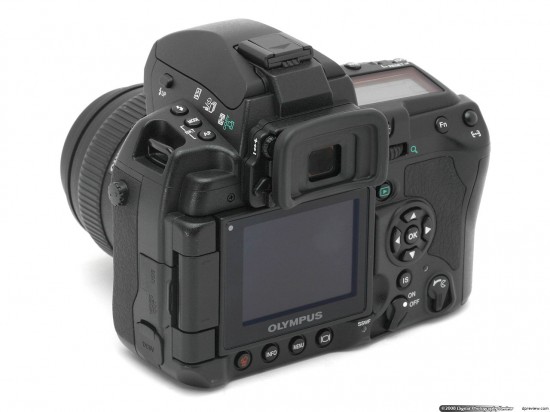 New sensor (10MP Live MOS vs 5MP CCD) and latest TruPic III processor
Live view
Sensor-shift image stabilization
All-new autofocus system (11-point AF, claimed to be world's fastest with certain zoom lenses)
Faster continuous shooting, bigger buffer
Higher top shutter speed (1/8000 sec) and higher flash sync speed (1/250 sec)
Improved viewfinder (bigger, brighter)
Bigger, higher resolution vari angle screen
Masses more customization options