7. Cape York Peninsula, Australia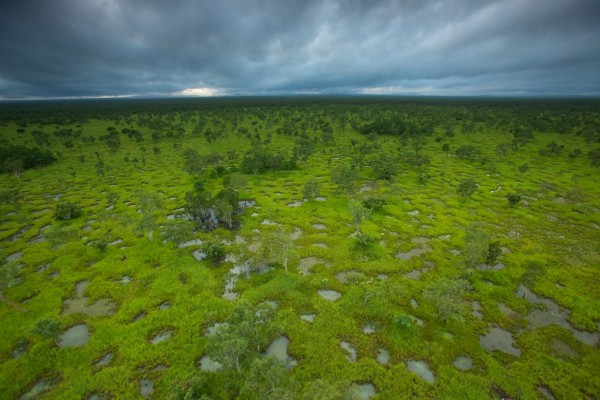 Australia has a very low population density and natural beauty. This is best exhibited by Cape York, Peninsula. With a population of about 18,000, the region is considered as one of the most undeveloped region of the world. This implies that the region is rich in natural beauty but also very hard to reach. Many adventurous tourists make their way to the place through unpaved road on trucks and jeeps bit only if the roads are not closed due to any flooding in the rainy season. But even with good 4 wheel drive trucks and jeeps, many areas remain untouched. In fact few areas in the Peninsula have only been surveyed via helicopter.
[youtube]http://www.youtube.com/watch?v=jTLHfwek4P8[/youtube]
6. Ittoqqortoormiit, Greenland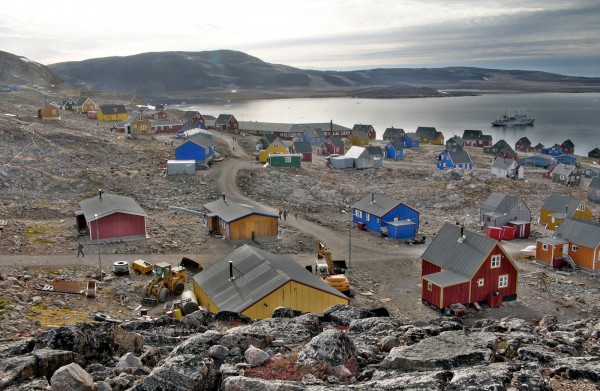 Greenland is the largest island in the world with a covered area of 836,000 square miles but only has a population of 57,000. This makes it one of the most desolate areas in the world. But our interest is in the town of Ittoqqortoormiit (no idea how it is pronounced). The town is roughly the size of England but with a population of a mere 500. This means every resident has 150 squares miles to himself. The people of Ittoqqortoormiit make their living through hunting polar bears and whales. Although the town is on the coast but the water remains frozen 9 months out of 12. During the 3 month window the town can be accessed via boat. There is an airport some 25 miles away but the flights are not too frequent thus making it one the most remote area to reach.
[youtube]http://www.youtube.com/watch?v=sncTH8UrZIY[/youtube]
5. Kerguelen Islands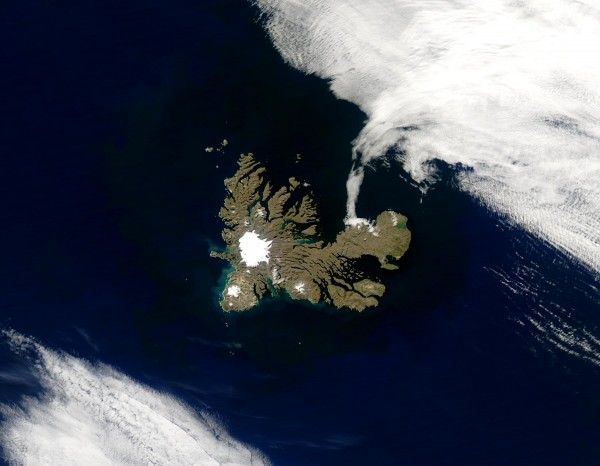 For their Sheer distance from any sort of civilization the Kerguelen Islands are known as "Desolation Islands". The islands have no airstrip. Hence, to get to them one must take a 6 days journey via boat  from a small island located off the coast of Madaqascar. There is no populationon the island however scientists from France make their way to the land for research purposes. The island also holds a satellite, a French missile defense system and a refuge for a kind of kettle that became endangered on the mainland. The Kerguelen Islands are a small archipelago located in the southern Indian Ocean.
[youtube]http://www.youtube.com/watch?v=FhpIVg3aqX0[/youtube]
4. Pitcairn Island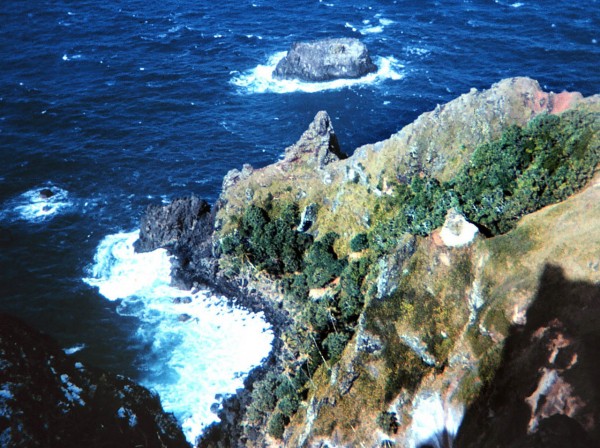 Pitcairn Islands is like a small dot in the midst of southern Pacific Ocean. Even the closest Island, the Gambier and Tahiti towards the left, is no less that hundreds of miles away. The population is only of 50 people who are the decedents of the sailors that once burnt the ship of their commanders as a result of a mutiny, the famed HMS bounty. The island has no air strip and the only way to reach there is trough a boat from new Zealand that takes up to 10 days.
[youtube]http://www.youtube.com/watch?v=Z96ZtBtveAk[/youtube]