3. Sudan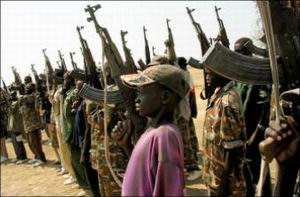 Death and destruction are so commonplace in Sudan that the Oxford dictionary should start considering adding the term "sudan" in the thesaurus as synonyms of death and/or destruction. Car bombing, genocide and rocket launching are the main MO of the many militant groups that run Sudan. Violence is a regular necessity for the Sudanese that happens without pause. And if all that was not enough, it has one of the world's most bleak desert conditions, something that seems not so bad after one witnesses all the rampant violence.
[youtube]http://www.youtube.com/watch?v=MLKysuLQE8Q[/youtube]
2. Colombia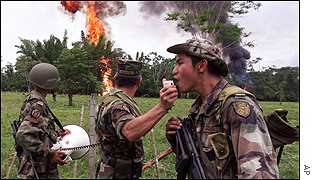 Two things that make Columbia so much higher on this list than other dangerous places: rampant kidnapping and the cocaine. Columbia supplies around 75 percent of the world's supply of cocaine and many paramilitary groups that run production, along with cartels, have waged a violent war on the government that sees no end. Forget the beautiful and exquisite mountains and the coastline, a country where not even the charity foundations are safe from violence is a country not fit for travel.
[youtube]http://www.youtube.com/watch?v=DRO-BjIYJtY[/youtube]
1. Iraq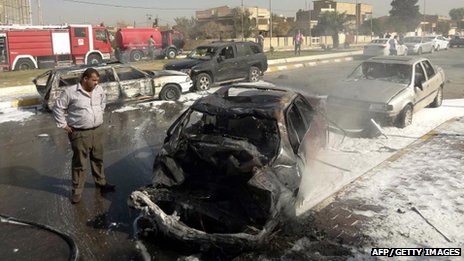 Iraq is the place where you're not safe even if you're the Dalai Lama, not since the US invaded Iraq to find the WMDs that they never found and that has resulted in a civil war in Iraq that has claimed around three quarters of a million civilian lives. There are not one or two parties at play, but a whole party of parties including the Al-Qaeda, Sunni insurgents, US forces, Kurdish rebels, Shiite forces, Turkish troops and an array of criminals that spark a vicious fire of violence and mass bloodshed that shows no signs of abating any time soon. Kidnappings and random killings, though occurring in a frequency that exceeds imagination, are the least of the problems as IEDs, EFPs and mines bear a constant threat to civilians with suicide bombers claiming lives regularly. Bullets are coated with depleted Uranium to pierce armor and therefore poison the one shot along with his/her coming generations. If there ever is a place as Hell, Iraq shows a clear picture of it.
[youtube]http://www.youtube.com/watch?v=Gj3W-wHYBKA[/youtube]