6. Movies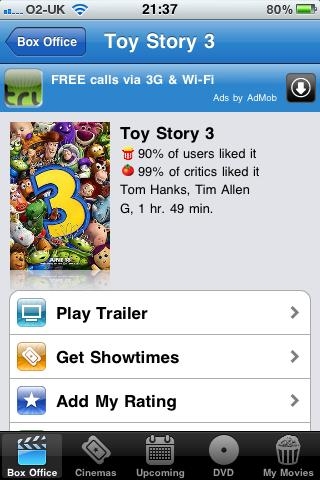 Although some aspects of cinema listings app Movies are disappointingly US-centric (notably regarding details on upcoming movies and DVDs), it succeeds where it matters. Select a film and the app figures out where you're located, lists nearby cinemas, and displays times your chosen film is showing. Efficiency can be further increased by pinning favourite cinemas to the top of the list.
5. Skype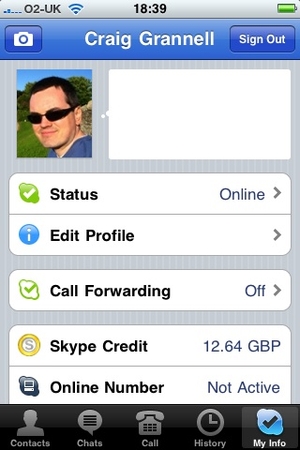 It's imperfect and annoyingly lacks push notifications, but Skype is still an essential download. The interface is pleasingly simple and usable, enabling anyone with a Skype account to make free calls to other Skype users and cheap calls to anywhere in the world. If you're on Pay and Go, this is particularly handy, but the app also enables iPod touch users to utilise their devices for calls.
4. Stanza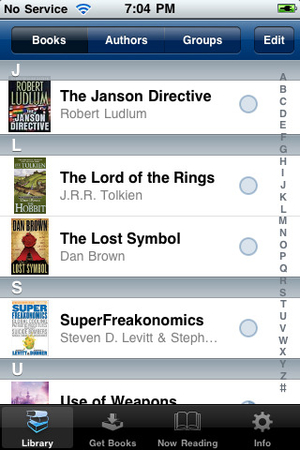 Kindle's grabbed many 'electronic book' headlines, but an iPhone or iPod touch is a perfectly competent alternative – at least if you have the right app to hand. Stanza enables you to download books from various sources (many of which offer free titles), and you can transfer your own ePub, PDF or eReader titles from the free Stanza Desktop.