3. Origin Genesis Midtower Desktop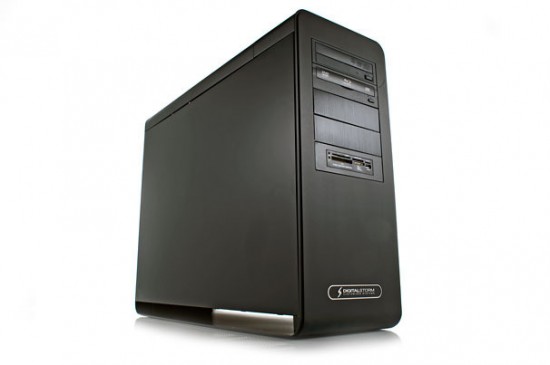 Packed with liquid-cooled, over clocked components, the midtower variant of Origin's Genesis is every bit as potent (and pricey) as its larger sibling.
The machine also offers 12GB of DDR3-1600MHz RAM and 1.6TB of hard-drive space (a pair of solid-state drives in RAID 0 for booting, and a 1.5TB hard drive for storage).The Genesis midtower's ability comes courtesy of an overclocked, liquid-cooled Intel CPU, a 2.8GHz Core i7-930 processor pushed to 4.0GHz.
Keep in mind, however, that such numbers are exemplary–anything over 30 frames per second is generally considered playable, and once you've eclipse 60 frames per second, you really don't have much room to complain. An extremely high graphics score can help you measure a machine's durability these PCs aren't likely to fall behind the curve in the near future. This is especially critical in the performance PC category,.
It isn't especially attractive, but it is an expansive, strong case–and, more important, it offers tool-free access to all of the machine's guts. A thumbscrew keeps the side door in place. Once you remove it, you'll be able to swap out optical drives, hard drives, and PCI cards by using a selection of levers and switches.
The system has four hard-drive bays; the pair of SSDs shares one bay, leaving two bays for future expansion. You'll also find a total of five bays available for adding 5.25-inch drives, but the graphics card blocks one.
2. Maingear Shift Gaming Desktop PC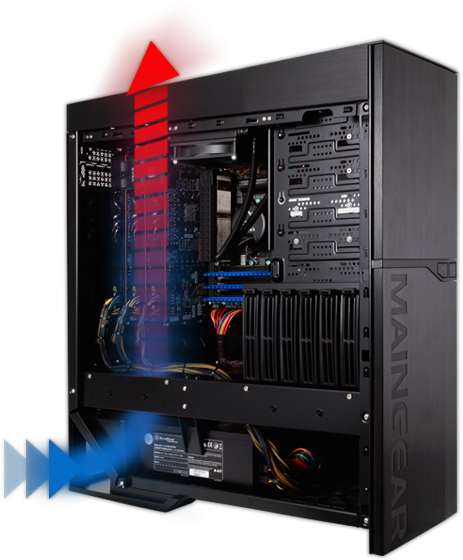 Maingear's Shift is a flashier system, but that doesn't mean this beautiful monster is perfectly priced for its performance.
Maingear Shift power PC to give you a backrub and wash your car while it goes about its day of high-performance computing. This system's includes graphics—three single-GPU XFX Radeon HD 5870 graphics cards delivering eye-popping CrossFire performance that's currently unmatched by any system. The Shift's specs are extremely impressive on paper. The included 3.33GHz Intel Core i7 975 Extreme Edition processor is the fastest money.
Coupled with six gigabytes of DDR3-2000 memory and two Intel X25-M 80GB solid-state drives.
The 204 frames per second it spits out on PC That's plenty of headroom for an extra dual-GPU GTX 295 video card and, if you're feeling cunning, a switch from the system's included 640GB primary drives to SSDs (or a RAID setup of multiple terabyte drives). You could afford all these tweaks and still beat the Maingear Shift's price. You might not top its performance, but you'll come pretty sew close with a sack of money to spare.
1. Origin Genesis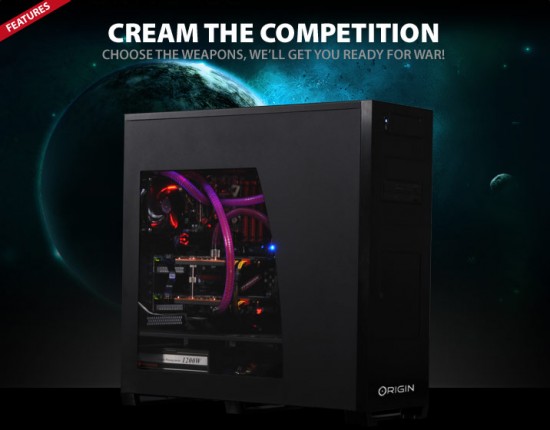 Offering the highest general performance we've seen to date, the Genesis is debatably worth the arm and leg that Origin is asking in trade.
Origin is a newcomer to the boutique PC seller field. Though the company is relatively young, it's manned by former Alien ware bigwigs who thoroughly understand high-end PCs. Origin spared no expense in assembling the Genesis's load out. At the machine's heart is a Core i7-980X, Intel's six-core, performance-oriented processor. The CPU is overclocked from its stock speed of 3.33GHz up to 4.3GHz; a network of blood-red major tubing pumps liquid coolant around the framework, lest the silicon fry. It also offers 12GB of DDR3-1600MHz RAM and 2.1TB of space, in pair form of solid-state drives in RAID 0, and a pair of 1TB storage drives.