6. Cyber Power Black Pearl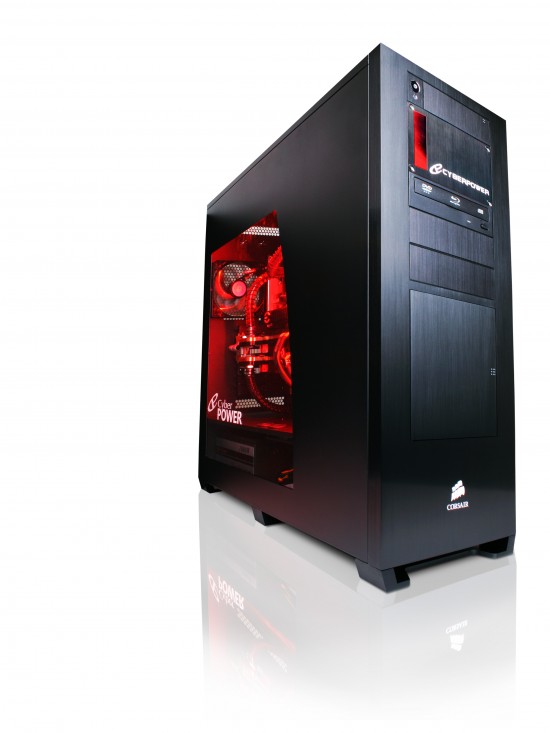 This PC Equipped with Intel's six-core Core i7-980X processor. It provides best performance as a power user.
The Black Pearl we reviewed is built around Intel's Core i7-980X processor, and packs components befitting its high price–such as 6GB of DDR3-1600 RAM.A 2TB hard drive handles storage, while a pair of 64GB solid-state drives arrayed in RAID 0 position host the 64-bit Windows 7 Home Premium operating system.
The Black Pearl's performance during our lab tests came tantalizingly close to the best we've recorded in the category. It earned a score of 171 on WorldBench 6, just behind the 175 earned by the six-corePolywell Poly X5800A3. Maingear's quad-core Shift remains the performance king, with a WorldBench 6 mark of 181, but it's also the most expensive of the three by almost $2000.
Oddly, this otherwise well-equipped machine lacks a multiformat card reader–an increasingly popular addition to desktops in all price ranges. The model we reviewed also lacked a mouse and keyboard, and the only documentation was a user guide for the Corsair 800D case.
5. AVADirect Custom Gaming PC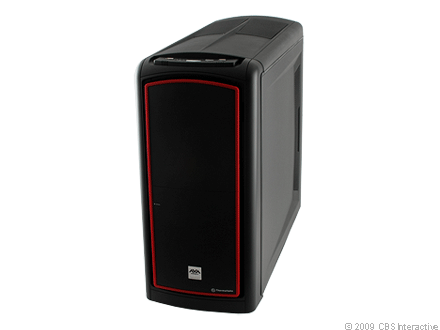 A noisy chassis and rigid competition makes things tricky for AVADirect's versatile Performance PC.
There are a decent variety of ports available on the top of the machine: a pair of USB 3 connectors, four USB connectors, a FireWire port, serial PS/2 ports for a keyboard and mouse, dual gigabit Ethernet ports, SPDIF, 7.1 and optical audio output ports. The graphics cards offer a total of six DVI ports, and three mini-HDMI ports. You'll also find a set of manual fan controls — more on that in a moment.
The front of the machine offers two more USB ports and the requisite headphone and microphone jacks. But the most noticeable feature is the nifty NZXT fan controller's LCD display. With the display, and the manual controls on top, internal temperatures can be monitored at a glance, and tinkerers are afforded rough adjustments to their machine's fan speeds.
AVADirect's Custom Gaming PC might not have the most inspiring name, but this blue beast pays homage to the old school of Performance PCs: powerful, imposing, and woefully loud.
4. Digital Storm Black Ops Assassin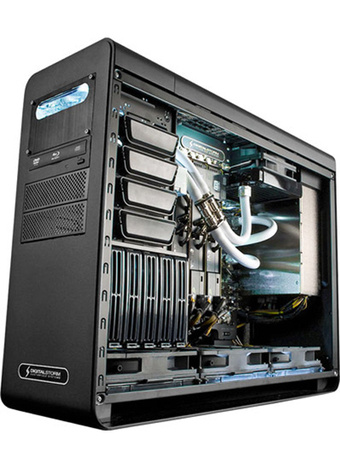 If price is no object, you'll be hard-pressed to find a better power PC than the beautifully constructed Black Ops Assassin from Digital Storm.
Digital Storm's excellent use of a Silverstone FT02 framework means that a majority of the system's guts are flipped on their side: All the components connect at the top of the chassis instead of at the rear. The case thus leaves plenty of room for three 180mm fans that thoroughly ventilate the rig from bottom to top, coupled with a soundproofed side window to shield your ears (and mental state) from the din.
The case's three free hard-drive bays feature handy trays for sliding drives in and out, and the Assassin's two free 5.25-inch bays (of four available) employ huge, individual buttons to help you stick your devices in place.
Even considering the borderline-absurd air cooling in the Assassin, it's interesting that Digital Storm didn't opt to slap a water-cooling setup over the system's Intel Core i7-930 processor. The CPU is over clocked from its stock frequency of 2.8GHz, up to 3.8GHz. That tweak–together with the system's 6GB of DDR3 memory and 128GB SSD boot drive–helped the Assassin shoot close to the top of the rankings on our World Bench 6 general-performance tests, with a score of 172. That's a mere 9 points behind the mark of the $7000 Maingear Shift, but a significant cost-for-performance victory.