Antivirus software for the Macintosh is in limited supply, but there's still plenty of Mac antivirus software from which to choose. Mac OS users will need to pay close attention to the supported versions of Mac OS X before purchasing any Macintosh antivirus. The more current the version of Mac OS X, the easier it will be to find quality antivirus software that supports it.
1. iAntivirus for Mac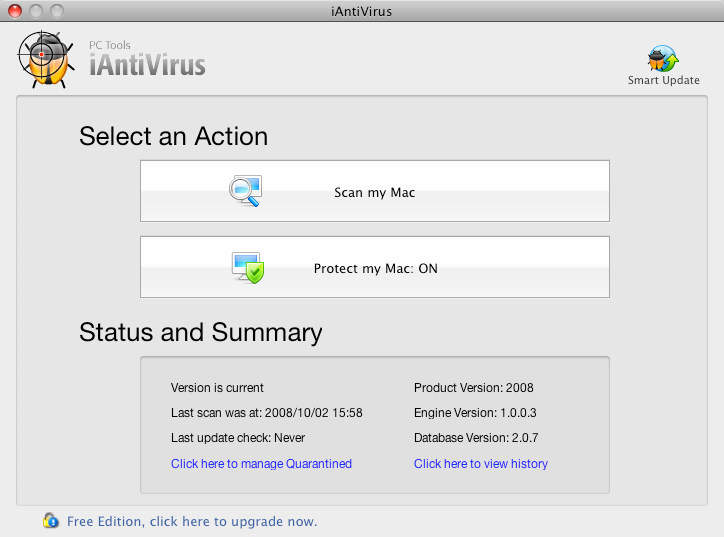 iAntivirus for Mac is one of the popular antivirus for Mac, which is also free. The database of this antivirus has been designed to detect and remove any specific threats to Mac. It also has high level of protection and it keeps memory footprint and resource usage at minimum. The real-time protection and solid detection system enhances the security parameters of OS. At the same time, you have the liberty of updating this antivirus and keep your computer safe from any cyber threats.
2. IntegoVirusBarrier X6 Macintosh Antivirus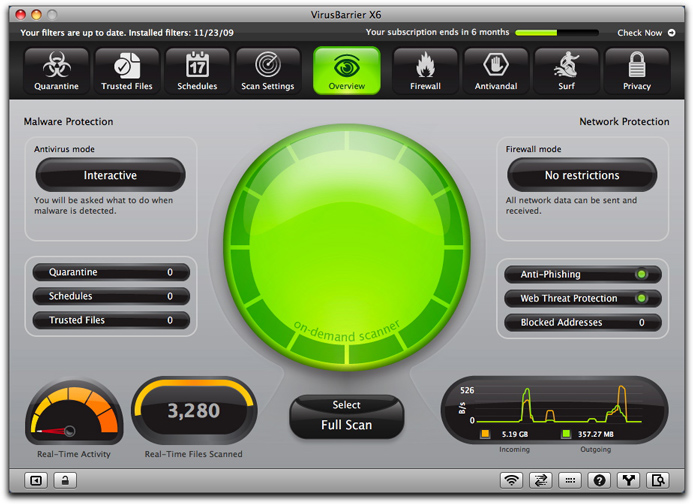 It provides a comprehensive protection from malware, network threats along with firewall, anti-phishing, anti-spyware, etc. The graphical user interface is engaging, contemporary, simple, fast and non-intrusive. Due to which work flow is not interrupted, inspite of rigorous scanning and verification of files for any sort of potential computer viruses. It is beneficial not only for Windows and Mac users, but can also work for iPod touch and iPhones for any malware. Hence, it is considered to be one of the best antivirus for Mac. It is also cheaper, as compared to its own previous version.
3. Avast Antivirus Mac Edition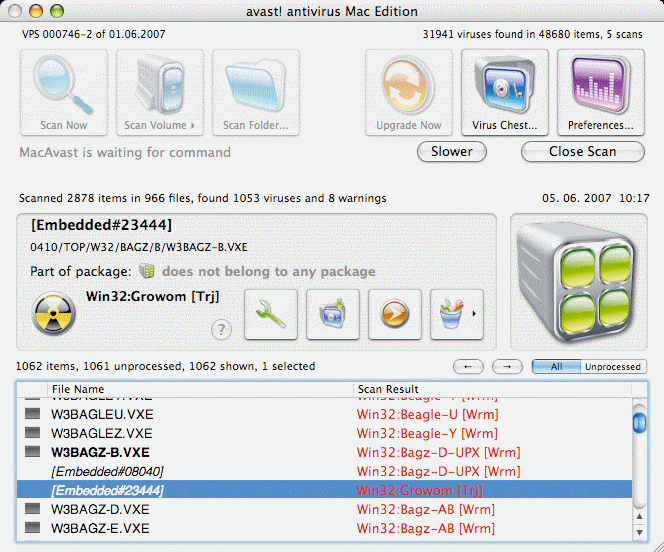 Avast! Mac Edition is based on the multi-award winning avast! technology, to provide protection for your Macintosh against the latest malware threats. avast! antivirus has been voted the best anti-virus product, both in Europe and in the United States, and won the European best anti-malware category outright in the coveted SC Awards. Avast Antivirus Mac Edition has the same ICSA Certified scan engine as all Avast antivirus products, offering protection against the latest and legacy virus, malware, Trojan horse, and spyware risks. Virus definitions and scanning capabilities are updated often, so you can rest assured that your Mac is protected at all times.