7. A Star Wars-Themed Bunk Bed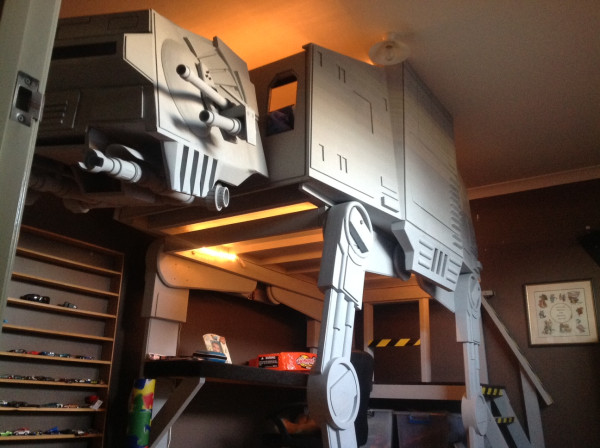 Are you a Star Wars fan? I bet you're not such a diehard fan as Jonathan. When his mom moved into a new house and wanted a room setup for her grand children where they could sleep and have fun, our Star Wars fan here made her a triple bunker bed in the shape of an Imperial walker. This DIY project took Jonathan almost 400 hours to complete.
[youtube]http://www.youtube.com/watch?v=J14-fiWwzTM[/youtube]
6. A Working Submarine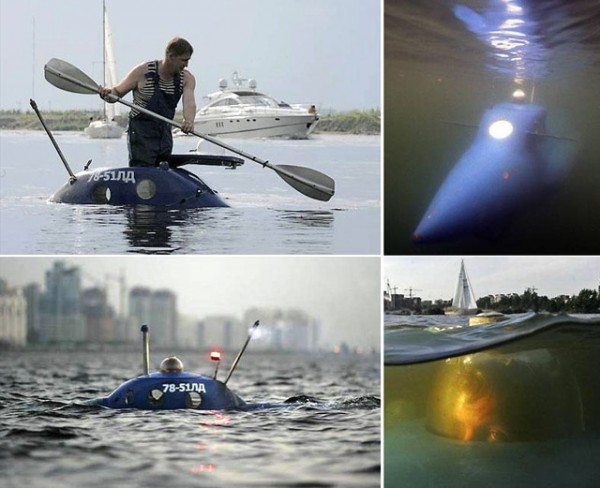 A factory worker in Russia by the name of Mikhail Puchkov built himself a submarine in the attic of his house. It took him three years to complete his DIY project and he ended up with a 16 ft long fiberglass submarine that can dive up to 30 meters and can travel up to 100 miles per day.
[youtube]http://www.youtube.com/watch?v=_ifVqN_7iPk[/youtube]
5. Mini Monster Truck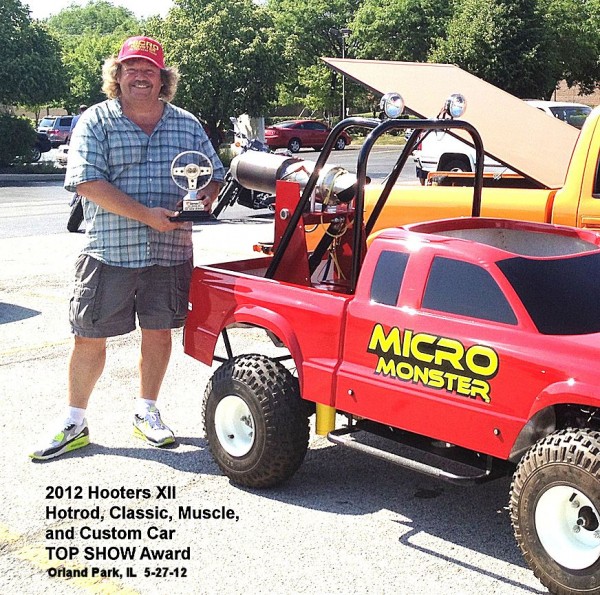 Dieter Sturum came up with the idea of reducing the size of a monster truck and enhancing it by adding a jet engine to it. The result was this machine which weighs about 700 pounds coupled with a turbo jet engine that can provide up to 160 pounds of thrusting power.
[youtube]http://www.youtube.com/watch?v=jCQEG1sMBT8[/youtube]