Christmas month is here and with it comes the arduous task of assuming the role of Santa for your loved ones and bringing them new and exciting gifts hoping that your kid won't tear the gift wrap open and just give a thankless half smile that makes you hate the fact you ever decided having a baby in the first place. Well, before I continue on my useless and aimless rant, here is a list of ten very amazing gifts that we compiled for you so that you can choose wisely, and make your loved ones happy without going to all the trouble of standing in long pesky lines of Christmas shopping while deciding on some perfect gift. This list especially works if your lived one is a geek. No kidding.
10. The IBell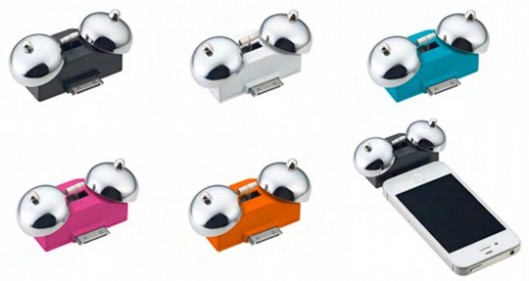 Beep-beep goes the alarm on your iPhone as you ignore the unimaginative sound and roll over inside your quilt dreaming about the strange things you're into. We all hate Mondays, but if you're late for your job on the first day of the week or miss waking up in time entirely because you alarm wasn't loud enough AND you had the Monday blues so strong that you just chose to ignore it, then you better take a box with you to work to pack up your desk because that's probably what's going to happen.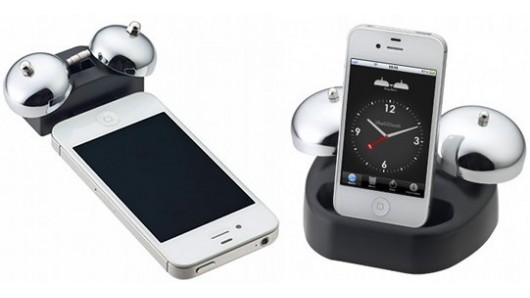 This is where the iBell comes in. The iBell is a device that you can attach to your iPhone and use as a traditional alarm clock that rings loud enough to break you out of you weekend reverie and wake you up on time on a dreary Monday morning. Another reason to buy this is because simple alarms are too mainstream. This might sound hipster, but aren't we all? Warning: you might just break your iPhone by smashing it into a wall as one does with a classic alarm clock. The iBell comes in a non-cradle version with a variety of 5 different colors and a cradle version (that also acts as a charger) for an extra $13 which comes in only black and white. You also need to download a $41 app to get the alarm to work.
[youtube]http://www.youtube.com/watch?v=gQl0t-uBQB4[/youtube]
9. Hickies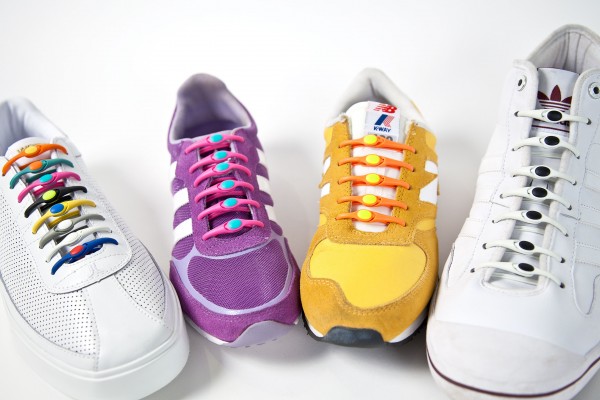 Christmas is the season of lights and colors and decoration, so why just stick to decorating the ol' tree? You can cast off the old traditional ways of tying up your shoelaces and replace them with this vibrant new lacing system called Hickies. They come in 16 different color combinations and once installed on your favorite sneakers, you won't have to change them again. They are expandable, which means you don't even have to worry about how tight or loose your shoe is or whether your foot is too large or not, so they adjust to give you a comfortable fit. So get the Hickies and transform your shoes into your colorfully laced new sneakers this Christmas. Cost? Only $19.99.
[youtube]http://www.youtube.com/watch?v=MfrW2kKAk2E[/youtube]
8. Tony Stark LED Shirt (Men)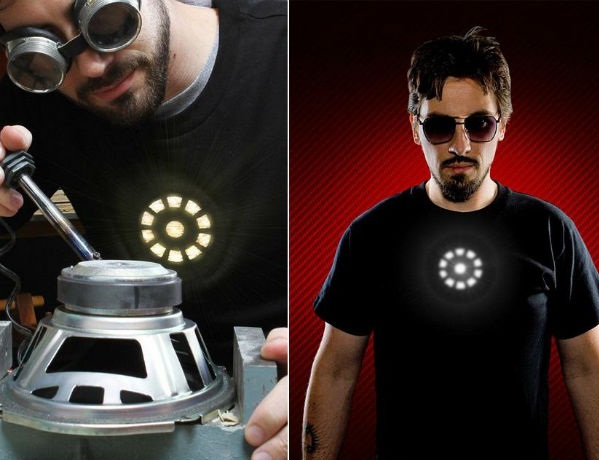 Seriously, how awesome and cool is Tony Stark? Superman was a thing in the past, unless Man of Steel comes as a real panty-wetter for geeks, but there is no denying the awesomeness of Robert Downey Jr. as Tony Stark and so Marvel has released this extremely cool t-shirt for all the superhero wannabes out there (all of us, really). The shirt comes with a built in Arc Reactor, battery powered LEDs behind the t-shirt, that light up when fully charged. And if this wasn't cool enough, the batteries run out of juice after 12 hours and after that, the Reactor starts flashing on and off showing it to be running out of power like the original Arc Reactor on Stark. This is not just an awesome Christmas present that costs $29.99, its an awesome party t-shirt guaranteed to be the life of the party at Christmas get-togethers.
[youtube]http://www.youtube.com/watch?v=X0qmkF-1Osc[/youtube]