3. Chrysler Turbine Car (1962-1964)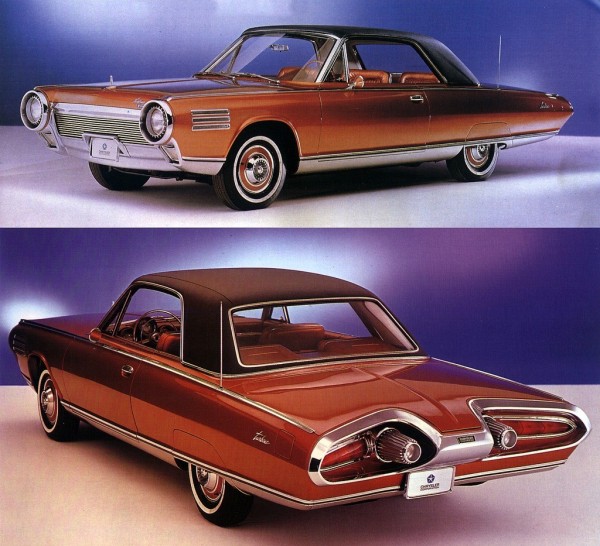 Men in Black had that awesome car with a jet engine installed in their car; you think that was just past of the movie? We'd like to differ, meet Chrysler Turbine Car (1962-1964) which would run on your choice of fuel. However, out of the 54 cars that were produced only three fully functional models are available, the rest have been either destroyed by Chrysler or donated to museums. This technology was later used in the M1 Abrams Battle Tank.
[youtube]http://www.youtube.com/watch?v=sgDIBVZKgaU[/youtube]
2. Ford Gyron (1961)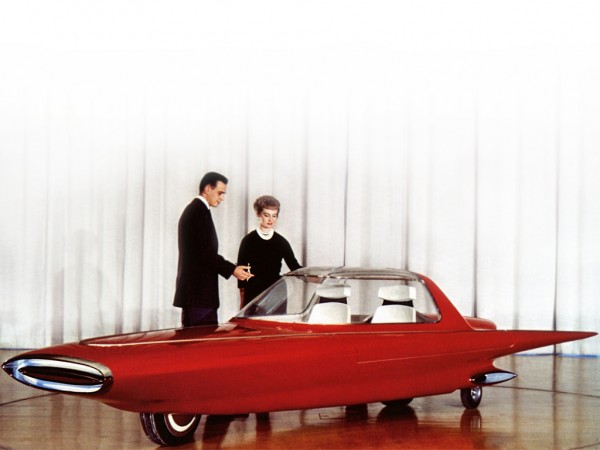 Have you all seen TRON? The two wheeled cars were the talk of the day even back in 1960s too. Ford Gyron was the first two wheeled car that was fully encapsulated and depended upon gyroscopes to be operational. Recently at an auction a model of the Ford Gyron, just a mere model, was sold for forty thousand dollars. Although it was a concept car back in the 1960s, it's still a valid concept car for the future.
[youtube]http://www.youtube.com/watch?v=2BAaHctUtAc[/youtube]
1. Lincoln Futura (1955)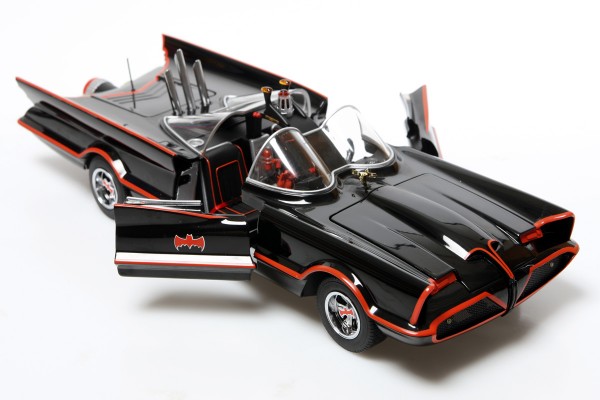 This car has been remodeled and used again and again, originally produced at a cost of 0.25 million dollars back in the 1950s. After ten years, it was converted into Batmobile for the Adam West television series. The Lincoln Futura is definitely the car one wanted to have although it never was mass produced.
[youtube]http://www.youtube.com/watch?v=aTlgeLq_Kg0[/youtube]