This Years Christmas was made special by the Japanese for making the most expensive Christmas tree. The Japanese famous jeweler "Ginza Tanaka" who already designed a 24 carat Gold Horse for the Japan's new born prince made this time a pure Gold tree making it out to be the world's most expensive Christmas tree yet. The net worth of the tree was estimated to be 2 million dollars.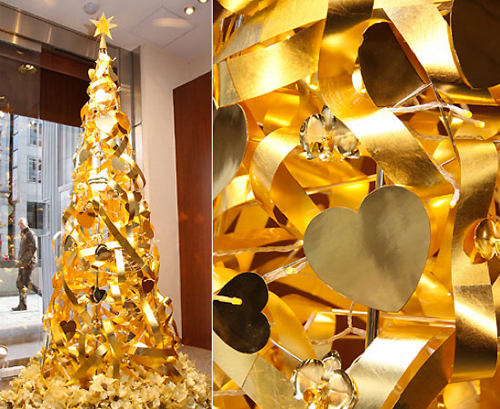 The entire tree is built with 24 carat gold weighing 12 kg and 2.4 meter height the Ginza's tree stand out to be one of the most valuable Christmas trees in the history which could even maintain its record for next decades. The work on the entire tree including ribbons, hearts and decoration plates all were built from pure gold.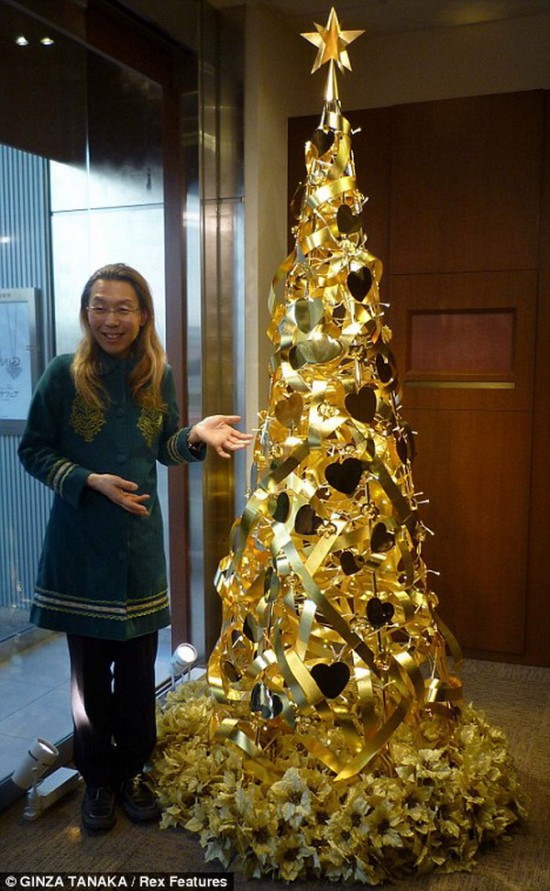 Ginza told that he acquired assistance from Shogo Kariyazaki an artist for arrangement of flowers to create his masterpiece. The fascinating tree makes up its mark to Guniess book of world record.
[youtube]http://www.youtube.com/watch?v=RgqMhyA4J-M&feature=player_embedded[/youtube]
The tree is not for sale and was exhibited in Tokyo till for the whole Christmas day.