If you prefer an iPhone, look away now. However, if using a smart phone with the Android OS sounds like something that sounds preferable, then there are upcoming events that may be just the ticket for you.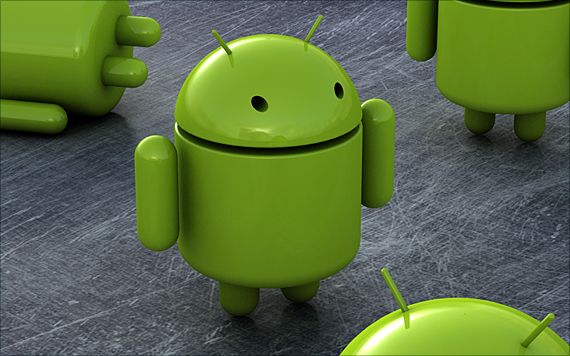 Although the iPhone does hold an almost 60% lead in the market compared to handsets that use Android, this OS is rapidly becoming more and more popular and shows no signs of slowing down.Of course, one of the major factors that influence the move from regular handset to smart phone are the applications available. Considering that there are over 5.9 billion people using a  mobile phone in the world today (almost all of the world's population), it would be crazy to ignore the potential of apps and how they work. Almost 11 billion apps have been downloaded up to now and this is only going to increase, with estimates putting the industry north of £40 billion pounds over the next three years.
Apps World will be holding two events in England and North American over the next 6 months which aims to highlight and inform about apps and the potential they have for smartphone owners and small businesses.The first will be held in London, Earl's Court 2 over October 2-3rd 2012. This is followed across the Atlantic in San Francisco at the Concourse Exhibition Centre over 5-6th February.
There will be many workshops over the two day event that covers everything from mobile marketing to cloud services. What is really interesting is that for the first time, Android will be getting its own dedicated workshop.
Whilst maybe not the most imaginatively titled, Droid World is on hand to really boost your knowledge of Android OS, as well as taking a look at many aspects that make up the platform of apps on Android. This includes:
–       Design processes
–       How new interfaces such as voice can be applied and are evolving.
–       Using advertising to drive monetary opportunities
–       Creation and marketing of apps
–       Ways to customise and extend the platform and services.
–       Jelly Bean, how it works and what it will do for Android OS
With speakers from successful brands such as Facebook, Ebay, LinkedIn, Samsung and Google, there will be a lot of influential and informative seminars to attend. It's a great opportunity to enhance your own knowledge of apps, of Android and of how they affect us.
Halit Bozdogan is a writer for Appliances Online, and uses Android on his HTC One X.
{Thanks to Apps-World.net for information. Image courtesy of zdnet.com}