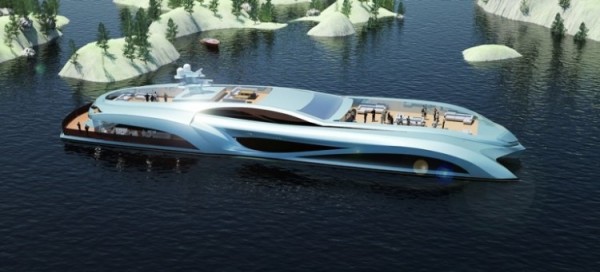 We've heard of parties being held on trains, cruise ships and even jets, but I can guarantee you that this yacht called the Nedship Xhibitonist Event Super Yacht would make your party the best of the best parties that were ever held. The yacht which was designed specially for hosting parties, is able to accommodate as much as 600 guests.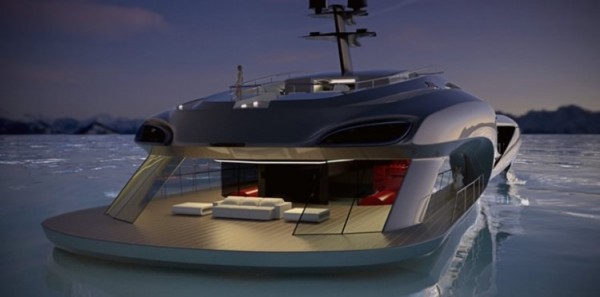 Thanks to Eduard Gray, a motorbike and and high-end yacht designer, the design of the yacht is made modern and can be likened to that of a supercar. Featuring power by the way of a diesel electric hybrid, the super yacht concept was designed as a 70m trimaran. The batteries used for powering the engine are charged in no time and offers electricity supply for a number of hours.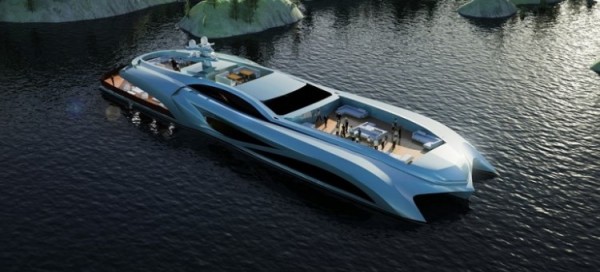 The super yacht's layout design is made configurable so as to suit the different requirements for different parties and events. There are a few which the designers refer to as "ready-made modes". For example there is the guest mode which is suitable for a reception or party event. This mode features a Steinway piano and an appearance that is lavish. There is also the retail mode where partitions are placed for different outlets to be stationed within the vessel.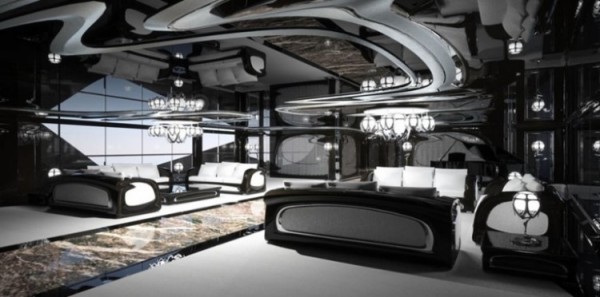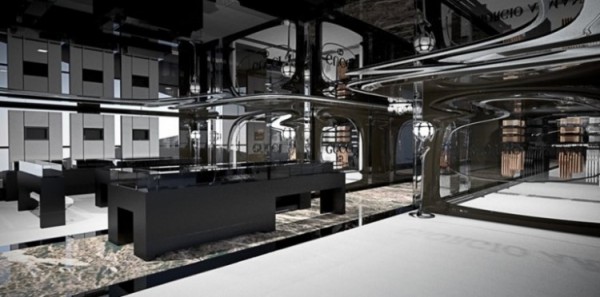 In addition, there is the showroom mode that includes the clearing of the interior of the super yacht to allow items such as luxury cars to be placed on display.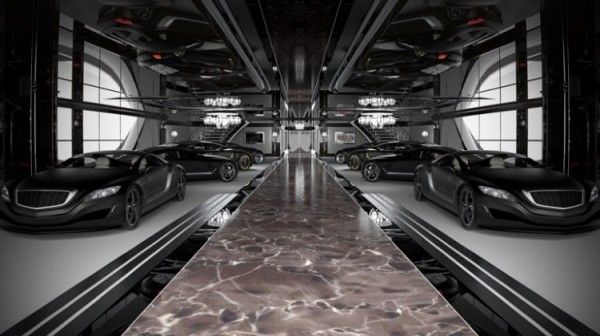 The Xhibitionist has a conference venue; areas for lounging, presentation, and placement areas, facilities for a fashion show and catwalk; and a restaurant that seats 220 to 350 guests. There is also a disco and a bar, along with nightclub and a casino for parties.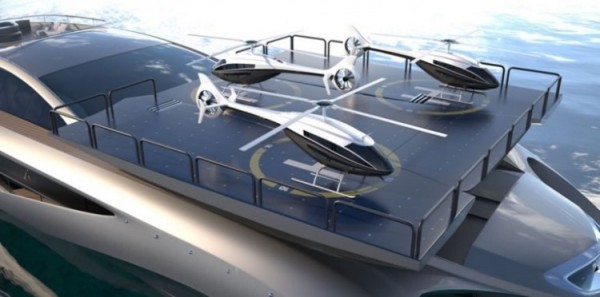 One of the biggest features of the yacht is the deployable platform at its front. The platform comprised of four pieces which unfold majestically, providing space for three helicopters, and also doubles as a space for bands and performances.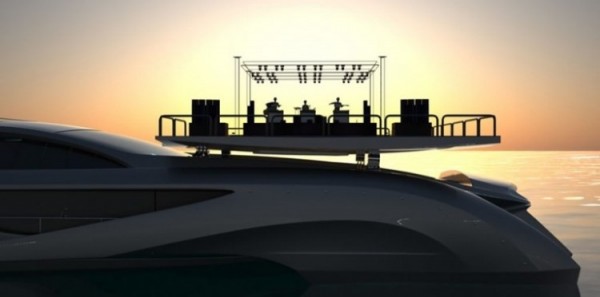 In addition to the plethora of spaces, the Xhibitionist features its own sun deck, jacuzzis, and a huge window with special lighting for the night time. The building of the super yacht will begin early next year, with a duration period of 18-24 months to be constructed and launched.