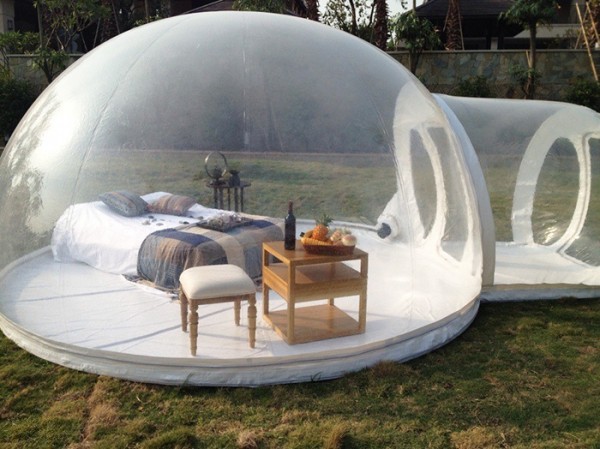 Sleeping beneath the stars in comfort is something that every couple dreams of. While this sounds as easy as throwing some cushions or a blanket on the grass, there is a fear for bugs crawling on them and for it to suddenly begin raining. If you like the idea of glass igloos and sleeping beneath the twinkling stars, then you'll definitely love this unique tent.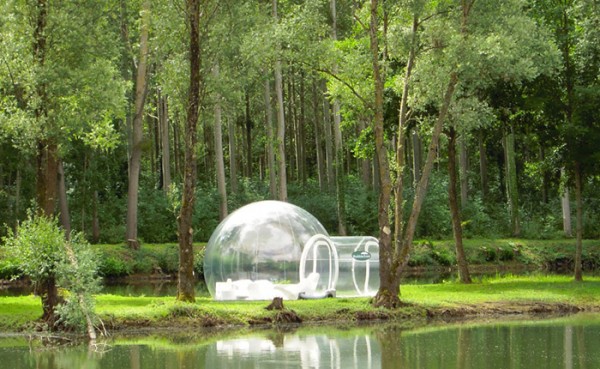 In an aim to satisfy your outdoor sleeping desires, some developers at Hollyweb have invented an inflatable, PVC, transparent, bubble tent that allows you to live outdoors without having to compromise the type of comfort that being inside your home would offer. Thanks to its PCV-based material, the Bubble Tent is both fire-retardant and water-proof. The tent is also easy to set up and take down as well as easy to store and transport when you are ready to go on your outdoor endeavors.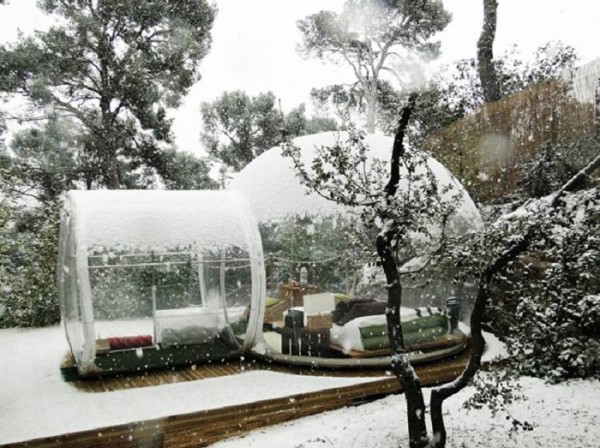 For US$2,000 you will receive the bubble tent, a shortage bag, a repair kit, and a CE/UL blower. You will also need to ensure that you have somewhere to plug in the tent's blower to keep the tent inflated. The four meter tent can house two people.