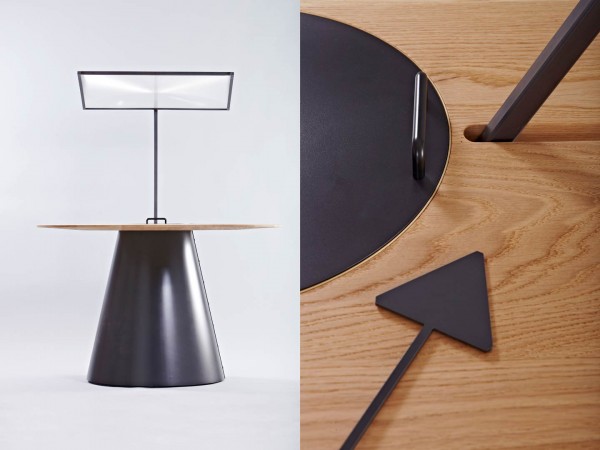 Nowadays, everyone is looking to save bills spent on electricity and protect the health of the Earth by going with solar-powered solutions. Already we have discovered solar-powered ovens, grills and even stoves, and recently a new sun-based cooking contraception was placed on the market, except this product has a slight twist. Designed by Francesca Lanzavecchia and Hunn Wai, this new 'solar cooking table' called Sunplace brings people together as it allows them to cook together. When using the unusual cooking surface, the party is required to wear gloves and special protective eyewear.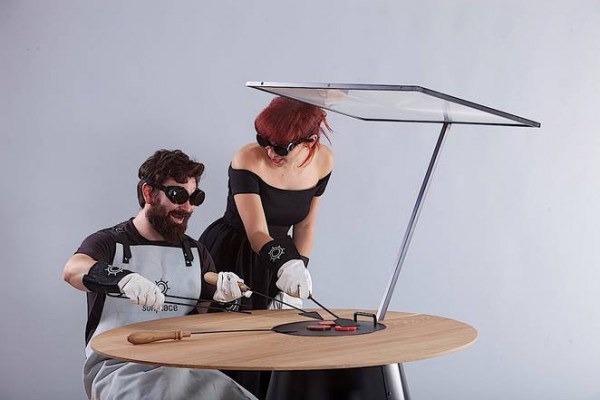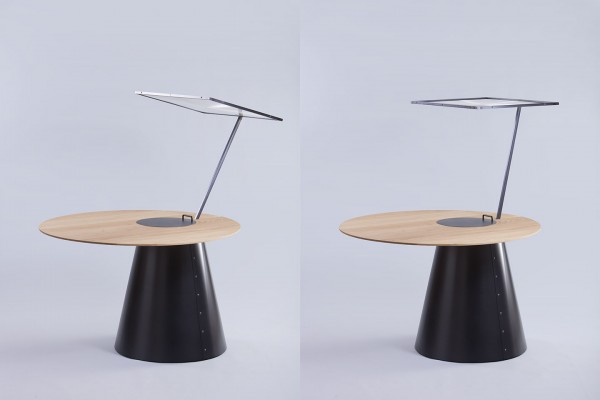 The concept piece, created by an Italian and Singaporean, brings more to social gatherings. Solar-powered cooking devices don't usually come with complexity as the converting of sunbeams into cook-worthy energy requires no complicated engineering, but just a little concentration from the sun. The SUNplace operates with an adjustable Frensel lens that heats the cast iron cooking surface, as it concentrates the sun's energy and directs it to the cooking surface.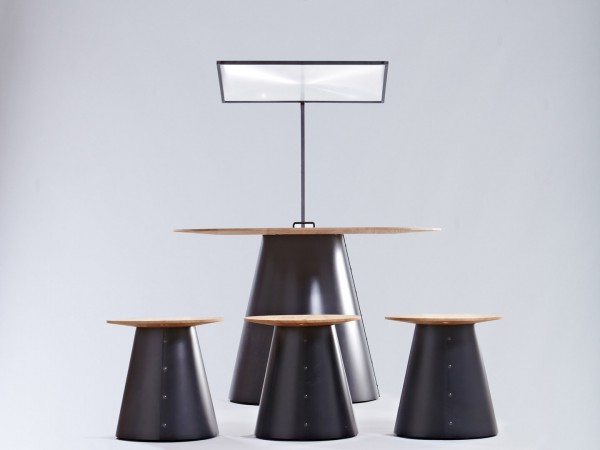 While the practical and inspiring BBQ tool was designed to be a great new-fangled green gadget, it was also primarily designed to "promote interpersonal relationships" and to "recover the ritual of the banquet as a shared moment" as a group of individuals gathered will all be able to pitch in with their own tools and take turns to tend to the food in close proximity to one another or tend to their own food all at the same time with their own desired flavours.