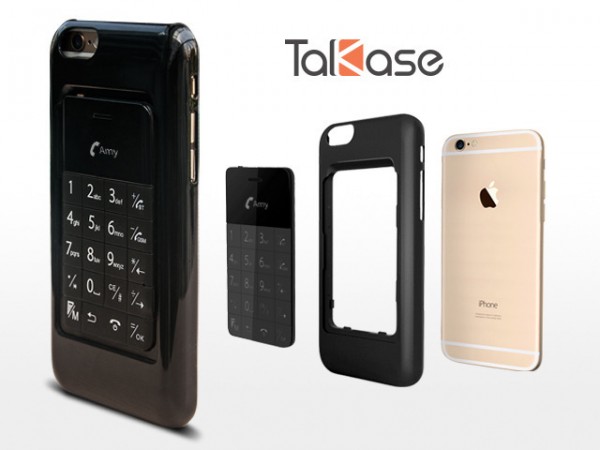 Some of us love to accessorize our phones, but most of accessories are useless and just get in the way sometimes. Would you change your accessories if the latest phone accessory is another phone? A San Jose based-firm, WirelessMe, has designed a mini handset that attaches to your smartphone with a specially-designed case to offer extra battery life, and an additional phone. The device called Talkase is able to work as a standalone phone, has 2.5 hours of talk time and 100 hours on standby time, and connects to your primary smartphone or other devices via Bluetooth.
"Burdened by larger-than-life smartphones that resemble tablets more than cell phones? Forget carrying around a charger, worrying that your phone might run out of battery. Talkase has you covered. Tired of carrying around two phones while traveling? You guessed it, Talkase can help you with that, too."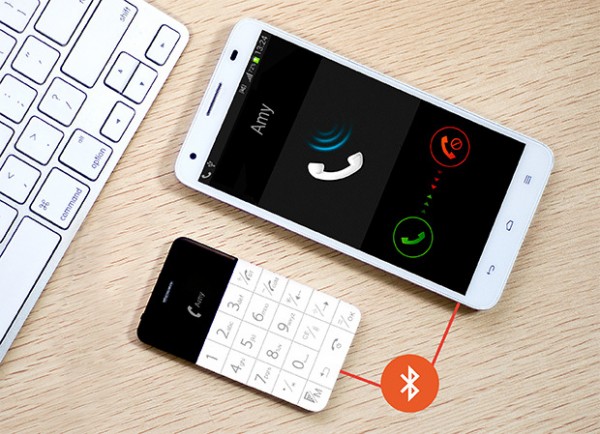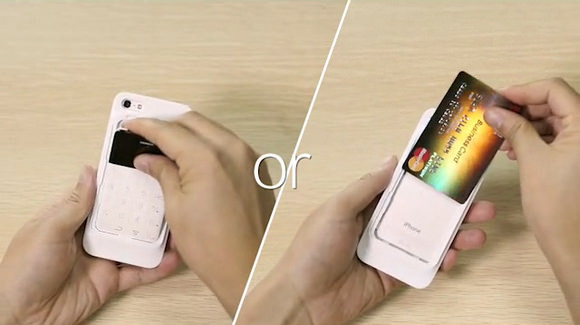 The handset is measured to be 0.2-inch (5.5mm) and is as small as the average credit card. When the device is synced with your smartphone via Bluetooth, information such as your contact list is also accessible on the Talkase device. It provides a second phone using quad-band frequency, which is done via a micro-SIM that is placed into the device to allow you to be able to make and receive calls and text messages.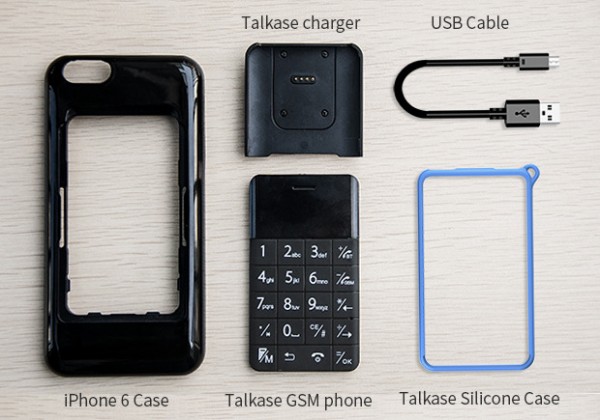 The firm is currently seeking $60,000 (£37,200) on Kickstarter to begin with productions. The campaign has currently raised over $25,500 (£15,800) and runs until the 20th of November. The case is also only available now for selected iPhone and Samsung models carring a price tag of $69 (£42) which includes the cost for the case to attach it to the back of your smartphone, a charger, and a micro-USB cable. If the funding goal is achieved, shipping will begin in December with the device available in the colours white, black, blue and orange. The company also said that it is working on creating cases for other devices.
[youtube]http://www.youtube.com/watch?v=K2Nw5ANAv3Q[/youtube]