The International Highline Meeting Festival appears to be one of the most relaxing festivals in the world. While it may be an event to calm your mind, it also has its own twist and depending on your nature/nurture disposition this could be classified as cool or "dead" terrifying. Attendees spend most of their time strung on tight ropes stretched across the Italian Alps in Monte Piana.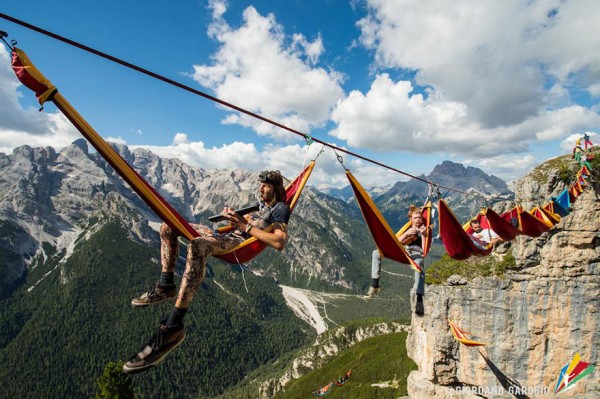 Participants call themselves "slackers" because of the slack lines they balance themselves on. This extreme sport differs slightly from tight rope walking. In general tight rope walkers have less room for mistake with the rope containing a slack which allows it to swing from side to side momentarily.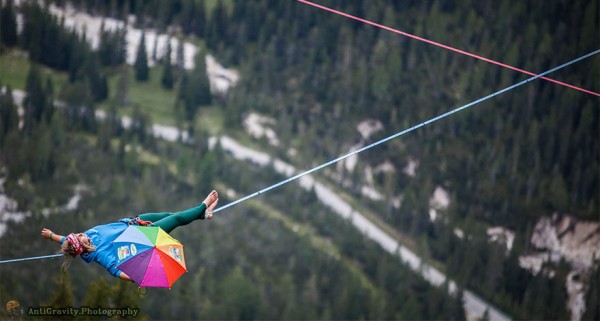 It isn't all potential doom and gloom for slackers as their is quite a bit of food and frolicking on offer at the Highline Festival. Besides spending most of their days and nights on slack lines suspended high above the Italian Dolomite Alps, the event has all the "perks" of a normal festival.  A kitchen, bar, and musical jam sessions play a vital role in the success of the show piece. Attendees can also attend the yoga workshop or take tandem para-glider flights above the Alps.