Over 450 children across Sunderland and South Tyneside, UK were asked to draw their ideas for inventions by a British designer and inventor named Dominic Wilcox. Out of the 600 drawing that were submitted, 60 of them were chosen to be presented to local makers that could help with manufacturing the devices.
When submitting their ideas, the kids were asked to explain the purpose of their invention and how it should go about accomplishing its purpose. A short time of only 4 weeks was all the makers had to produce real-life objects, ensuring that they created exactly what the kids had shared. The initiative was called "INVENTORS!"
"The children were the stars and I gained so much enjoyment seeing them getting excited about their and other peoples's ideas," Wilcox shared.
"Instead of just putting the drawings on the fridge door as most adults do with a child's drawings, why not push the ideas as far as they can go?" states the project's website. "Taking the power of children's imaginations seriously and see where it leads to."
Check out a couple of the inventions below.
1. The 'Phone Friend' by Colin Salmon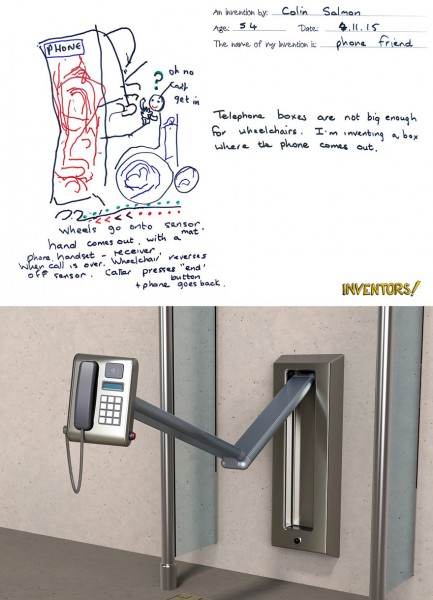 Colin designed this invention to help people that have to get around in wheelchairs with having great access to telephone boxes.
2. The 'Pringle Hook' by Georgia Dinsley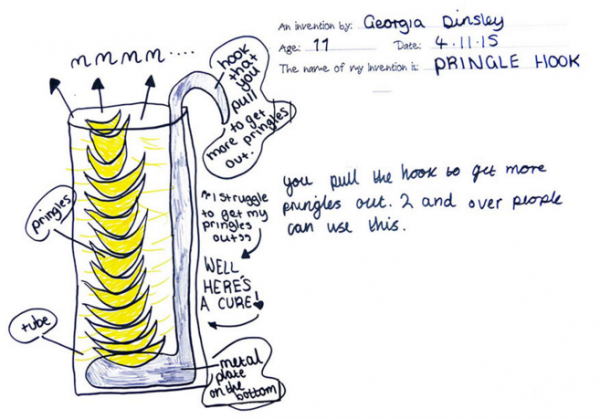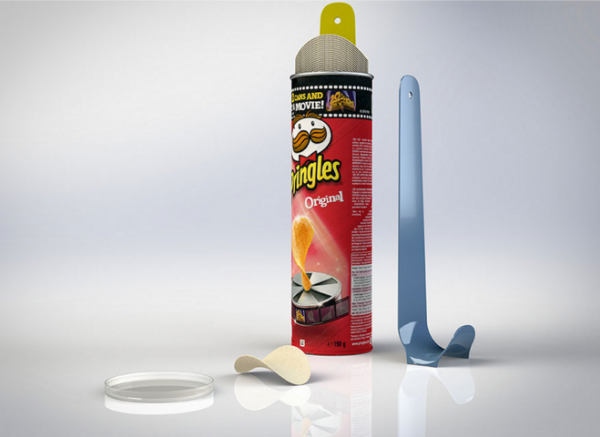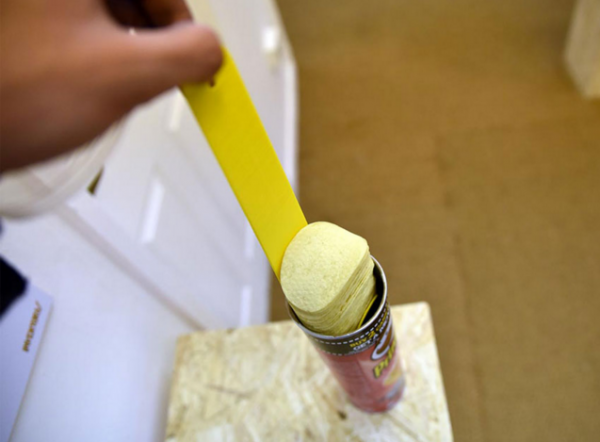 Georgia, who like me was pretty fed up with always have to force our hand into a narrow tube to get the little left of pringles, created hook to easily pull the pringles up and out.
3. The 'Glasswards' by Alex Luke Dickers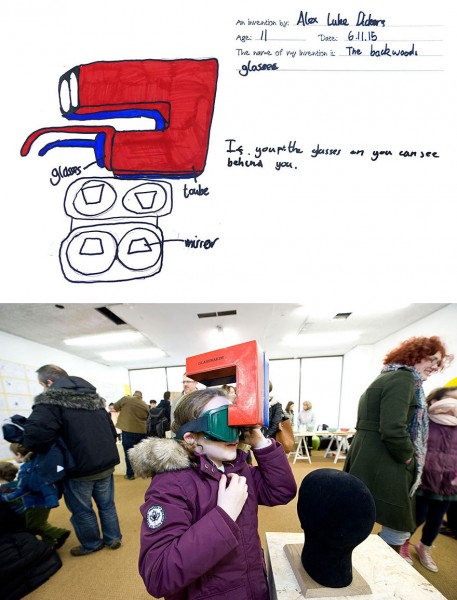 This young inventor created glasses that allows us to see behind us.
4. The 'Leaf Catcher' by Elsie Ronald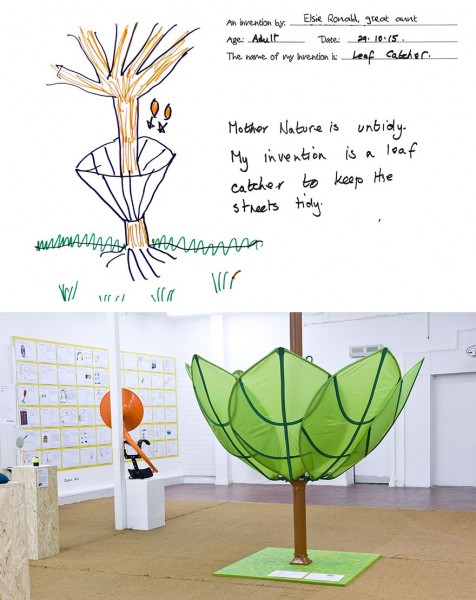 Elsie was clear in her objectives when she created this leaf catcher. Some of us might have a chance to skip raking up the yard of leaves.
5. The 'Tooth-o-Matic" by Henry Hughes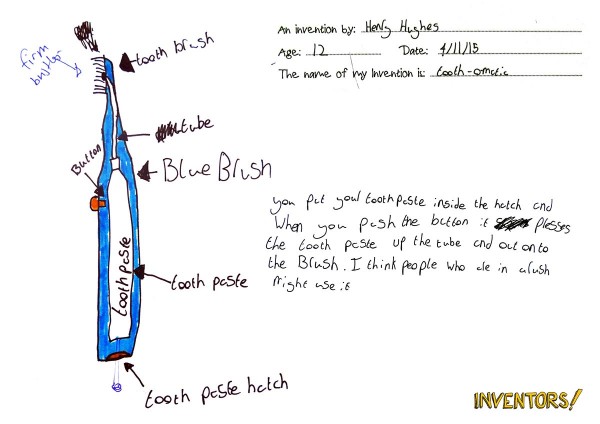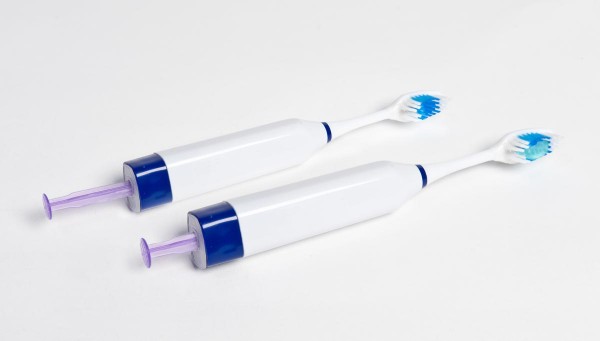 6. The 'Shady Lamp' by Layla Amir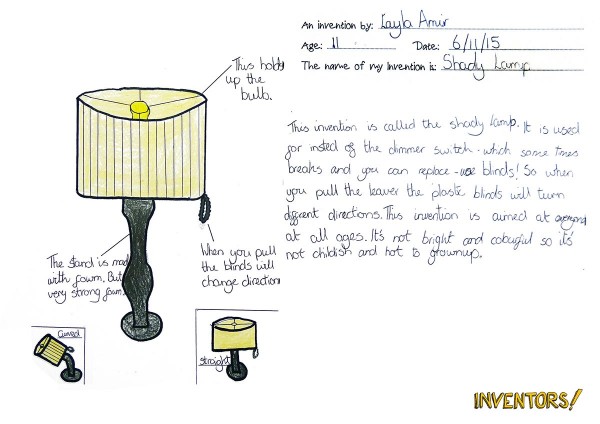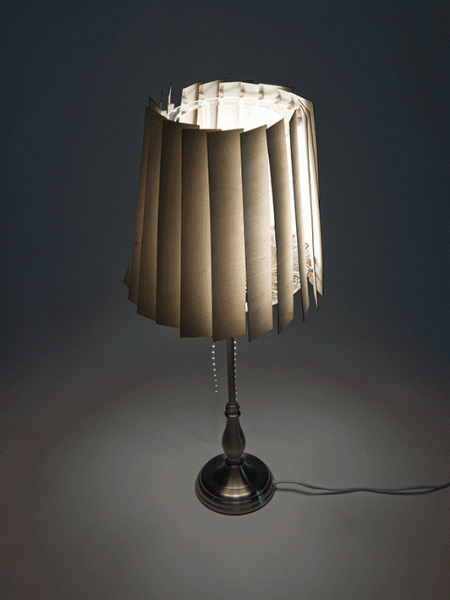 You can alter the direction and brightness of this lamp by 11-year-old Layla Amir.
7. The 'Disco Headphones' by Linda Beaton
The glittering balls of Linda's headphone inventions flash corresponding to timed beats.
8. Shout Activated Camera
This camera works to take pictures when someone shouts into its microphone.
9. The 'Food Cooler Fork' by Ameliya Liddle
This fork invented by 6-year-old Ameliya, doubles as a fan for cooling hot food.
10. The 'Ezy Slice Fryer (Instant fries)' by Isaac Dawson
You can now have great potato chips at anytime you want at home with this potato gun that instantly slices and fries potatoes.