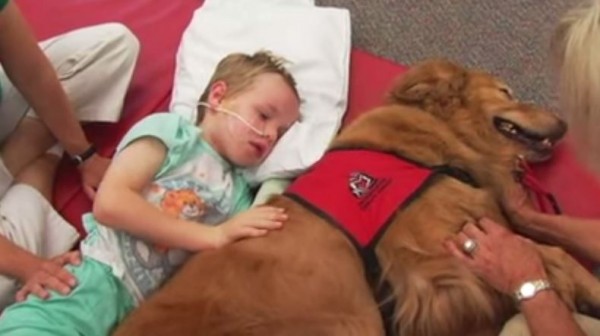 Dogs truly do have healing powers. They are just beautiful, empathetic creatures. Whenever you hear a story and it was outlined that a dog was included to help with saving the day, you can count on hearing a happy ending. In this story, a little boy name Caleb was just 6-year-old when he met in a terrible head-on car collision accident that left him with broken bones and a traumatic brain injury. Caleb's progress was nearly impossible to recognize and his parent, heartbroken, were worried about if he would be able to recover quickly enough, or even if he would be able to make it at all.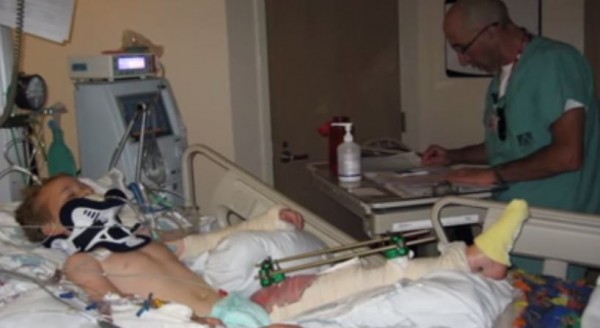 One day, it was suggested to them that they allow a dog named Kernel to visit Caleb and act as his therapy animal. Obliged and desperate for a solution, his parents agreed. Fortunately, we are able to follow Caleb and Kernel's journey together as it was recorded and uploaded on the internet for the world to see and be inspired.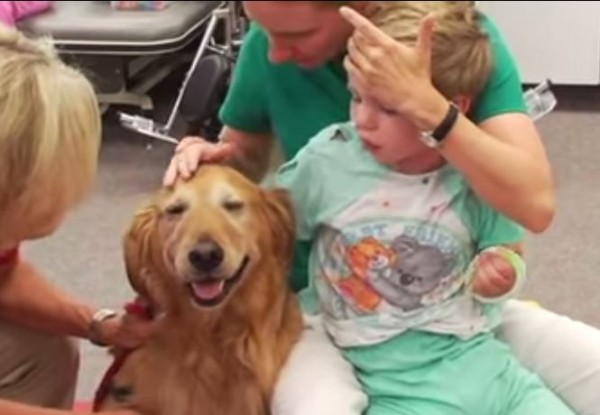 In the video, you can obviously see an immediate boost in Caleb's awareness, it was obvious that his relationship with Kernel had made his situation take a turn for the better. This was also a turning point for Caleb's family as they regained belief in his ability to recover.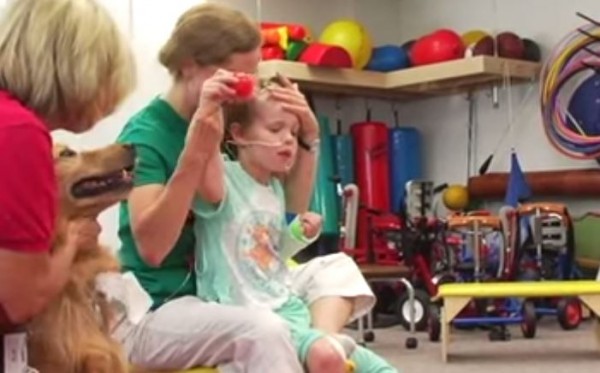 In their time spent together, Caleb learned to gain control over his hands again by playing fetch with Kernel and petting him. He even became more active than he had been in a very long time as he begun taking the dog for short walks. To simply put it, Kernel the therapy dog helped Caleb to find excitement and joy again, and who would have thought that a very special dog would have been the answer to Caleb's recovery? In no time, Caleb made strides in leaps and bounds, helping to prove the power of therapy animals.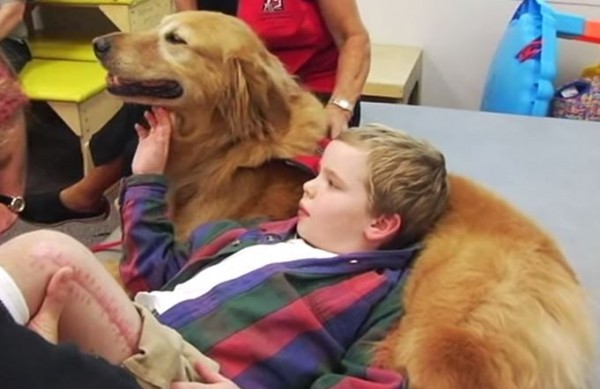 Check out the heartwarming and emotional video that was shared by InterMountain Therapy Animals below.
[youtube]https://www.youtube.com/watch?v=qe87cNLQCqA[/youtube]