5. Palouse Falls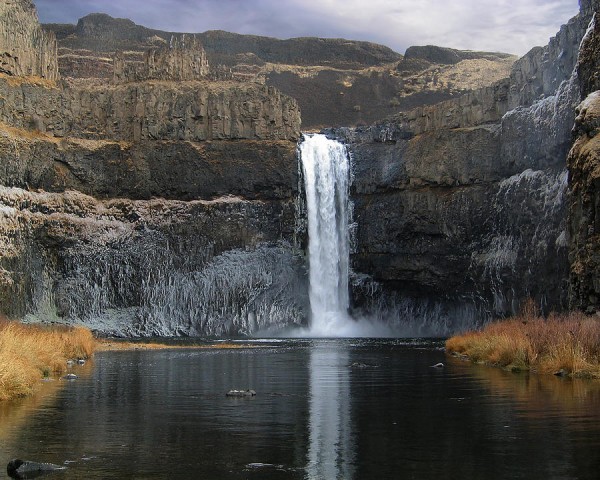 Ever heard of falling from the falls- Sounds funny, no? Wrong, the risks are too damn high. Let's see; impalement, not to forget drowning and the plain blunt force trauma could seriously damage you. However, one Tyler Bradt, decided to take the challenge. So he went to the 180 ft Palouse Falls to add it to his kayaking route. As the cameras rolled, the guy sent his kayak over the falls and took the full 60 meters plunge through the fall into the river crater. He survived and left us thinking what makes one do such things, without worrying about life, madness or the search for adrenaline?
[youtube]http://www.youtube.com/watch?v=e1nUaPqnTVw[/youtube]
4. Great White Shark Paddling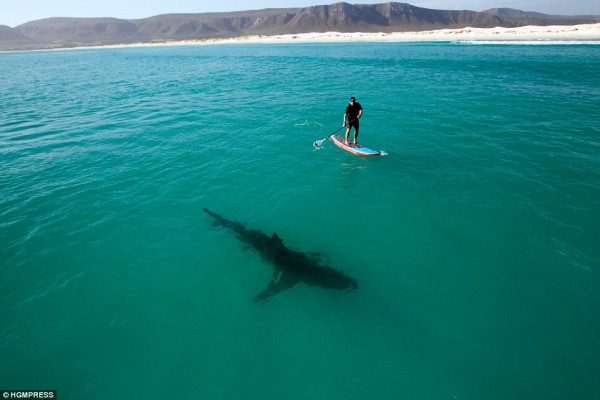 There is this sport which is becoming popular worldwide known as paddle boarding. The sport itself is quite safe and not extreme in any way since it involves the user to stand on a 2.5 meter board and then use handheld paddle to propel oneself. So why on earth has it made to this particular list? Well, you can thank Chris Fallows for that since he took this sport to the South African Cape and used it to get closer to Great White Sharks and we are talking about a distance as close as 5 feet. The sharks, reaching up to lengths of 25 ft, were that close to Chris while he was filming them on his paddle board!
[youtube]http://www.youtube.com/watch?v=lycgfl2kQyY[/youtube]
3. Plunger Mountain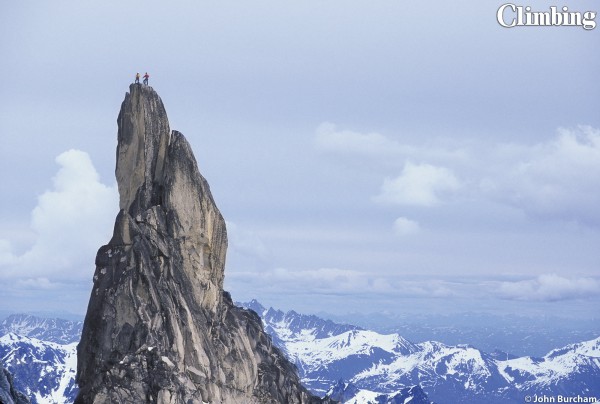 Here we are again; mountain climbing. But be warned, this is not an ordinary mountain, this is not just a heap of land mass pointing upwards. This, Plunger Mountain, stands out like the tower of Mordor among the surrounding peaks. The climbers have to tackle a huge glacier at the base before they begin the climb up on the pinnacle. Once you reach the top, there is almost no room for standing. There are about 75 degrees sheer drops from top to the mountain's central area of around 300 meters. It's quite similar to climbing a tree without the branches.
2. Rocky Mountain Waterfall Ice Climbs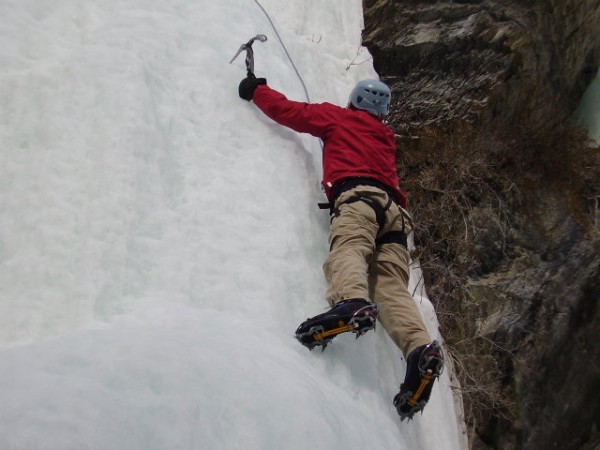 This one is quite amazing as much as it is daring and risky. Climbing mountains is what everyone does, right? Let's scale frozen waterfalls! Yup, that is right, let's use ice picks and ropes and climb that frozen waterfall. But let's be clear, the freezing pattern across a waterfall varies and there might be some loose ice so one mistake and you'll come crashing down with tons of ice. At Rocky Mountains, Canada extreme climbers, adrenaline lovers, love scaling waterfalls up to the height of 182 meters.
[youtube]http://www.youtube.com/watch?v=5ad-TrGbG5A[/youtube]
1. Cinder Cones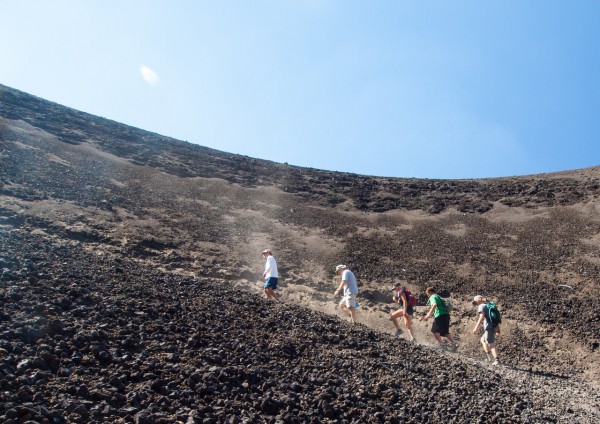 Even if you find climbing the frozen waterfalls not too thrilling, then this ought to do it for you! Mount Pacaya , Guatemala has height of more than 8,000 feet and has erupted 23 times since the Spanish colonization happened but that isn't stopping the climbers who are here to conquer the cinder cone and put themselves in life threatening situations. One wrong step and you might end up in hot lava. Also, we have Chile's Villarica, where the ice cap gets broken only by the lava coming out from it. So, all you who want to challenge yourself and live life dangerously, this is the spot for you.
[youtube]http://www.youtube.com/watch?v=843yv5ySgnc[/youtube]