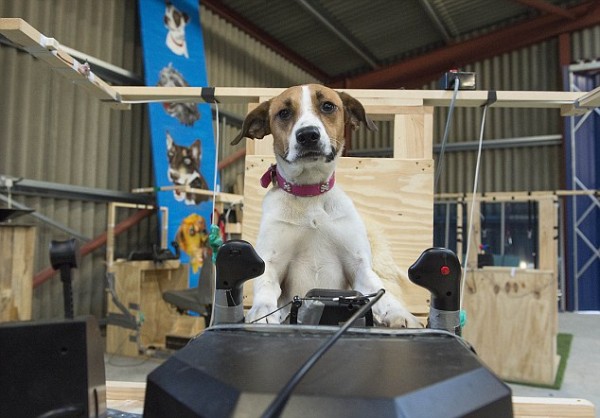 These canines are about to perform a similarly record-breaking feat as the famous aviator, Charles Lindbergh. In a show called Sky 1's Dog Might Fly, a total of 12 dogs have been chosen to take part in testing their cognitive abilities. In hopes that they will be able to successfully pilot a plane, the best performing pets after being put through a series of problem-solving tasks will be sent to flight school for 10 weeks.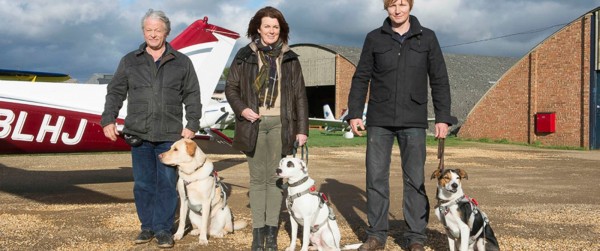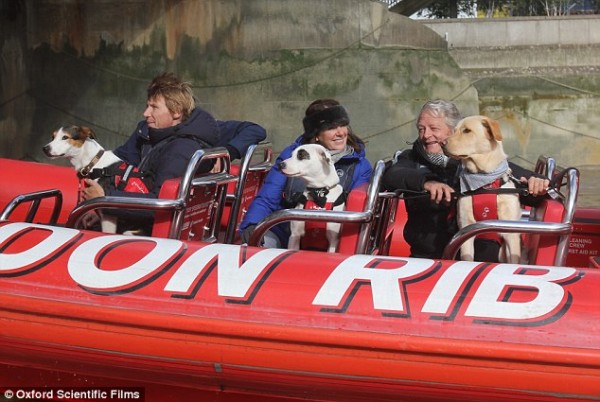 In the initiative led by clinical animal behaviourist Mat Ward and dog trainers Cath Philips and Charlotte Wilde, experts have scoured Europe for the smartest pets to take part in the trial. The 12 finalists includes a two-and-a-half-year-old Staffordshire bull terrier-collie cross named Shadow, a 23-month-old collie-lurcher cross called Alfie, and an 18-month-old boisterous Belgian shepherd puppy named Tess. There are also two dogs from Spain, Chilli the Pyrenean shepherd and 22-month-old Labrador cross Blondie both live in Spain; and three previous strays, a lurcher cross called Honey, an 18-month-old German shepherd Labrador cross called Reggie and Spot the terrier-beagle cross. Meanwhile, Parson-Jack Russell cross Spike is described as 'inquisitive', Wilf is a collie cross with 'bundles of personality' and 'comedian' Sox, an 18-month-old boxer-Labrador cross. Making up the dozen is 'bright' Poppy, a two-and-a-half-year-old Australian kelpie-collie cross.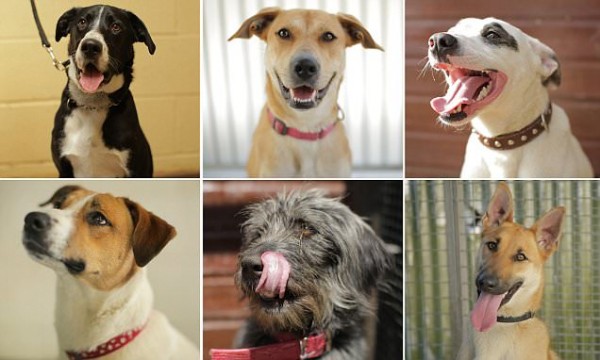 As the dogs are being put through their paces at a mansion in Sussex, the experiment is filmed by Oxford Scientific Films for the upcoming Sky show. The basic fundamental of the test is to have the experts study how the dogs respond to various stimulation tasks. Testing how they react to heights and speed will involve the dogs being taken to the top of London landmarks and on a speedboat on the Thames. The collection of experiments will also help the dogs to acclimatize to the idea of being in a plane.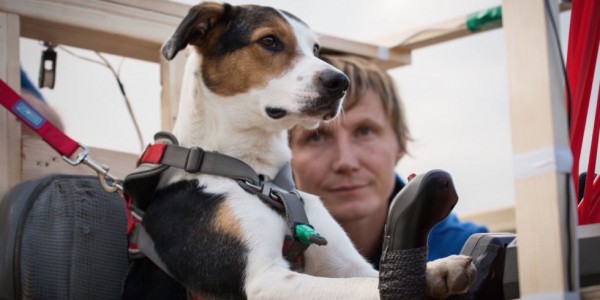 In order to allow the pets to operate the plane, its controls will be specially modified. The 10 weeks of intensive training with the best performers will include teaching them how to use this doggy-friendly control panel.
Dogs Might Fly begins at 7pm on 28 February on Sky 1.