As you may have gathered from the topic, we are dropping our monotonous routine of top 10 to bring a top 9 article to you. Today we will talk about 9 sports which are more than just daring, they are plain wild! Forget Pandora, this is the real mayhem here, treat yourself with the Earth's most dangerous and full of life threatening places existing naturally.
9. Mount Huashan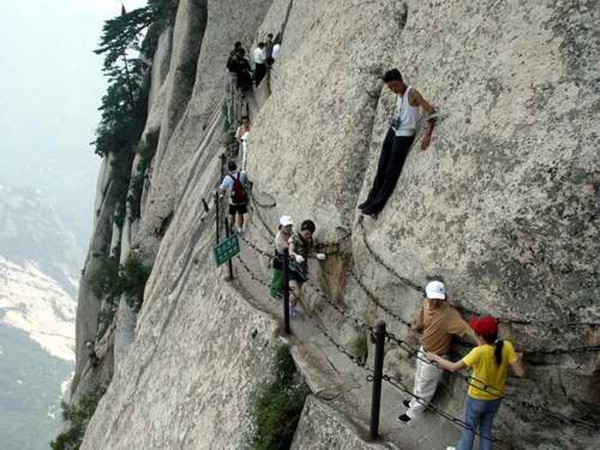 Kicking off with Mount Huashan situated in Shaanxi province, China. The mountain is also known by its more famous name; Mountain of Death. The Mount rises about 6,800 ft into the sky and provides with unimaginable sheer drops and crags. Climbing the mountain is impossible but thanks to a 'trail system' that was built in the start of 1800s it has been made possible. However, be warned, the trail is one terrifying trail. The boards in place are about two feet wide and circle the mountain, at times their gradient being negative (downward slope). The place is a nightmare but you can always find climbers working their way to the top, clinging to dear life on their way!
[youtube]http://www.youtube.com/watch?v=NnbD3fd6DIE[/youtube]
8. The Prophet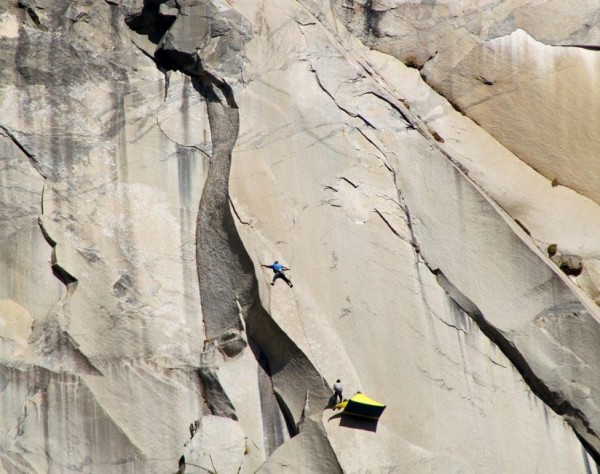 This is the place you go if you're interested in gambling with your life! The 'Shinigami' (japanese for God of death) hover this cliff with a happy face for the cliff can tell you without error what your fate is going to be if you're an amateur when it comes to climbing. The cliff rises in a straight line for more than 550 meters from the canyons down below. Climbers usually make use of clamps to climb this perfectly smooth cliff which requires a certain level of expertise to be conquered. Some even climb it without rope since the slippage of clamps with rope method can be fatal, talk about playing with your life!
[youtube]http://www.youtube.com/watch?v=PTldpp6Eidg[/youtube]
7. Phantom Cave & Peacock Springs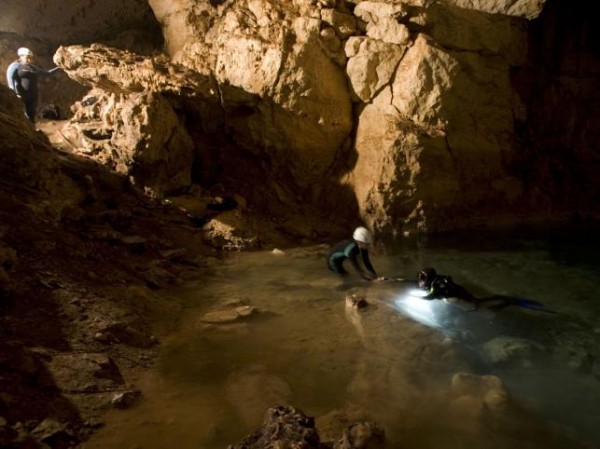 Had enough with the climbing of cliffs and falling to death? Here's another scenario; how about sinking below the surface? Yes, this particular sport is gaining quite a bit of popularity. This one requires a combination of scuba diving and spelunking. One swims through a series of tunnels and caves about hundreds of meters underground. The path has been mapped up to 1,300 feet and the rest is yet unexplored. Down the path, it turns into a test of just how flexible you are; narrowing down to only 2 ft. One needs to be free of fear of the dark, fear of drowning before they take up this sport.
[youtube]http://www.youtube.com/watch?v=c_2gTMFvo9w[/youtube]
6. Bike Path of Moher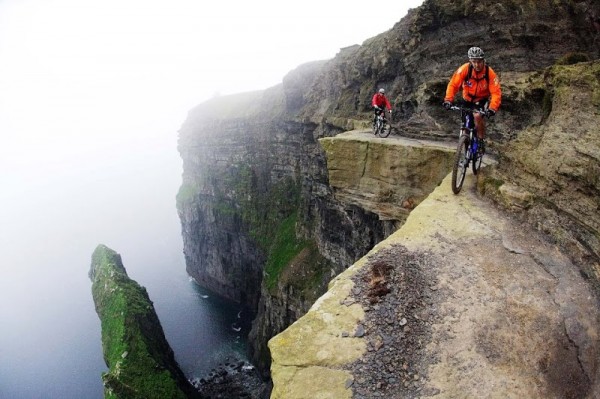 At number six, we have Ireland and a dangerous bike path, perhaps the most dangerous that there is. The cliffs of Moher are more than just made up of old sandstone. They are deadly! There is a ledge which is quite narrow and runs a length of about 180 meters. The path is dangerous even if you're planning to walk on it but God help those crazy mountain cyclists who come here to play with death and the dangers here. Oh and that path, at times narrows down to only 4 inches!
[youtube]http://www.youtube.com/watch?v=OaDfkTnVK78[/youtube]