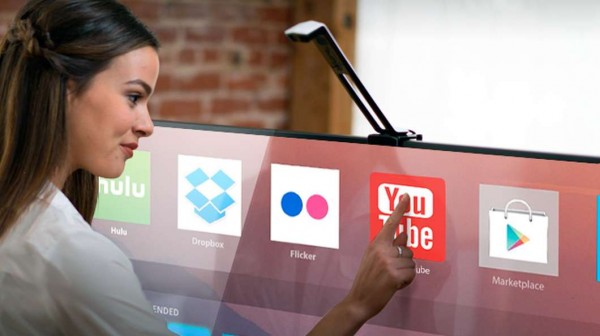 Want a bigger screen to do all the game playing and socializing that you would normally do on your smartphone or tablet? This gadget might be your answer. You can now turn your television into a giant tablet with this Android device that will cost you just $99 (£63). By easily clipping, the Touchjet WAVE can be attached to the top of a screen that measures between 20 and 80 inches in size. It then uses infrared sensors to detect finger movements on the surface of the screen.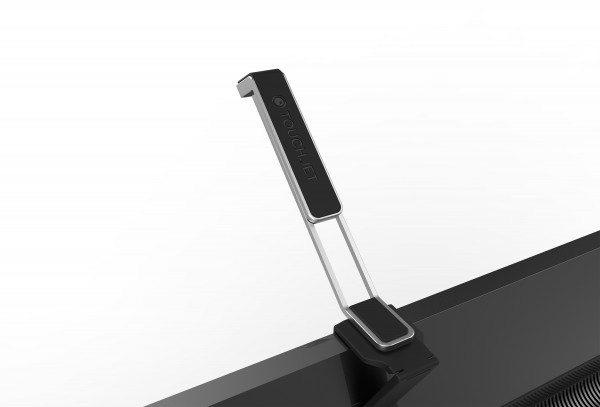 It has been designed to operate with any TV that has an HDMI input. Before being able to start using the TV as a touch screen, you will have to calibrate the device by tapping a few carefully positioned dots. This will take around a minute. Once the device is hooked up, you will be able to use any Android app using touch control. That includes playing Angry Birds, Fruit Ninja or Candy Crush, streaming movies with Netflix (which is pre-loaded onto the device), watching videos on Youtube, or even working on documents with Microsoft Office or Google Docs. There is also a soft-touch stylus provided in the pack, even though you can use your fingers, to allow you to use the drawing app to sketch.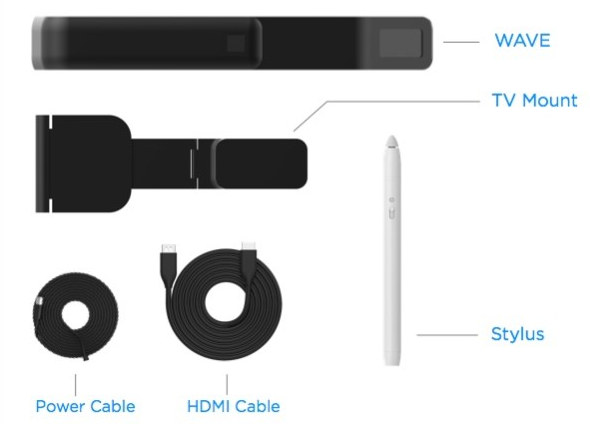 Your smartphone is easily turned into a handy remote control for flicking through photos, or choosing apps and TV channels as it uses Wi-Fi and Bluetooth to connect to a mobile app.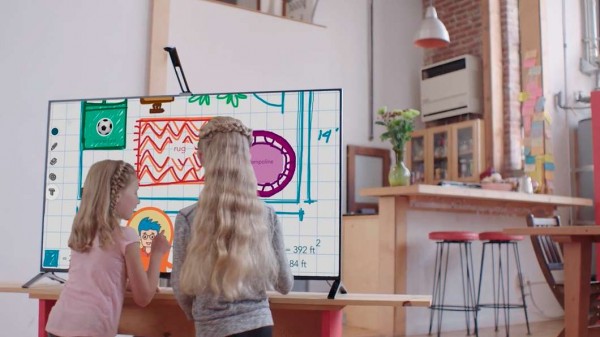 While the Touchjet Wave would be perfect for your home, it is even more perfect for being used at work for occasion such as making presentations where you can draw, annotate and edit documents on the screen for everyone to see.
The creator of the device, Tom Li, from San Francisco, California, is currently raising money on Indiegogo to put the device into production.