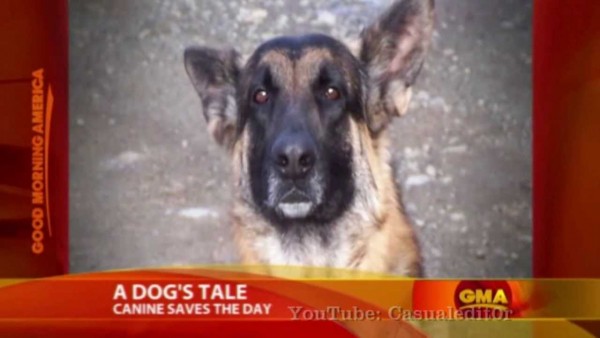 When you are in a crisis situation, this is the kind of Buddy that you will need to save you. A German Shepherd named Buddy proved to be a real-life superhero as he led the police straight to the home of his family which was on fire. The moment which was recorded by the police dashcam shows the frantic pet dog looking back repeatedly to ensure that the car was still following him. He took them around narrow, unlit bends to the inferno.
23-year-old Ben Heinrichs, owner of the home, insists that the astonishing rescue was all thanks to his dog when he raced off after being told, "Buddy, we need to get help."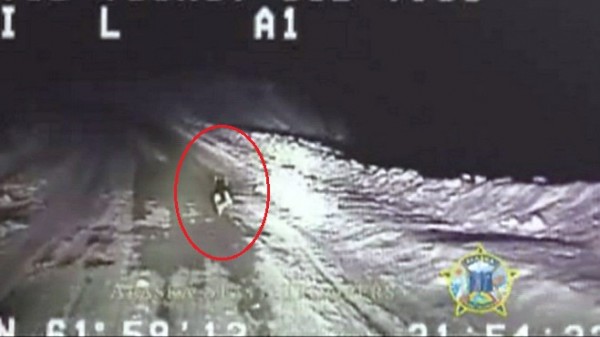 The dog was just the lifesaver that his family needed when Alaska State Trooper, Terrence Shanigan, was struggling to find the burning home after his navigation system froze. He says that he acted on a hunch and followed the dog after sensing its urgency. The troopers awarded Buddy with a silver-plated dog bowl for his intelligence.
Thankfully, the Heinrich's family home escaped the flames, with only the trim around the kitchen window being damaged. Mr. Heinrichs' workshop was however destroyed and a nearby wood shed was badly burned in the fire.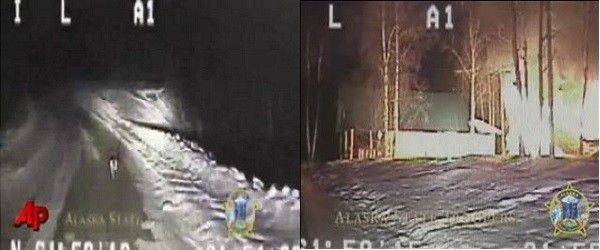 "Buddy's valiant actions saved Trooper Shanigan valuable time in responding to the fire," Alaska State Troopers' director, Col. Audie Holloway, said. "Buddy's pluckiness is a bright spot among an otherwise tragic event for the Heinrichs family."
Check out the amazing video below.
[youtube]https://www.youtube.com/watch?v=L53sAVRZUE4[/youtube]