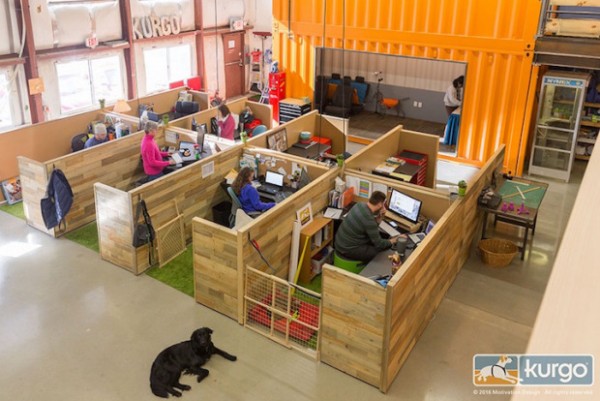 It has been proven that welcoming pets into the work place can make your staff more relaxed, more collaborative and even more productive. In this regard, a dog accessories start-up set out to create the world's most dog-friendly office. Co-founder of Kurgo, Gordie Spater, shares that he and his brothers were inspired to become businessmen from their passion for pets. To suit their dog-friendly company culture, finding an office space that could accommodate their employees and dogs was a bustle. So, they decided to turn their 4,000 square foot warehouse into the world's coolest and most dog-friendly office.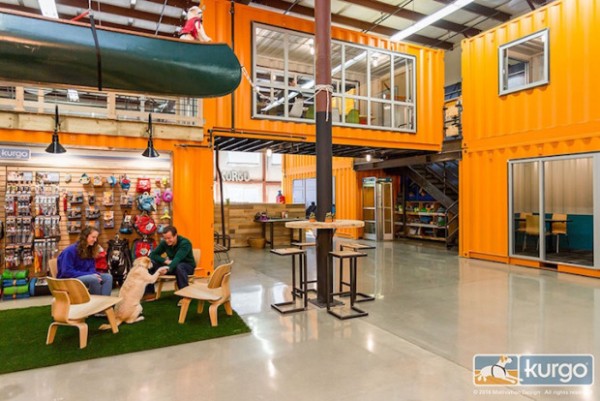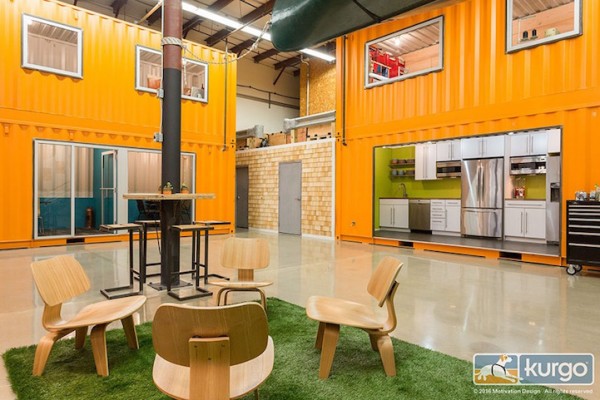 When transforming the space into an office, they ensured that creating an environment that was reflective of the company and their passion for exploring with pets was always kept in mind. In short, it was supposed to be open, creative and very dog-friendly. The sense of adventure and an active lifestyle was supported with things including a 1946 Old Town canoe, a 1956 Airstream, a slide and a work station made of reclaimed wood. They also employed concrete flooring for easy clean-ups, an open shower for dogs that get muddy on their lunch hour, a reclaimed water fountain for drinking, fake grass to create indoor play areas, and baskets of Kurgo dog toys.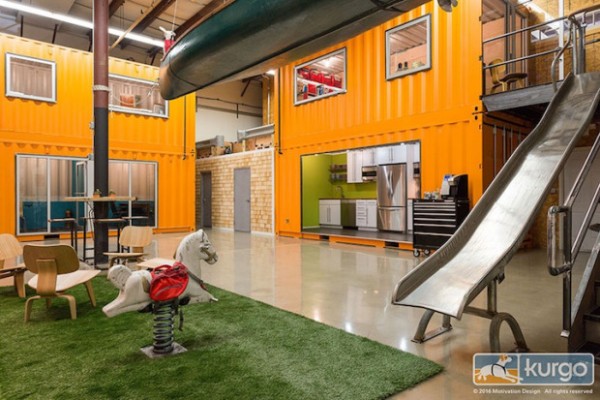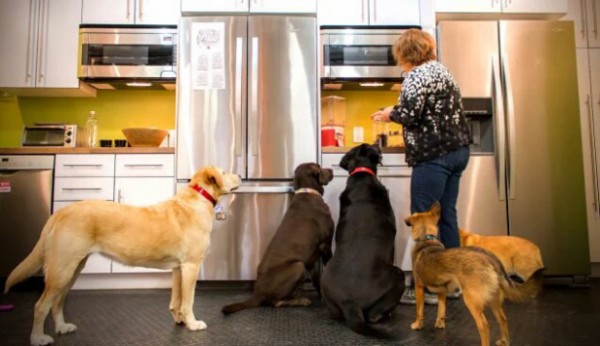 Based on the fact that the company makes products that help people and their dogs with bonding, a dog-friendly office where staff is encouraged to bring their dogs to work, is an integral part of the firm's culture. This culture does not only help staff members with feeling more relaxed, collaborative and productive, but the dogs are put to work; testing the products, giving ideas for new ones and even modelling for advertising/ marketing materials. When the staff is away on a business trip or vacationing somewhere that is not dog friendly, they take turns to take care of each others dogs with a rotating system.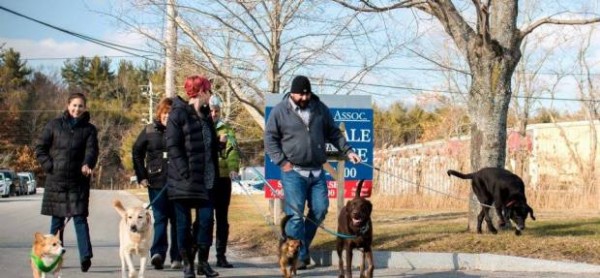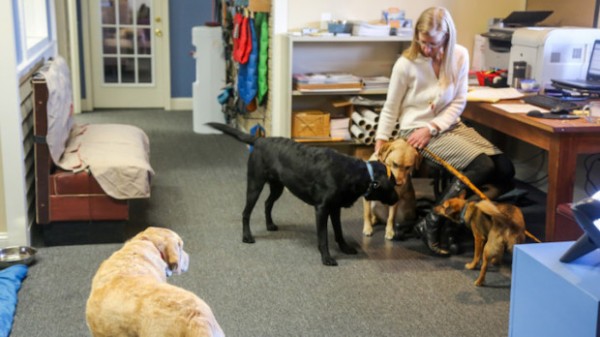 Not all businesses will allow a dog-friendly culture, but for those that can, we encourage them to participate in the Bring Your Dog to Work Day this year. It's hard to be stressed or take things too seriously with dogs running around and snoring under your desk, thus the reason why a dog-friendly office will always be a productive and stress-free office.