A mobile platform marketing agency, Mogreet, that measures video-based MMS advertising, released its analytical report for the second-quarter 2011 analyzing consumer behavior in viewing and reacting to video advertising. The survey revealed that Verizon lead the pack in mobile messaging views by carrier, whereas Apple's iPhone was the leading choice for viewing MMS ads by handset type.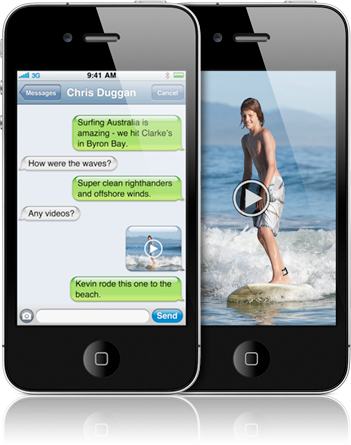 Verizon customers were responsible for 44.2 percent of the mobile video messaging views in the survey, followed by AT&T at 37.1 percent. While by handset, the views were broken down in a different way, with Apple's iPhone leading the field by almost twice as much as the next competitor. The iPhone earned 7.4 percent of all video messaging views, followed by the LG enV 3 at 3.9 percent, the Samsung Intensity at 2.9 percent, tying with the LG Cosmos at exactly the same percentage.
The success of mobile video messaging views is considered as a leading indicator of how frequently consumers are using video and MMS messaging services on their devices.