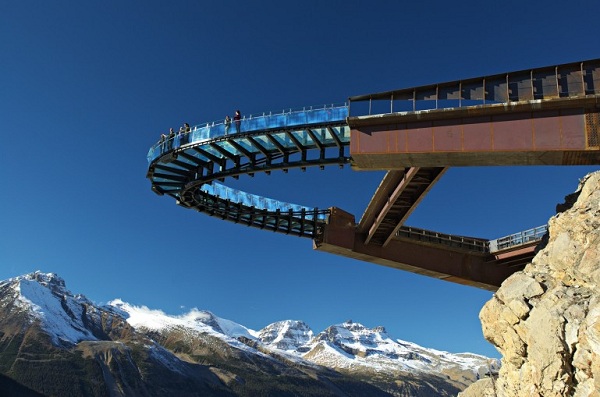 After receiving the World Architecture Festival Award at the 12th annual Alberta Construction Magazine Top Projects for its concept and design, the Glacier Skywalk developed by Brewster Travel Canada has finally been completed.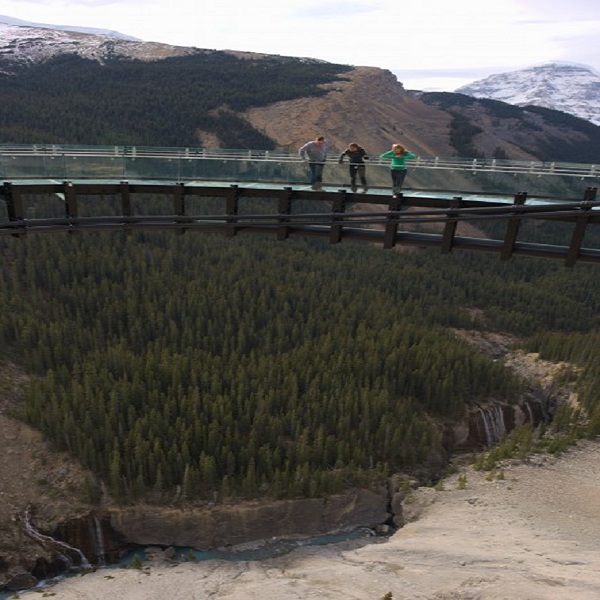 The glass-bottom deck offers stunning views of the Columbia Ice field in the Canadian Rockies. It is suspended 918 feet above the Sunwapta Valley and protrudes about 30 meters from the cliff's edge and features a fully-accessible, cliff-edge walkway and observation deck. The skywalk was designed by engineering firms Read Jones Christofferson, Sturgess Architecture, and PCL Construction.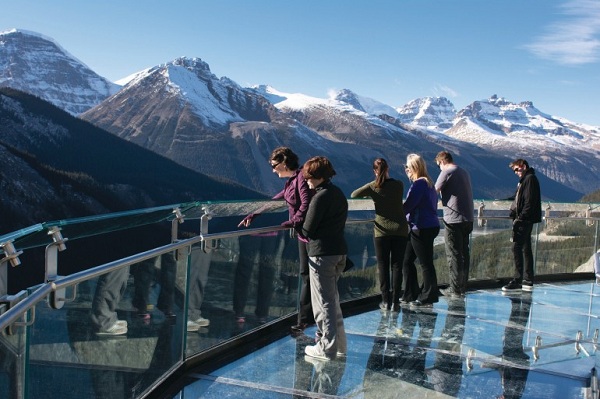 "In developing our design, we carefully considered what would maximize the impact of the site for visitors while respecting the environment," stated engineering firm, Read Jones Christofferson. "We wanted to push the limits of the sense of exposure offered and quickly decided that the best way to approach this would be to construct a glass floored walk area. We want people to feel as if they are suspended in the air over the Sunwapta Valley floor."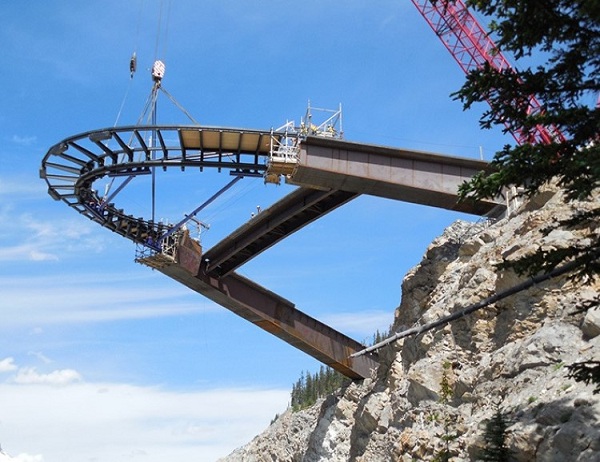 The walkway is similar to that of the Grand Canyon Skywalk located above the Colorado River. The structure includes curvaceous pathways that offer the best views of the valley along with a thrilling experience that allows you to feel as if you are standing in mid-air. This was accomplished by using an intricate cable suspension system to conceal the appearance of the support.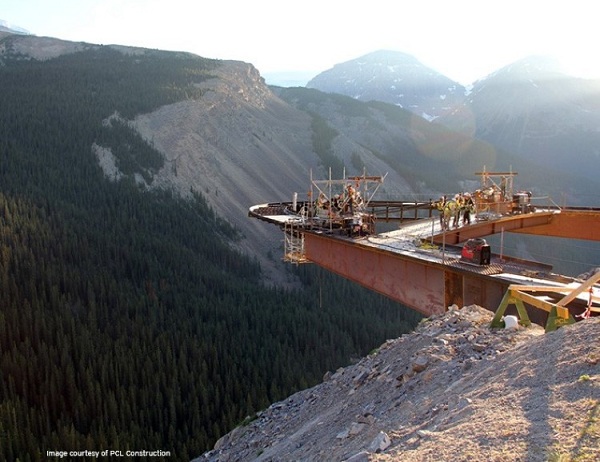 "When contemplating material choices and construction methods, we took into consideration the local site restrictions, the importance of blending the structure into the natural surroundings, long term durability and ongoing maintenance requirements, budgetary considerations, as well as the expressed desire for a rapid construction time," explained Read Jones Christofferson. "Weathering steel was selected because the bulk of the structure can be substantially fabricated off-site; it is very durable, has limited maintenance requirements and will naturally blend in with the surrounding geology."
The Skywalk was officially opened to the public on the 1st of May. The project completion cost an estimated US$19 million (CA$21 million).