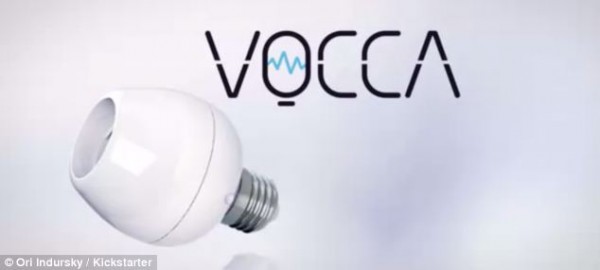 The ability to control just about any household object with a smartphone has become a requisite for building new devices. Inventors in Tel Aviv, Israel have created a smart light bulb adapter that can be controlled with voice commands. The new device called the Vocca Smart Light Bulb Adapter allows you to switch it on from anywhere in the house by simply shouting the command "Go Vocca light".
"Who wants to pull out their smartphone to control lighting? Vocca is focused on real life use rather than being cool for a week." the inventors said on crowdfunding site Kickstarter.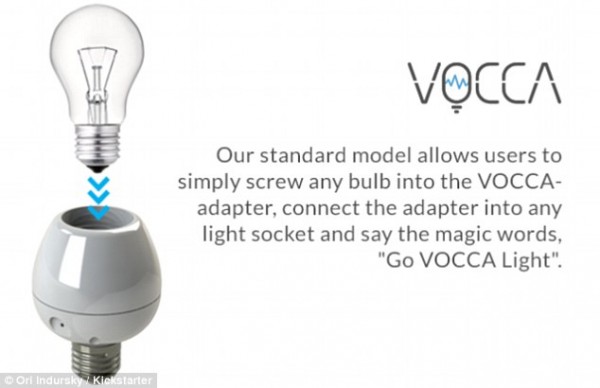 Built inside the adapter is a voice recognition technology from Sensory Inc. and a Bluetooth Smart & Bluetooth Low Energy app design from TobyRich. Unlike other smart devices, the Vocca voice-controlled adapter does not require Wi-Fi conection, a hub nor needs configuration. It is designed to fit different light bulbs and fittings.
The device is always on and once the command is uttered, it will switch on allowing the power from the mains to reach the light bulb. Home owners can still use the regular light switch if they find the voice command device inconvenient at any point.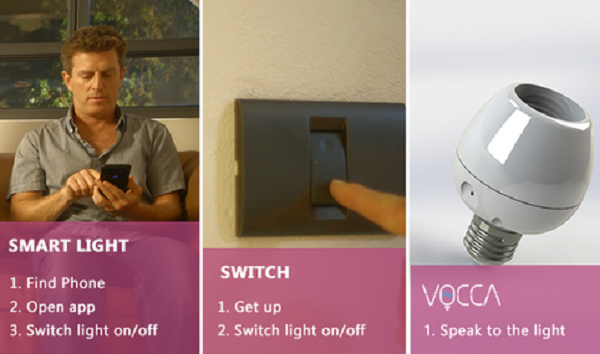 In addition to being able to switch on by voice command, the 'Pro' version of Vocca allows you to set the device to automatically turn on/off at a particular time, such as the time to wake someone up or to be switched off for bedtime, with the use of the paired iPhone app and also to customize the voice command to turn your light on/off. If you own more than one of the device, you will still be able to control all of them with one smartphone.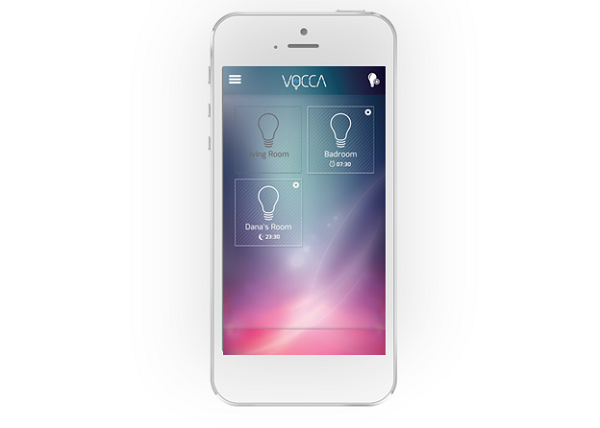 Vocca is currently raising funds on Kickstarter and has already gained 390 backers. The device is available to pre-order for $39 (£23) plus $12 (£7) shipping outside US, while the Pro version costs $49 (£29) plus shipping per device. It however hits the market in December of this year.