NES Software has launched a new Mac app WinOnx, for those Mac users who want to run windows program occasionally. All one needs to do is to simply download for $4.99 WinOnx from Mac application store onto the Mac computer, download the windows application you wish to run, locate the said application, install and run it. Running windows applications on Mac operating system could not be simpler.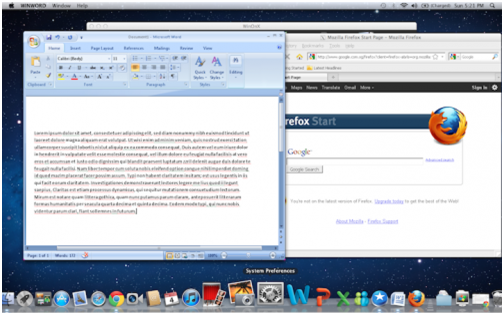 WinOnx is the best way to use Windows programs for occasional purpose only, as it does not run all the windows applications. Firefox 3.6, Adobe Acrobat Reader, Microsoft Word, Outlook and Excel 2007 could be installed easily but programs like Adobe Acrobat X Pro, Internet Explorer & PowerPoint would not run.
According to the CEO of NES Software, Hisham El-Emam, Seventy percent of the windows programs will work easily through WinOnx while Bootcamp or Parallels could be used to run a particular windows program.