Crazy and insanely dangerous–that's all there is to this new viral trend sweeping the web, featuring the daring twosome behind "ontheroofs," Vadim Makhorov and Vitaly Raskalov.
So what did they do exactly? Well, while the rest of us are pretty much content at viewing things from the ground looking up, they decided that they wanted it the other way around. They climbed on to the top of the Shanghai Tower at 650 meters and recorded their ascent for all of us to see. Here's a video of that excursion–and it's definitely not for the faint of heart:
[youtube]http://www.youtube.com/watch?v=gLDYtH1RH-U[/youtube]
Apparently, they've been doing this–"rooftopping"–for quite some time now and here's their first ever video-recorded adventure at the Moscow Bridge in Kiev:
[youtube]http://www.youtube.com/watch?v=XjAMdbEXSdo[/youtube]
During an interview with Huffington Post, Vadim stated that they climb to top of these infrastructures "to see the city from an unusual angle." He also said that a lot of planning goes into each climb and truth be told, they wouldn't really find it delightful if others followed in their footsteps because of the extreme danger it poses. And just by looking at these undoubtedly mesmerizing and a bit vertigo-inducing photos they've captured from up above, extreme danger might prove to be an understatement: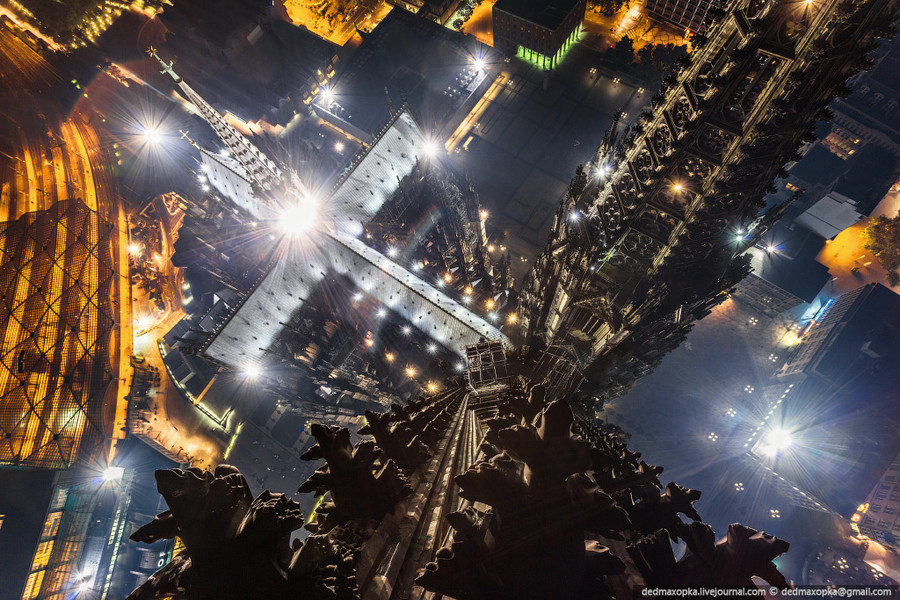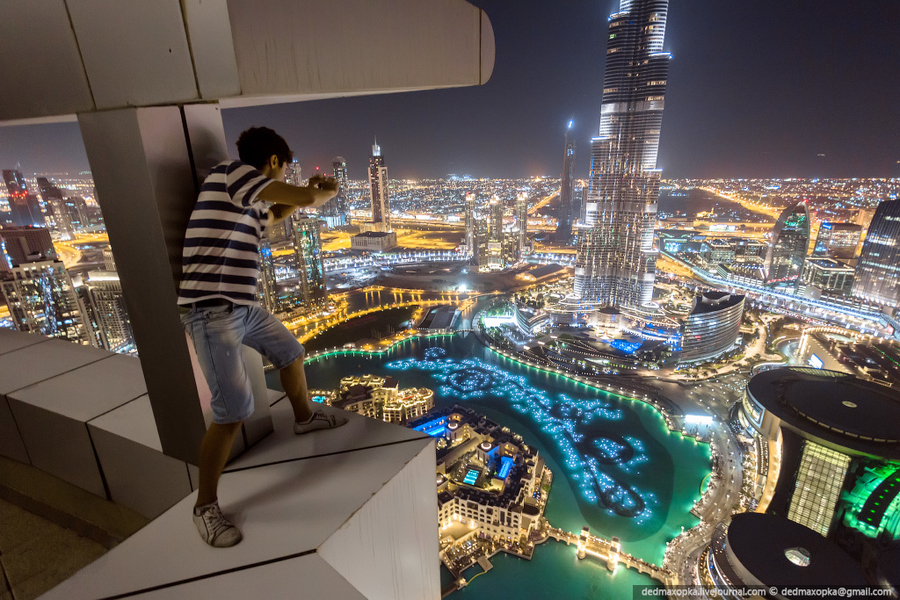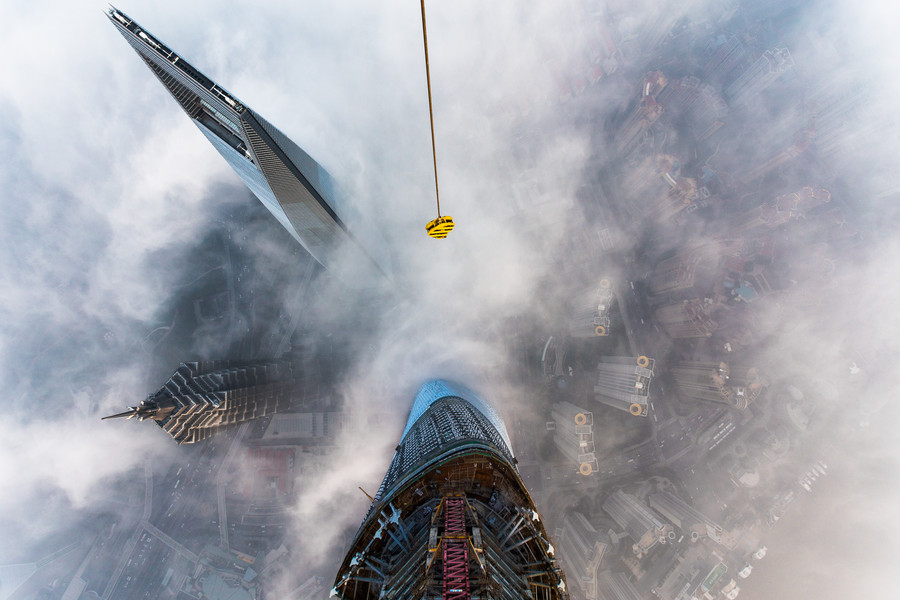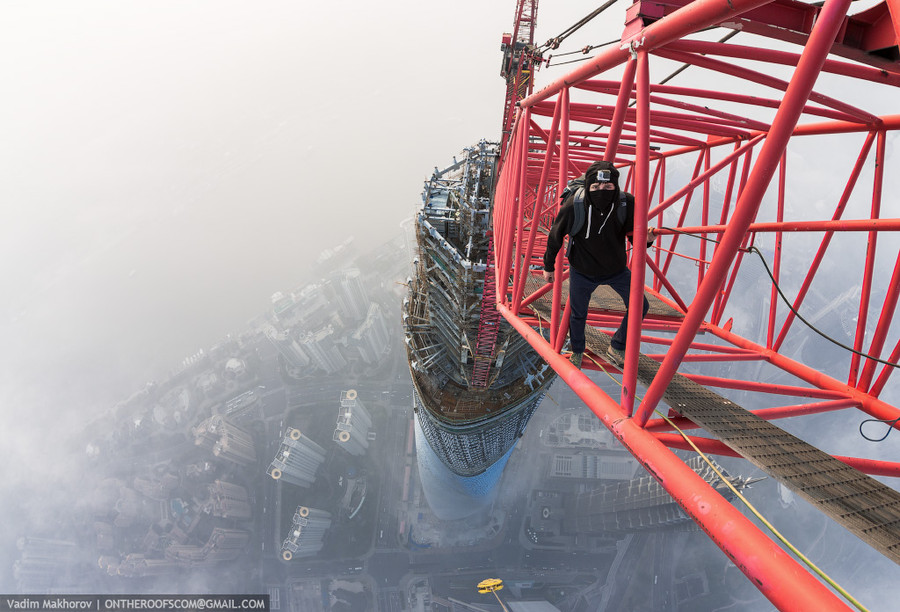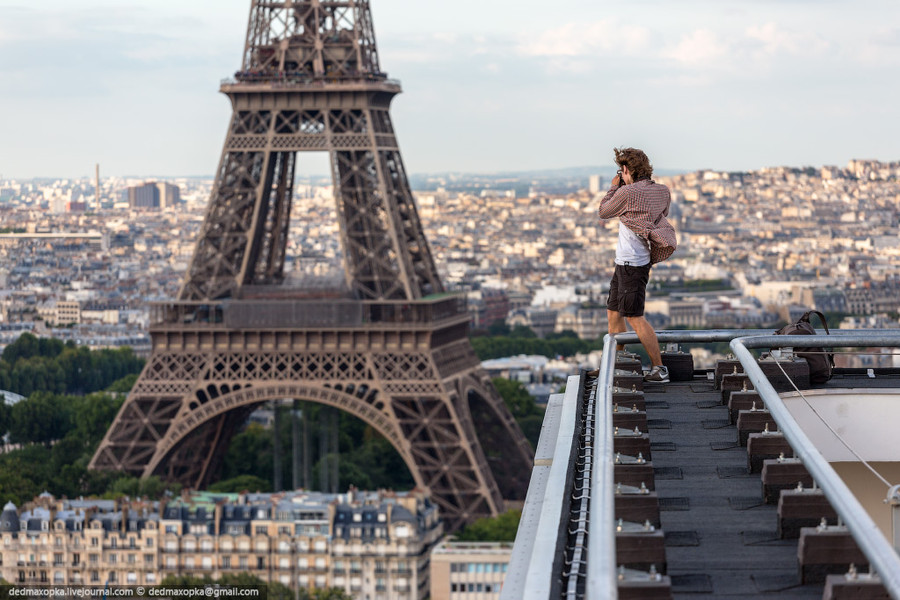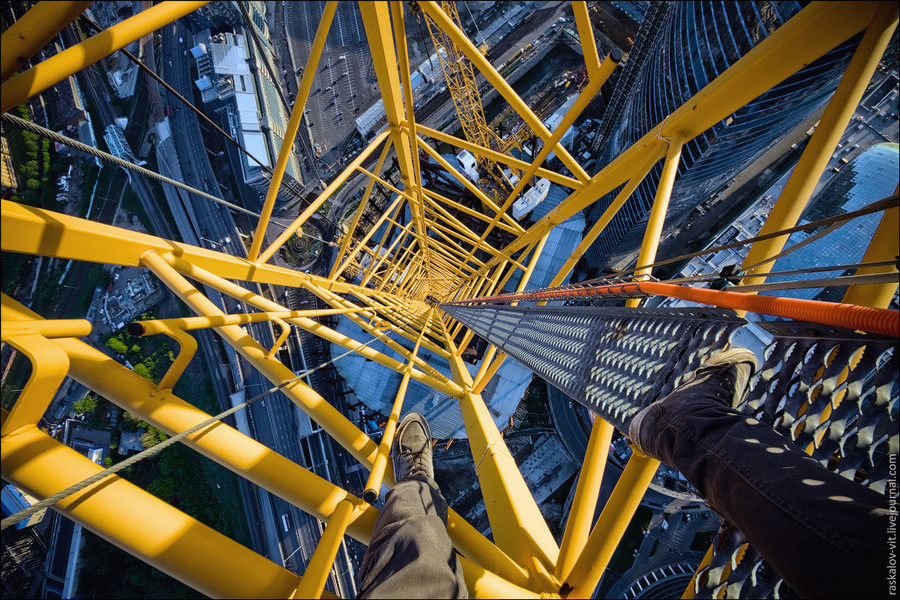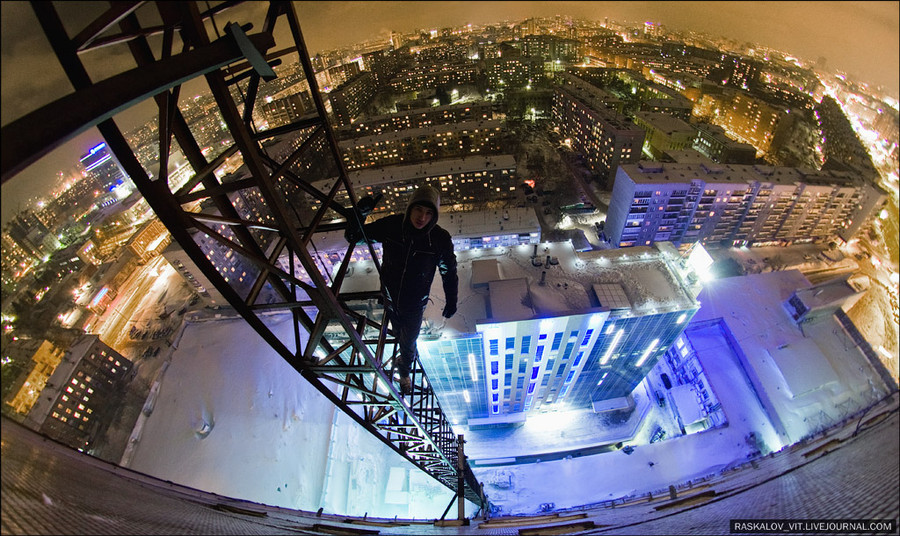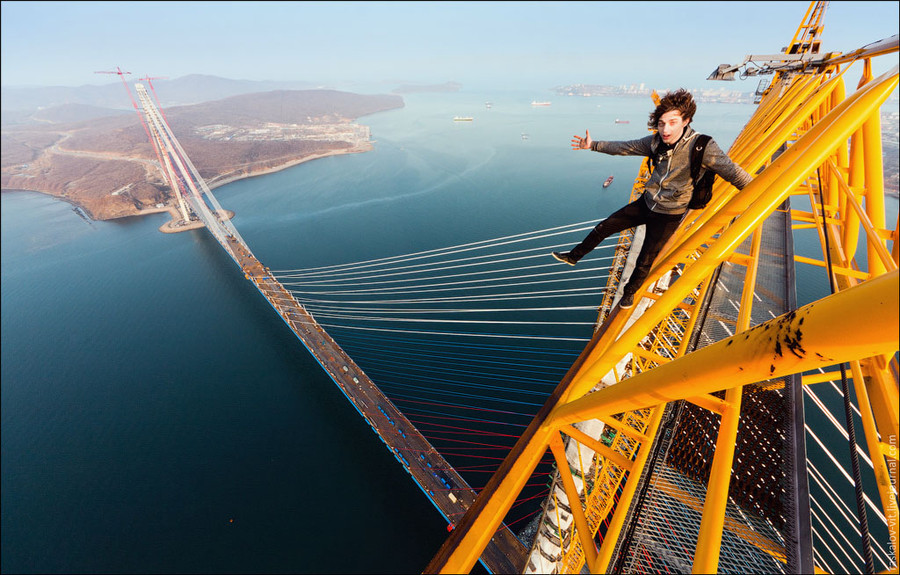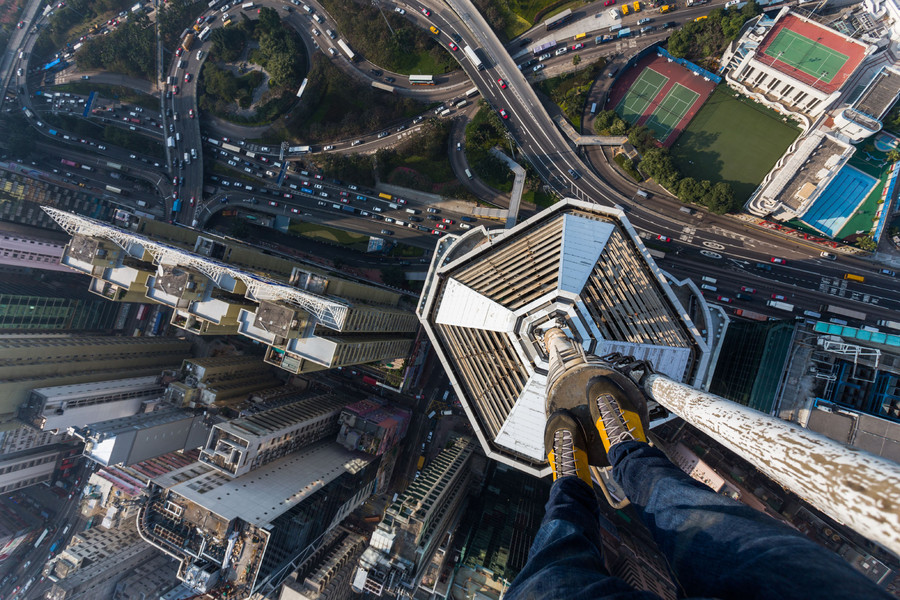 Aside from rooftop shots, they also do underground and industrial-related shoots such as these photos below: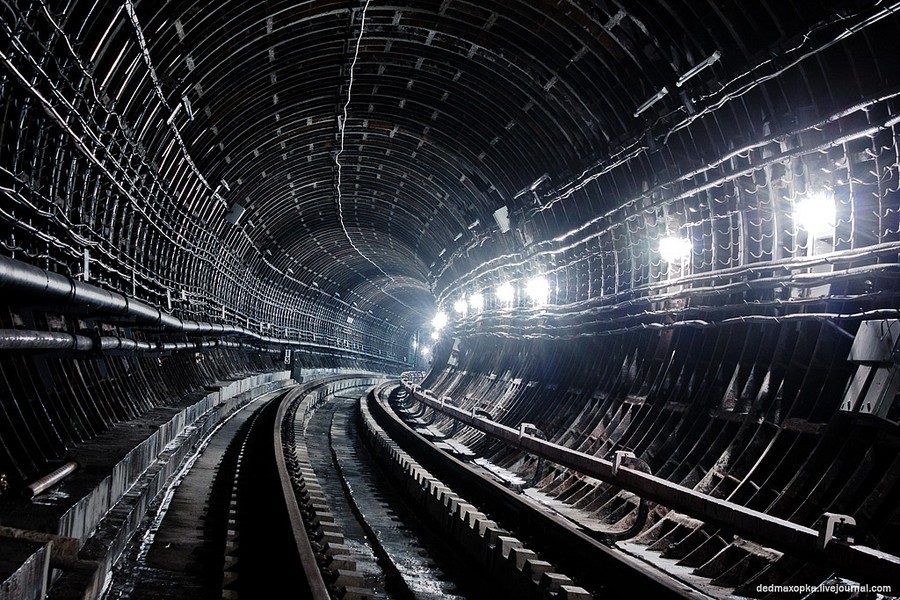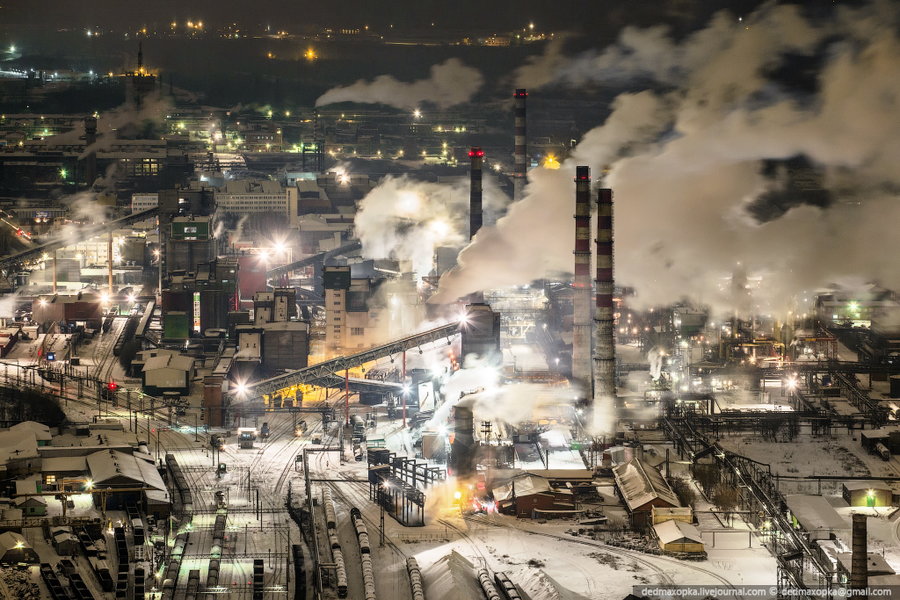 Thanks to these daring twosome, we get to see these amazing picturesque shots of the city life… and hey, if someone has to do it, it might not well be us–wouldn't you agree?
Source: Huffington Post