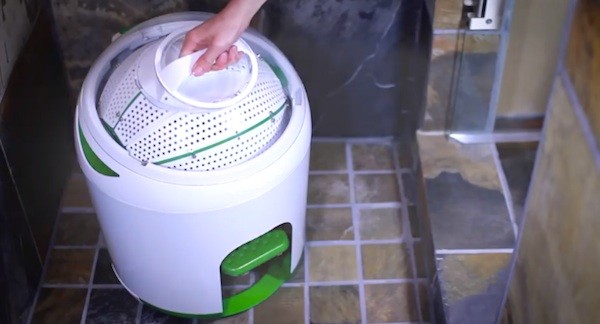 A great invention for people like myself that don't have a laundry room and would love to save electricity would be this new compact washing machine. The machine called Drumi couldn't be any more practical and economical as it is only 56cm tall and has a capacity of 5 litres of water, and it is operated using a foot pedal instead of electricity. Created by Canadian company, Yirego, the compact portable washing machine was build to provide people with small-spaced homes an unconventional and sustainable way to get their laundry done.
[youtube]https://www.youtube.com/watch?v=SUgF24GcDi0[/youtube]
The portable machine is said to allow you to be able to wash up to seven garments in it in one cycle. While this may not be much, the machine offers portability for events such as when going camping, it saves you time from having to go pack your laundry to then travel to a laundromat, and it is efficient with its electricity-free process.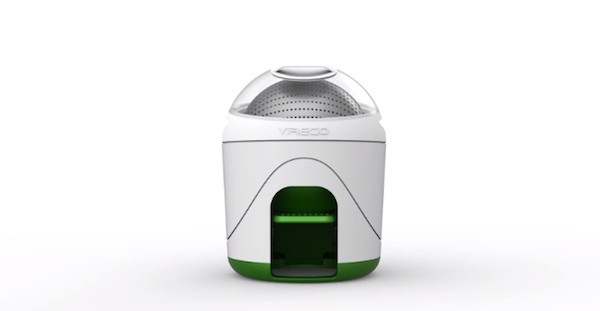 Some of the main features of the Drumi include the laundry sphere that aids in its washing performance, a detergent tray that is self-cleaning and can hold up to 3 different detergents at once, a push button that allows quick and easy drainage, and a pedal that you must pump with your foot to power the machine.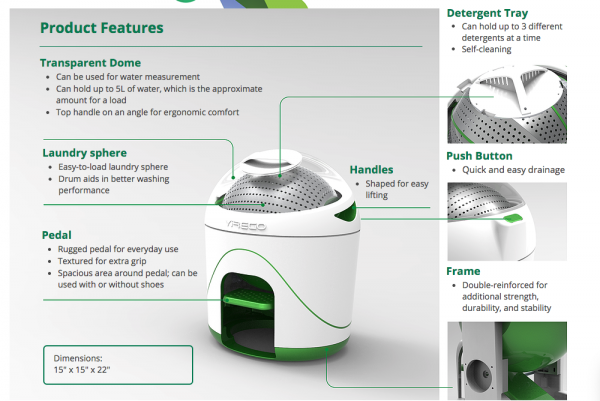 The entire washing process for a load can take up to 5 minutes: 2 minutes for washing, 2 minutes for rinsing and 1 minute for spin drying. As a result of its compactness and portability, the machine will be perfect for people living an urban lifestyle, when going camping, or when going on vacation at a cottage. The machine will also be useful to new mothers who have to constantly wash their baby's clothes throughout the day, and even for dog owners when they would prefer to not have the dog items being washed in the same machine as their own clothes would be washed in.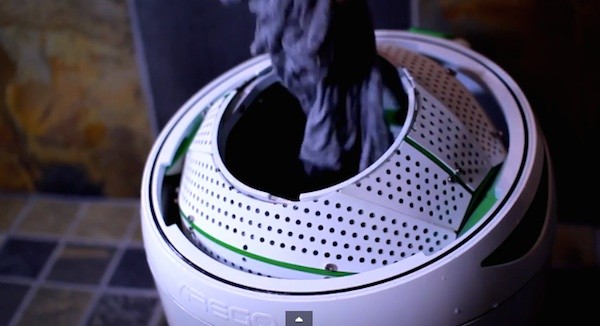 Yirego's Drumi is one of the many unconventional and sustainable products that they have invented and as such the firm was awarded a Sustainable Design Award for Drumi in 2013. Unfortunately, the machine won't be available to the public until next year, but you can pre-order your own for US$129.