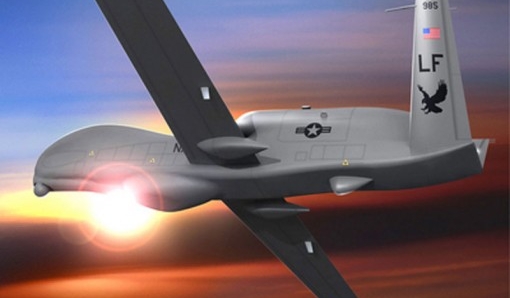 Accurate and up-to-date intelligence is the key to success of an effective strike in modren war fare. UAV's such as Predator have proved their success in field. Another combat proven ISR (Intelligence, Surveillance, Reconnaissance) system that has seen recent success in both Afghanistan and Iraq is the Global Hawk. This UAV operates at altitudes of over 60,000 ft (out of range for most surface to air missiles) and can provide persistent surveillance over a 40,000sq mile target area, loitering for more than 24 hours. The launch and recovery facility can be located up to 1,200 miles away from the intended target area and control facilities can be located just about anywhere in the world with the help of satellites and ground control stations.
Global Hawk carries onboard a complete suite of remote sensors including visible 0.4 – 0.8 ?m, medium infrared 3.6 – 5.0 ?m and x-band synthetic aperture radar for imaging and moving target indication, as shown in figure below. The metadata that accompanies this imagery can be utilized for precision munitions targeting.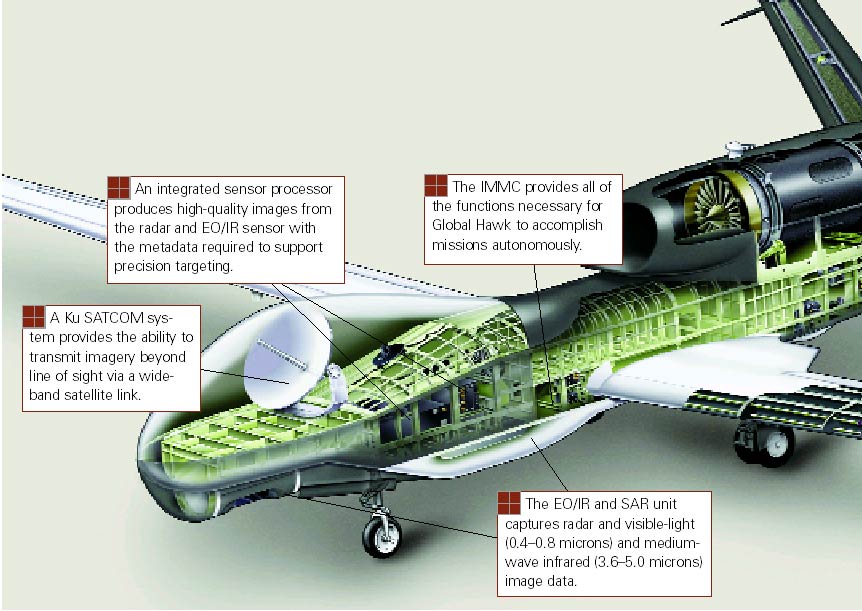 We were also able to find this interesting video on Global Hawk!