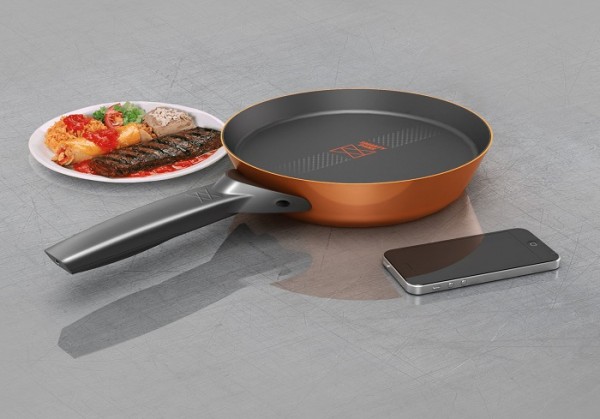 Some of us may have the worst experience when it comes on to cooking up a meal. If you know that you are one of these people, this revolutionary smart pan might be one of the best things that you could even get as a gift for Christmas. The new invention called the SmartyPan is a cooking pan that can teach you recipes step by step and even tell you the amount of calories present in the meal. It also has weight, humidity and temperature sensors that can examine the food and then display the data received through its paired smartphone app. The app also provides tons of cooking recipes and allows you to even share your own recipes.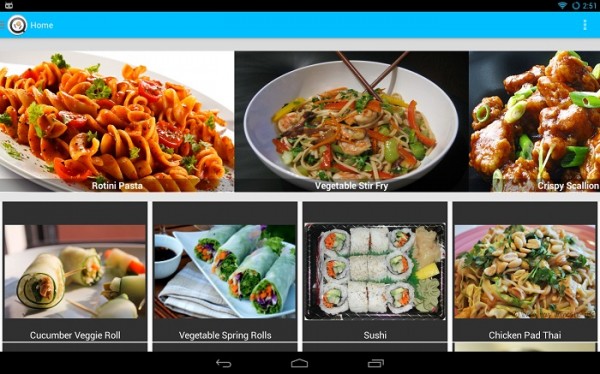 Once you have choosen a recipe on the app, you are provided with information on the ingredients that will need, the cooking time, serving size, and even the dish's calorie amount, along with the step by step instructions.
[vimeo 104252532 w=500 h=281]
The SmartyPan is coated with Teflon, has waterproof electronic circuits and is able to withstand temperatures up to 648ºC. The smartpan app is available for Android, iOS, and Windows 8, and connects to your phone via Bluetooth. One hour of charge will allows the device's battery to last up to a whole month.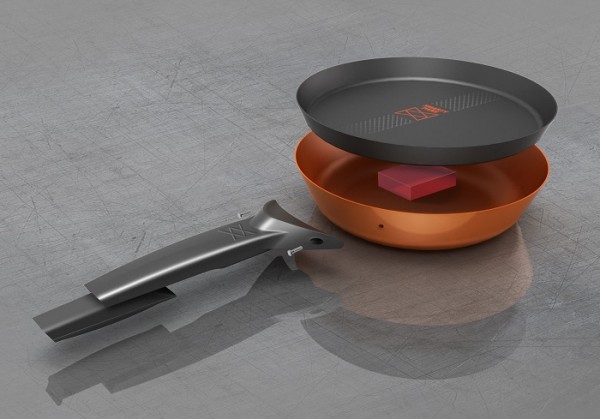 The creator of the SmartyPan, Rahul Baxi, said in a promotional video that he became tired of eating fast food because he doesn't know how to cook, and the currently available recipe apps does not suit him.
"If the pot could somehow talk to the recipe app and tell it about the current temperature, the humidity and the weight of ingredients, the app can give us a more valuable feedback and help us cook better," Baxi said explaining the motive behind his invention in the video.
He is currently seeking crowd funding to start production and marketing on Indiegogo.