Apple released the first beta version of iOS 4.2 yesterday, which is available for the iPhone, iPod Touch and the iPad.
While this new release brings features likeAirPrint to the iPhone, the focus has undeniably been on the iPad, which will finally get iOS 4 features like multitasking and folder management that were available only for the iPhone and iPod Touch until now.
We explored a fair bit of new features in our article yesterday. Here is a roundup of a few more features that one may come across with iOS 4.2 on the iPad.
Multitasking:
iOs 4.2 also includes the much needed multitasking feature for the iPad, which will finally allow users to run some third party iPhone apps to run in the background.
Apple has distilled the services that need to run in the background and are providing those services as APIs to developers so that they can add multitasking support in their app while preserving battery life.
The seven multitasking services available to developers are: background audio, voice over IP (VoIP), background location, push notifications, local notifications, task completion, and fast app switching.
iPad users can access seven apps in the task switcher in landscape mode and six apps in portrait mode.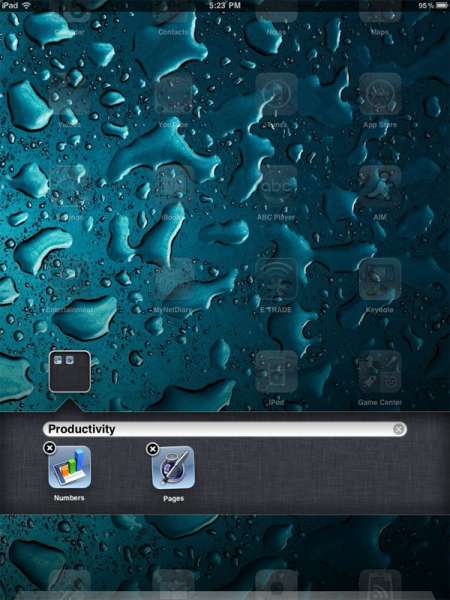 Folder Management:
iOS 4.2 finally brings Folder Management feature to iPad users. Users can add up to 20 apps to a folder thanks to iPad's bigger screen.
You can currently add only 12 apps in case of the iPhone and iPodTouch. Here is a screengrab of how the folders on the iPad shall look like.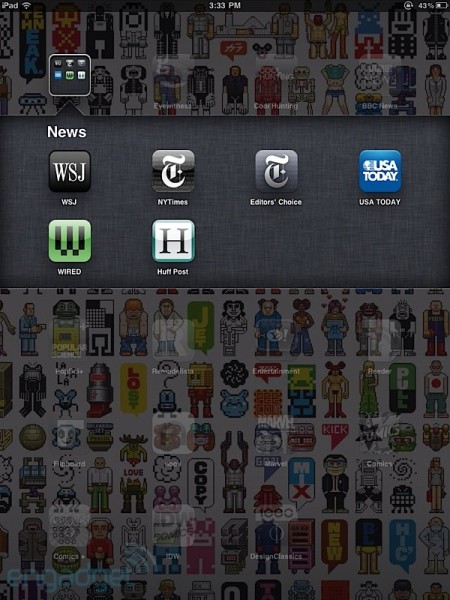 Universal Threaded Mail Application:
The mail app on the new iOS 4.2 beta comes with a universal inbox that aggregates messages from multiple email accounts. Users may also choose to view messages in a convenient threaded format.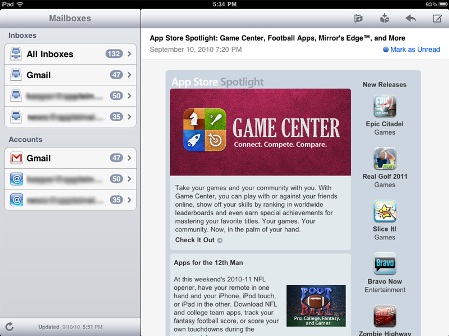 Mute Switch:
The screen orientation lock switch on the iPad has now been repurposed to serve as the mute switch. With this, users may now access the screen orientation lock from within the multitasking tray. It is worth noting that original promos of the iPad in fact described the physical switch to serve as a mute button though it was reconfigured as a screen orientation switich when it was launched.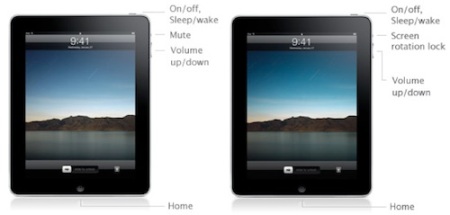 Game Center:
Apple's social gaming network will make its debut on the iPad with iOS 4.2. The Game Center application makes use of the larger screen of the iPad to display a double-column view instead of the standard single column view of the iPhone. The left column contains the lists while the detailed view of stats shall appear on the right column.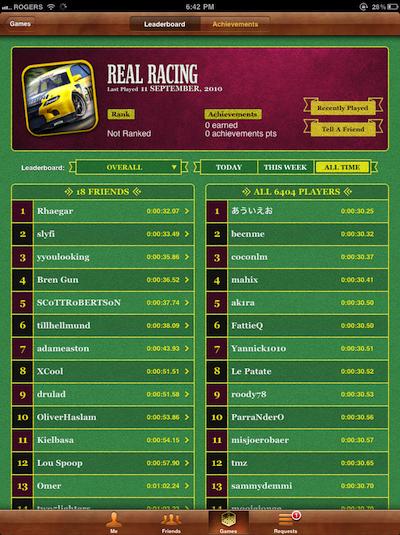 New Fonts For Notes app:
If you are a frequent user of the Notes app, you will be happy to know that the new iOS version brings with it the ability to change fonts. Besides the original Marker Felt font, users can also choose between Helvetica and Chalkboard. Among these, Chalkboard is the new default font for the Notes application.

New Settings Options:
The iOS 4.2 Settings offers a number of new options and preferences. The Spotlight Search Preference pane lets users include search results based on a number of categories like Contacts, Applications, Music, Podcasts, Videos, Audiobooks, Notes, Mail and Events. Users can also set up new preferences to allow or disallow changes to location and mail account settings, toggle for spelling check and ability to set larger font sizes.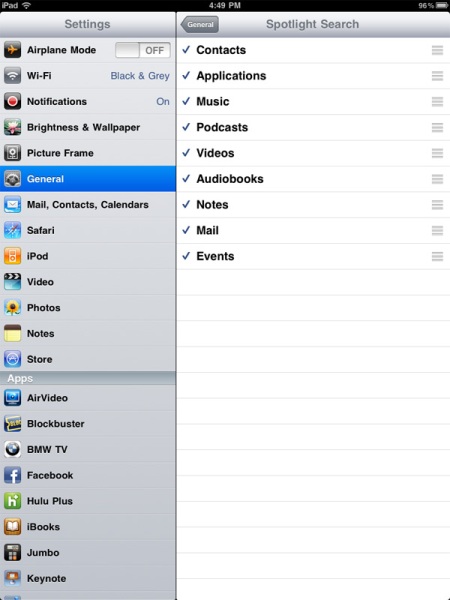 Search For Text On A Web page In Mobile Safari
Folks at TiPB have discovered a nifty little feature in iOS 4.2 Betathat was released yesterday to developers of iOS Developer Program.
Until now, it was not possible to search for text on Mobile Safari browser. You had to use workarounds such as bookmarklets orplugins to do the job. But with iOS 4.2, you will be able search for text on a webpage  directly from the search box.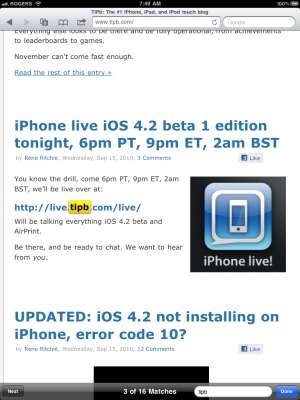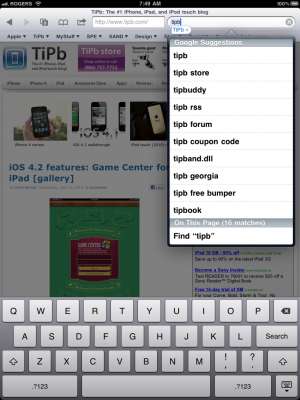 I'm sure most of you will find this feature useful. It's strange that it took Apple so much time to bring it to the iDevice.
New Default Lockscreen Keyboard:
If you have disabled the simple passcode feature in Settings and instead opted for an alphanumeric passcode, you will notice a different black-colored keyboard on the lockscreen. The keyboard itself is not new and has been available on iOS 3.2 as well. However, while the older version of iOS required users to manually enable the functionality on the configuration page, the new iOS 4.2 version enables this alternate keyboard by default on the lockscreen.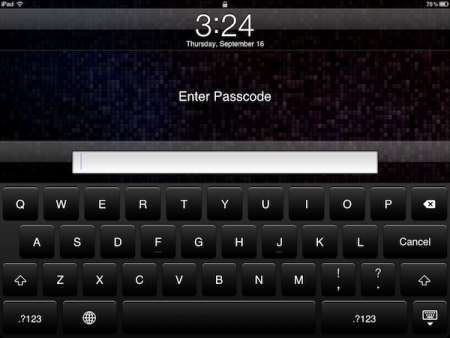 You can also checkout couple of video walkthroughs of iOS 4.2 on the iPad:

[youtube]http://www.youtube.com/watch?v=hytQIkrebDU[/youtube]
Steve Jobs had revealed at Apple's September 1 special event that iOS 4.2 will be released in November.
Do you like the new features included in iOS 4.2? Are you looking forward to the iOS 4.2 update? Please let us know your thoughts in the comments section below.