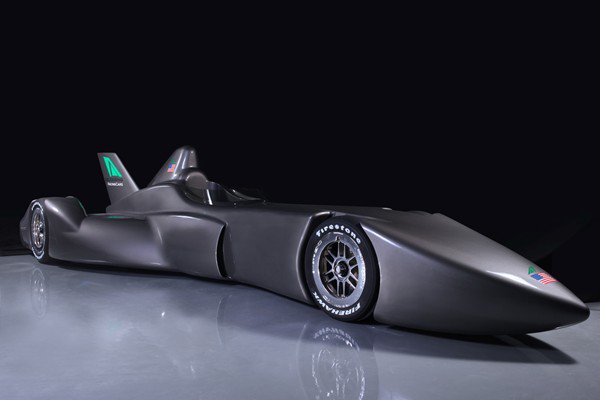 It has been a while since any radical new designs have been introduced in the world of car racing. That is all about to change. The radical DeltaWingIndyCar Concept is able to deliver 235mph laps with only half of the power as well as fuel consumption. This newly introduced car answers the call for high performance not only with efficiency but with sustainability as well.
This new car's design showcases the very latest in American technology and incorporates future trends in materials, manufacturing techniques, fuels and powertrains, computer modeling and occupant safety.
In Indianapolis, Indiana, the DeltaWing LLC was proud to introduce today's future of open wheel racing at the prestigious Chicago Auto Show. This new concept was aiming to realign America's racing tradition with its new technological advances that will return auto racing to cutting edge relevance that seeks to promote extreme performance with less environmental as well as financial resources.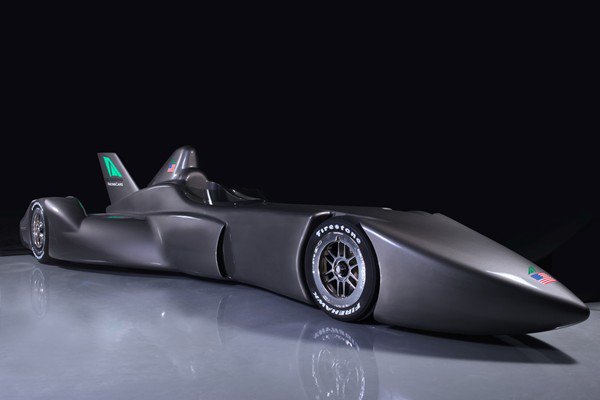 A summary of the key technical features of the DeltaWing auto racing car includes:
Weight with the driver equal to 1,030 lbs.
A wheel base of 125 inches
Aerodynamic drag is equal to Cd 0.24
Front track is 24 inches
Horsepower is equal to 300 BHP
Rear track is 70 inches
Explanation of Key Technical Features
The engine as well as the transmission are known as "non-stressed members" of the structural design of the chassis that will allow teams to install a wide number of lightweight power trains. The prototype of this racing car will feature a 4-cylinder engine that is turbo charged which will produce about 300 horsepower at approximately 7,000 rpm and will weigh approximately 160lbs. fully dressed.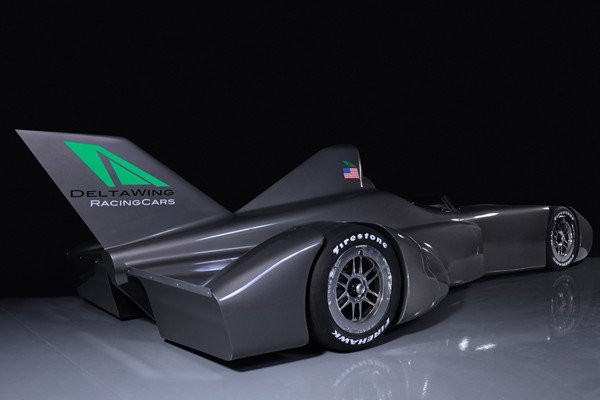 The configuration freedoms, engine capacity, and RPM are anticipated to only be given that rate of delivery of fuel to the engine which will be controlled by a specifically made fuel flow rate control unit. The distribution of this vehicle's weight must be more rearward than has been traditionally seen with approximately 72.5% of this car's mass on its larger rear tires. About 80% of the aerodynamic downforce will act on the rear of this car.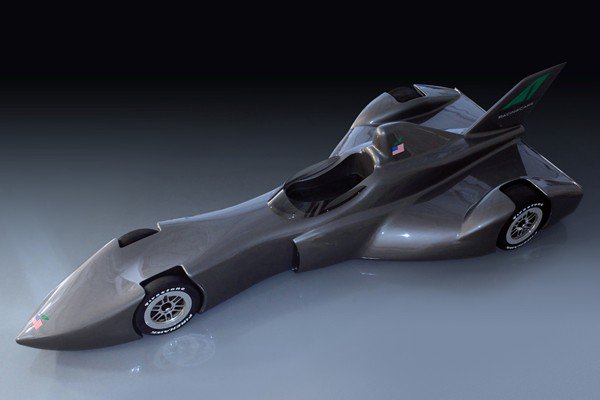 When the DeltaWing is under acceleration the inline traction can be felt through the rear tires because it is greatly enhanced not only by rearward weight but also through aerodynamic distributions. Approximately 60% of the braking force, which is unique among the racing cars of today, is generated behind gravity's center thus giving this car a dynamically stable response. The locking propensity is greatly reduced on the corner entry of the inside front wheel.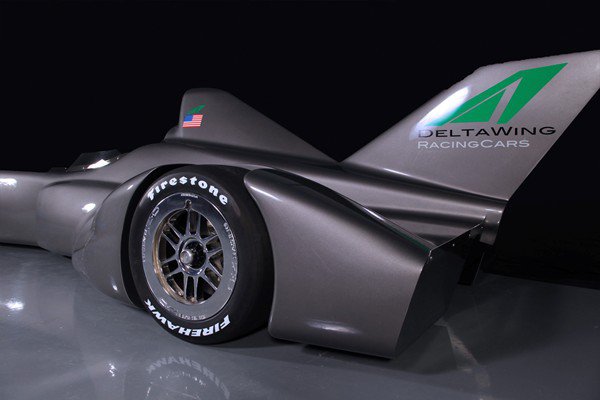 The transmission of this racing car will feature a 6-speed oval as well as 5-speed along with reverse road track configurations. The DeltaWing will also have sequential paddle shift actuation. The restraint layout, driver position as well as energy absorbency has been designed with all of the latest data concerning survival criteria. Advanced computer modeling of impact energy management, structures, vehicle dynamics, aerodynamics, and tires have all been used to develop the virtual DeltaWing.
CNC construction techniques as well as modern advanced materials have been applied in order to achieve gains not only in lightweight structures but occupant safety as well.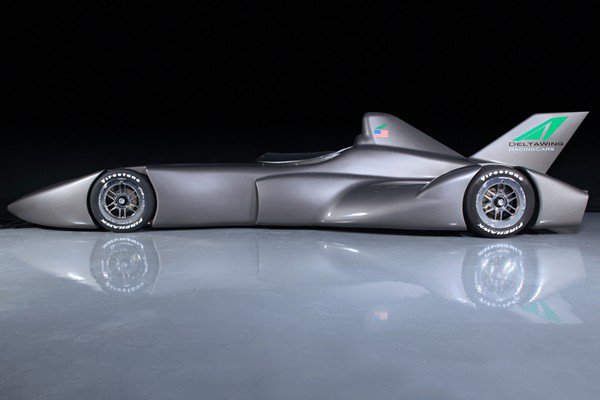 Images courtesy of deltawingracing.com