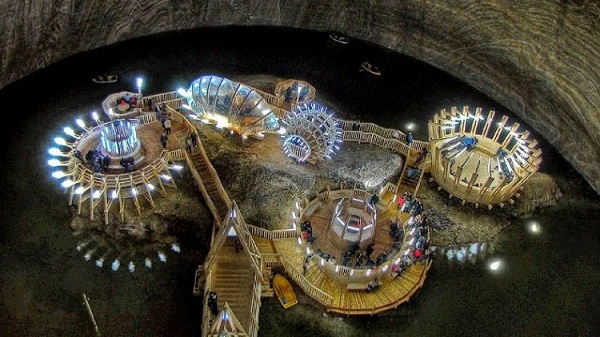 Approximately 368 feet below the ground in the Turda, Romania lies one of the world's most eerily spell-binding theme parks that first served as a salt mine from the Middle Ages up until the 20th century. The Salina Turda mine was excavated by hand in the 13th century and is a historical monument to an earlier time, when salt mining was a big business in the region. The salt mine closed in 1932 and served as a shelter during WWII. Today the mine is a museum and theme park featuring a Ferris wheel, mini-golf, an underground lake with paddle boats, basketball courts, a spa and a cadre of other activities.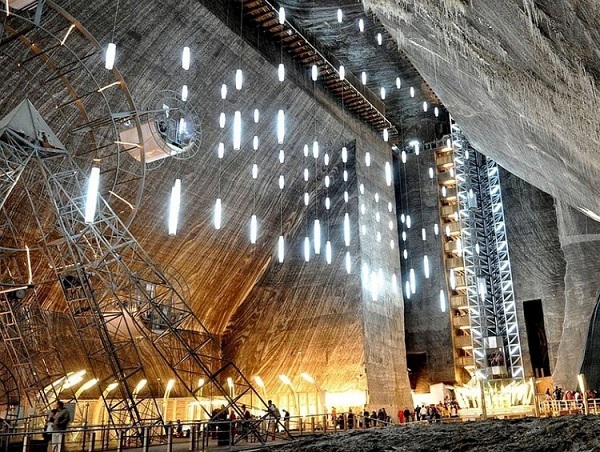 Visitors of the park are lowered to the underground world using the same elevators that were used to transport salt from the mines. Lights have been strategically placed all around the the theme park to accentuate the textures and surfaces of the walls. The main attraction of the park – the panoramic Ferris wheel  allows riders to capture a great view of the stalagmites that have been forming in the cave from over a century.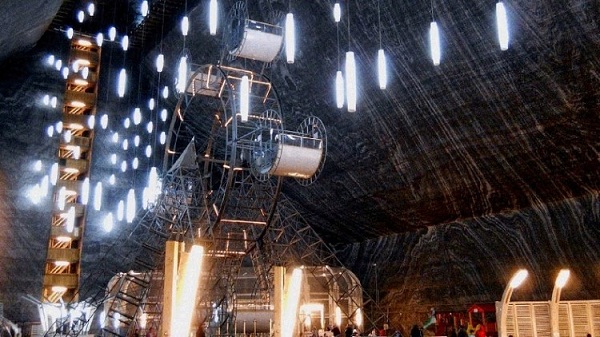 The museum is amongst three mines: the Terezia with a depth of 120 metres, the St. Anton at 108 meters, and the Rudolf at 42 meters. The mines contain many rooms along with smaller chambers that were built when they were  operational, some of which were very large in size. Additionally, the average temperature of the underground park is generally in the low 50's, while the humidity is said to be around 80%. Underground visitors are therefore advised to dress warmly.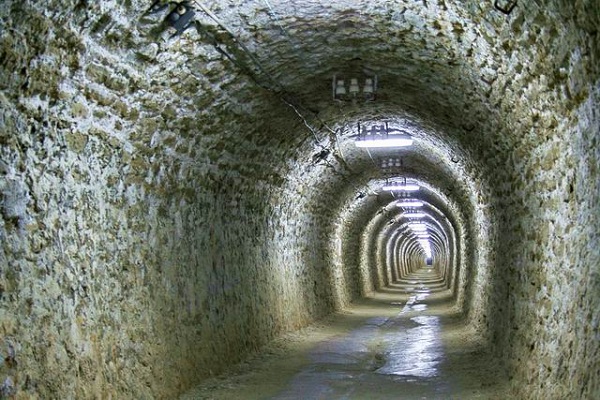 As the Salina Turda theme park is lit up, the patterns of the salt ingrained into the walls sparkle taking on the appearance of marble. The lake below further embellishes the underground cave's beauty as it reflects the sparkling walls, revealing the wonders of the magical underworld.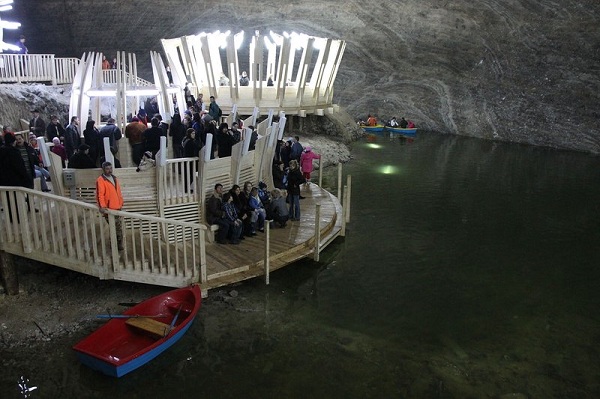 [vimeo 57143945 w=500 h=281]