Blackberry is an awesome device to make calls, messages, internet browsing and much more. An app, AV Shadow, is being offered by the company Unity4Life, which allows the Blackberry to be used as a universal remote control for DVD and TV. Following process will describe you how to use your Blackberry as a TV remote.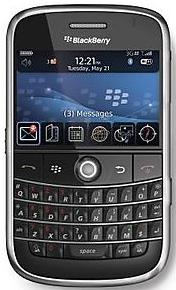 Before starting the process, ensure the compatibility of your device with the application. The devices Blackberry bold, curve, storm, pearl and series 8800 are compatible with AV shadow.
Go to the Blackberry App world and tap the Purchase button on AV shadow page
Use your Blackberry email to sign in or make a new id.
Download the app to your phone.
Tap the Accept button on terms and conditions page.
Give the information about payments.
After the hub is delivered to you, follow the given process to install it in Blackberry.
By using the cables provided with the hub, plug it in audio and video equipment. Open the phone menu and open AV shadow app. This will give you a graphical interface with which you will have complete control of television such as volume, channel, and other controls that a usual remote control has.