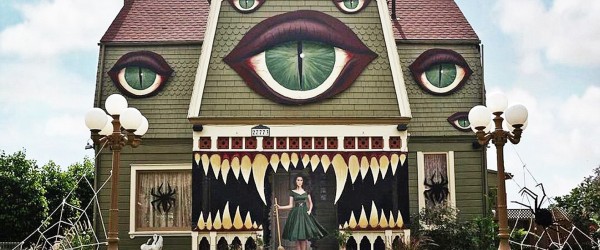 As Halloween day approaches us, almost everybody is touching up their costumes, gathering up their greatest tricks and prepping their houses. This house would definitely get the first place prize for being the scariest, or better yet, it wins Halloween as I just can't think of another Halloween inspired outfit, food item or prank that will surpass it.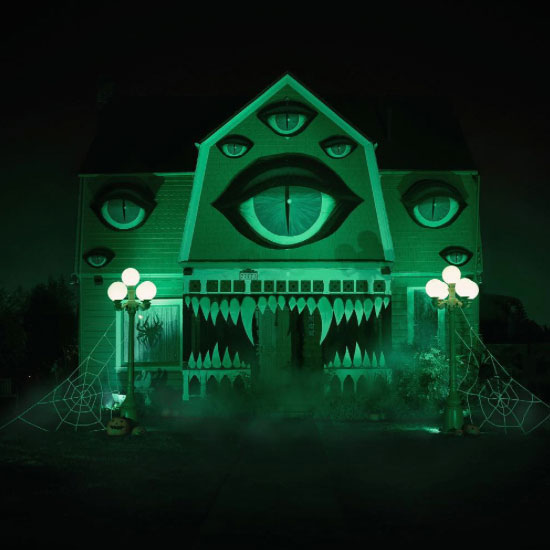 Something that we would find unlikely is parents giving their children free reign over decorating the house for the spooky occasion, but this artist named Christine McConnell had no problems with getting her parents to go along with her extreme decorating plans. The Los Angeles-photographer, who loves to convert ordinary things into scary items, decided to transform her parents' home into the ultimate Monster home.
As a professional photographer, McConnell focuses on transforming tasty treats into macabre creations which allows her to work with materials that aim to spook. With her latest impressive creation, she has taken her love for spooky things to a whole new level.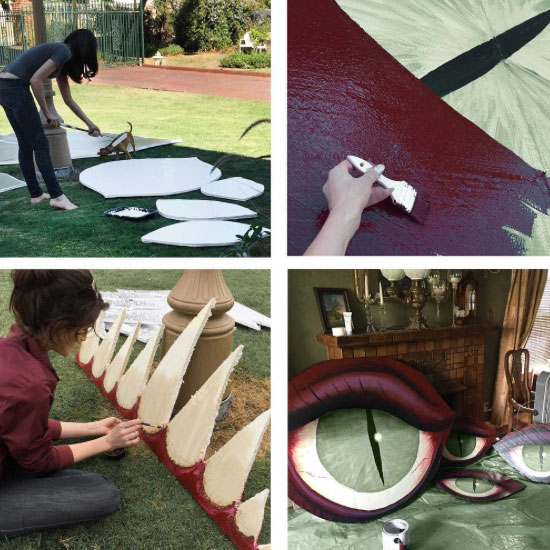 In order to transform her parents' ordinary suburban home into a large snarling, all-seeing spooky monster home, McConnell had to gather foam core insulation boards, paint, and green lighting. A fog machine was also added to the mix as the final touch for the ultimate trick-or-treat destination.