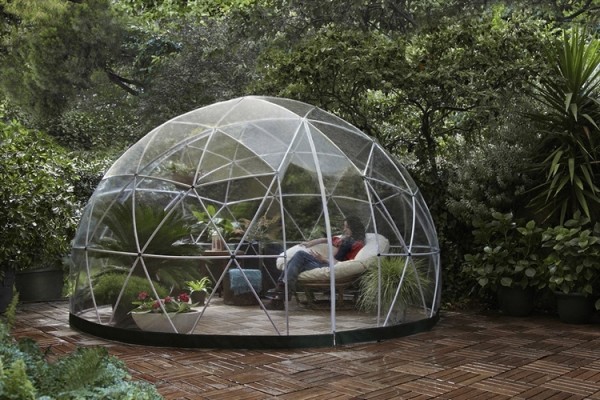 Having your outdoor plans screwed over by a change in the weather condition is something that can drive many us mad, but this can immediately change with this 12 feet wide multipurpose dome. The new Garden Igloo is transparent and acts like a tent. It's tagline, "Possibilities are only limited with your imagination", is just enough to prove its undefeatedness when matched up against the different weather conditions.

When simply described, it is said that the Garden Igloo creates a minimalist space for you to curate an area of your liking. The space to the outdoors is opened up to you while still being protected from it as it is made from a plastic transparent canopy. It also comes with an optional canopy cover that will block out the sun whenever you wish. The set-up, which requires no tools, is provided through installation videos that are very much straight forward. All the materials provided to create the dome are of the highest quality, non-corrosive and 100% recyclable.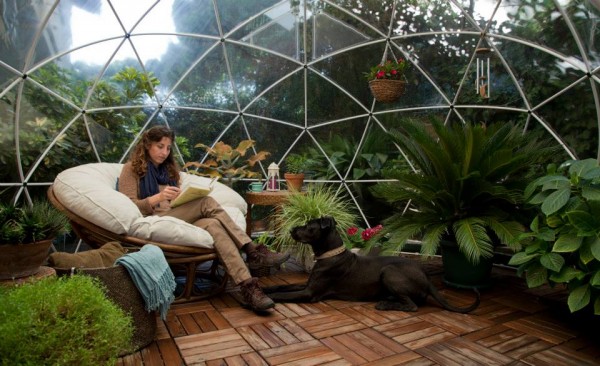 Some of the benefits of its spherical shape includes excellent airflow and ventilation with adjustable windows through the entry way. The geometric dome is also ideal for maintaining a uniform temperature and prevailing wind-resistance.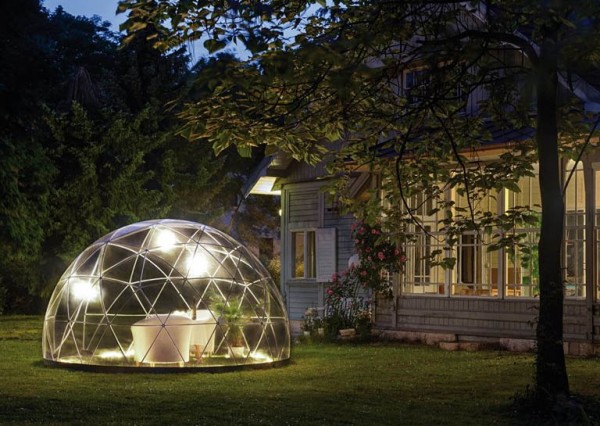 While planting, storage and leisurely activities seem like most obvious uses, the makers of the Garden Igloo challenge you to be creative with the space making the most of being outside. The price of the Garden Igloo starts at a little over $1000, with a canopy cover as an optional add on.