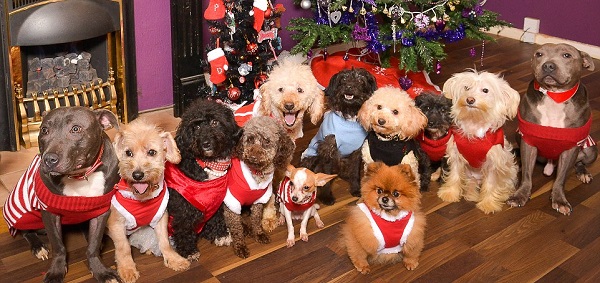 At this time of the year, many of us are planning to lash out many gifts for our loved ones. This dog owner is no different as she goes all out buying lavish clothes, treats and gifts for her 12 dogs. On Christmas Day, the self-confessed 'mad dog lady' will spend her time opening 12 stocking full of gifts for her 'fur babies'.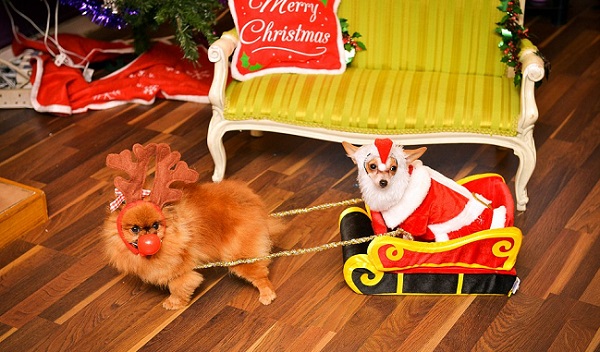 As the festive period passes, the dogs will sit down to eat turkey for dinner, wear fancy dress outfits, pull crackers, and even go for rides in a doggy sleigh. While 26-year-old dog owner, Emmie Stevens, plans to spend £1,000 on her dogs, her 32-year-old boyfriend Barry Stears will only receive gifts worth £200. She even added that approximately £40,000 was spent on her dogs for manicures, fur dyes, perfume, prams and jewellery.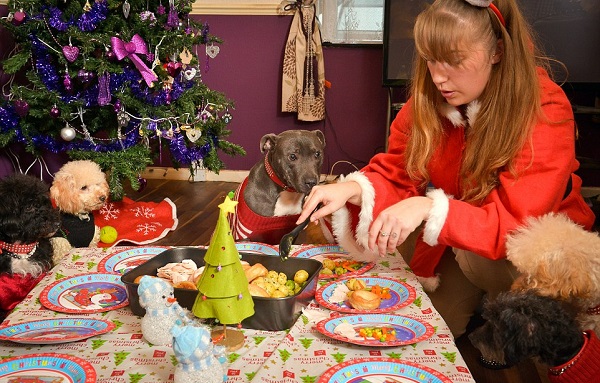 "You spoil your children, don't you? My dogs are basically my babies and everyone spends a lot on their children at Christmas," she said. "It might be a waste in some people's eyes but people drink excessively over Christmas and that's a waste in my opinion."
The home in Croydon, South London is shared by Staffordshire Nelly and Bailey; poodles Purdy, Dolly and Pixi; jackadoodles (half Jack Russell and half poodle) Muffin, Bambi, Sparkle and Doodles; Chinese crested Cabbie; chihuahua cross Minnie; and a Pomeranian named Pomie.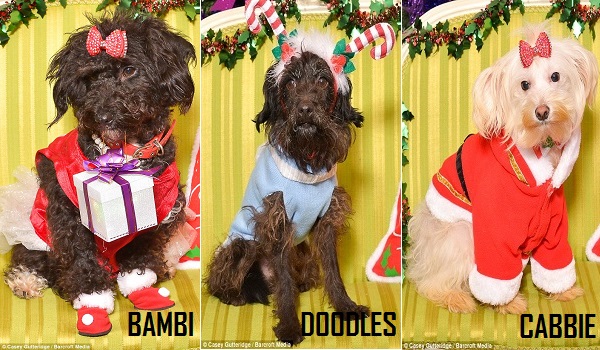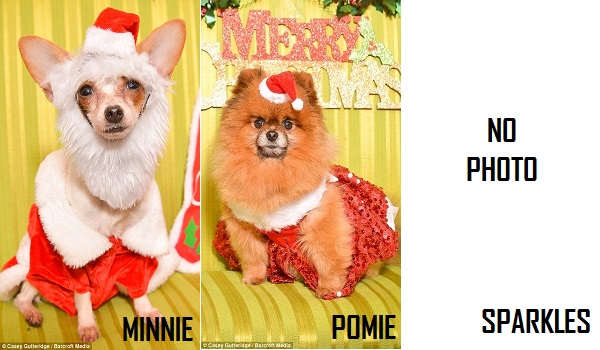 Ms. Stevens who is the owner of a dog grooming business spent £550 on presents, £150 on decorations, £100 on food and £200 on clothes.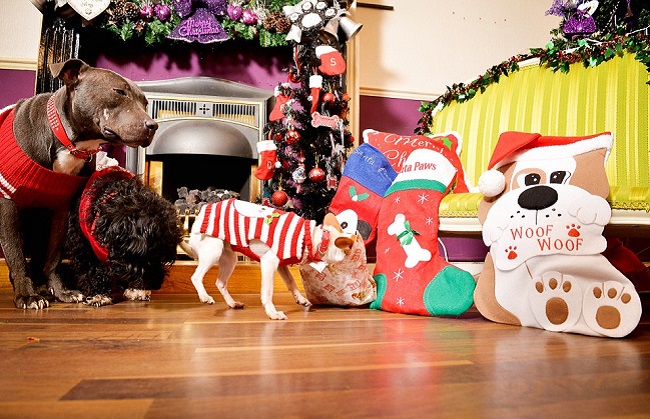 "I love no one more than my dogs," she expressed. "They have their own stockings full of presents and they'll have their own dinners. My plan is to dress Bailey as a reindeer and he can pull the sleigh with the little dogs in the back. I'm going to dress the dogs as Mr and Mrs Claus, a snowman, reindeers, and a Christmas pudding."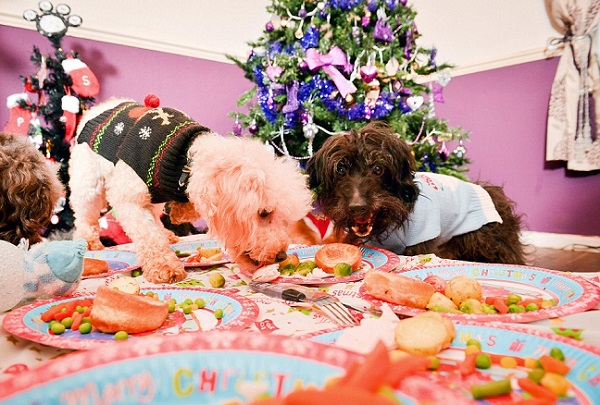 "I have a huge bag stuffed full of dog presents like toys and balls and tons of treats and bones – and some necklaces for the little dogs." she added. "I'll be dressing up as Mrs Claus and Barry will be Santa. I love getting dressed up to match my dogs and Barry does it to make me happy."