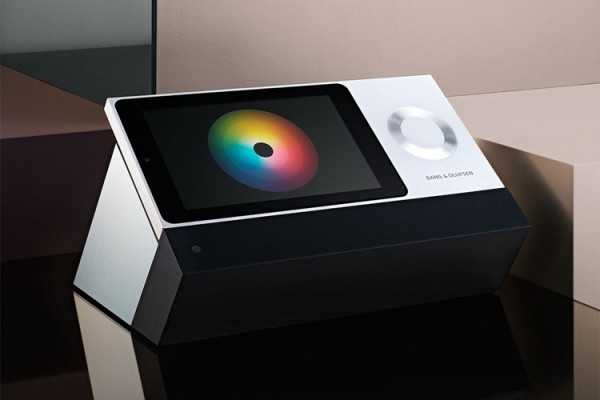 Have you ever wonder what it felt like to have all your music in one place? This slick looking music controller called BeoSound Moment is dedicated to providing you will that sort of luxury as it consolidates all of your music in one place. The technology Bang & Olufsen offers access not only to music on smartphones, tablets and computers, but also music services that you have stored on a home network, through DNLA and Bluetooth.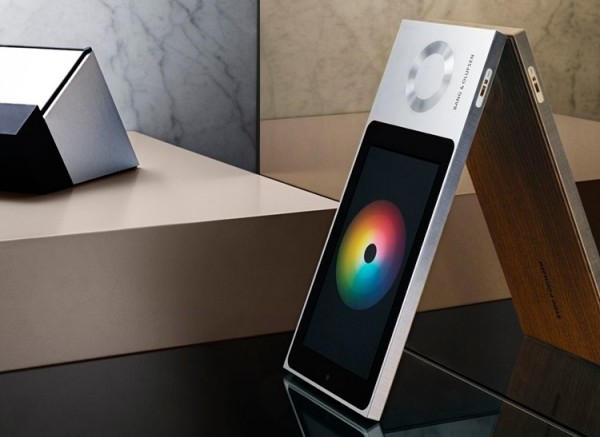 The unified interface of the BeoSound Moment controls all playback for any track and the sound is piped through the speakers of your audio system. The system is separated into two part: a hub and a small tablet-looking device that features connectors including RCA line-in, Power Link sockets and Ethernet port. Thanks to wireless connectivity the tablet can be connected to these wireless, so that it can be operate from anywhere nearby.
This tablet part of the BeoSound Moment features a touchscreen display that measure 7 inches and offers 1280 x 800 resolution, and a milled touch wheel, similar to what is used to navigate the iPod Classic, but bigger. The elegant look of the system is accomplished with a stunning oak panel that covers its back and has been designed to respond to touch. You are then able to dock it and have either side facing out.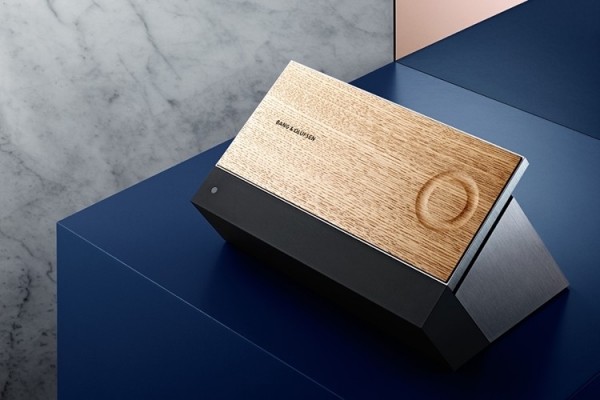 The onboard sound processor supports files in the formats FLAC along with ALAC – MP3, ACC, and WMA. It own built in management for bass is available allowing you to get the most output from the speaker system you are using by filtering low frequency music automatically. There also a mood wheel that comes along with the typical navigation that is provided on the touch screen display. You will then be able to choose your music based on your mood.
The device will also adapt and learn from the types of music you chose and make automatic playlists based on the history of the type of music using its PatenPlay feature.
The BeoSound Moment will be placed on sale towards the end of January with a price tag of $2, 795.