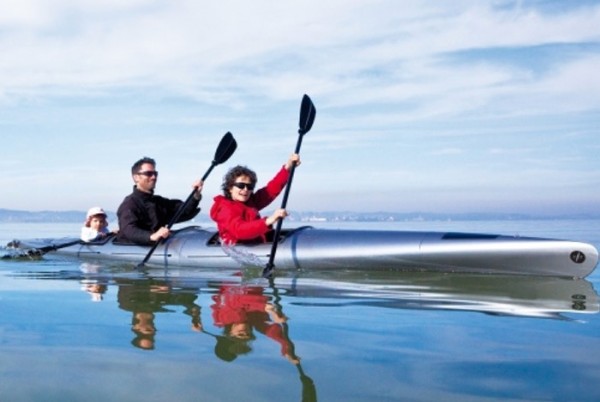 At the Boot Dusseldorf show that was recently held, an interesting kayak called the Backyak by Klepper was revealed. The versatile boat which doubles as a kayak, sailboat, sled and a sundeck that floats, is an all in one backpack that you can easily carry around. The Backyak is made of carbon and is the latest type of portable kayak by Klepper that is easy to store and transport.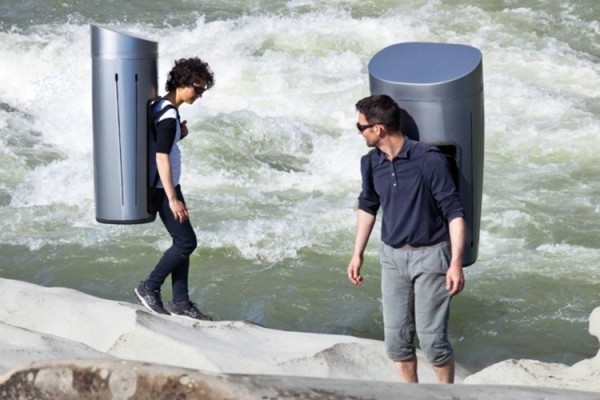 Instead of being built with a foldable advantage, it comes in six pieces shared between two 22lb back backpacks that are shaped like a drum. It allows for two people to carry it with an attachable harness that is fit for the shoulders. While you would have to struggle to carry a one piece kayak, the Backyak is easier to transport as it has its own backpack system that is easier to use than other types on the market. It is also perfect for multi-activity trips as there is much more space to carry other items that you will need for your occasion.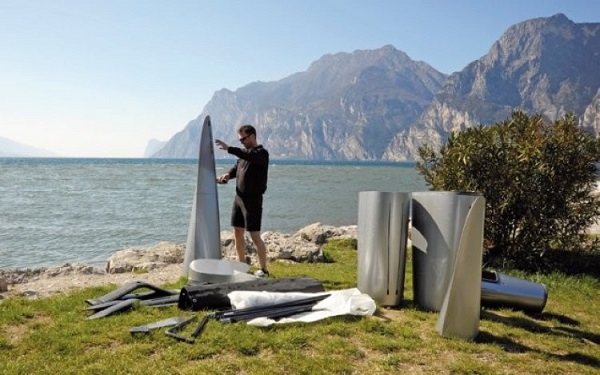 In addition to its backpack system for easy transport, Klepper said that the Backyak offers stability to be used on the ocean, lake or river. Once you've arrive at the waterside, those carrying the backpack can then assemble the kayak which is 17.7ft and is able to carry two adults and a child. There is a Fun package that provides end caps and allows the tandem kayak to be split into two separate 8.8 feet kayaks for two adults.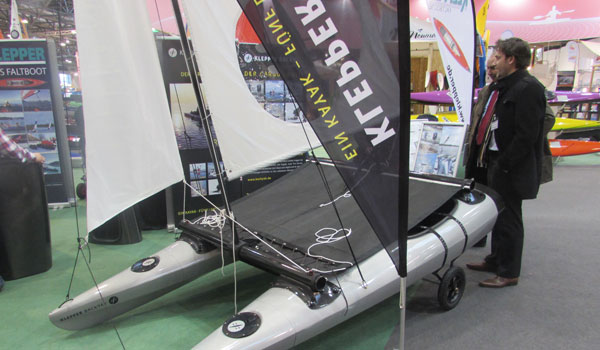 The Backyak is also said to be perfect for floating, paddling, and sunbathing on calm water, thanks to its Relax configuration that transforms it into hulls that can be strapped together and make a platform for sitting, laying and relaxing on. When using the sail, which can be constructed in 15 minutes, the Backyak can be used as a catamaran sailboat. It comes with a warm weather water sports cover and thanks to the Snow package it can be turned into a sled, complete with a sled nose and front rails that can be steered.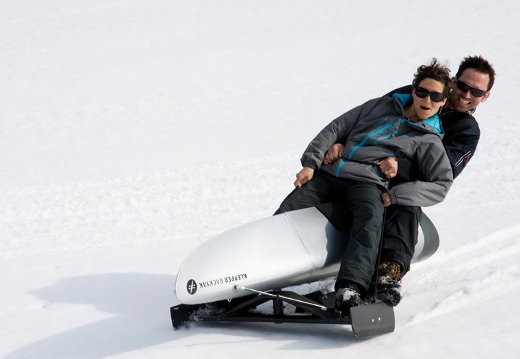 You can purchase the regular Backyak kayak for two people for 5,000 Euros, and the full set which provides five configurations for up to 11,000 Euros. Shipping is scheduled to begin this year April.