10. Online OS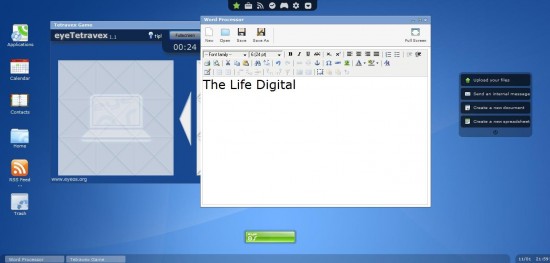 A welcome departure from the masses, Online OS is written in Javascript and uses AJAX for its fast and user-friendly work. The demo desktop looks like the Windows XP desktop (the registered version can be made to look like KDE or Mac OSX) and loads very fast (although there are a few glitches here and there when components fail to load quickly). It has file-management and other abilities, but most of its applications are not part of the OS itself – rather, they launch outside of it, making Online OS a sort of a portal to these apps.
9. G.ho.st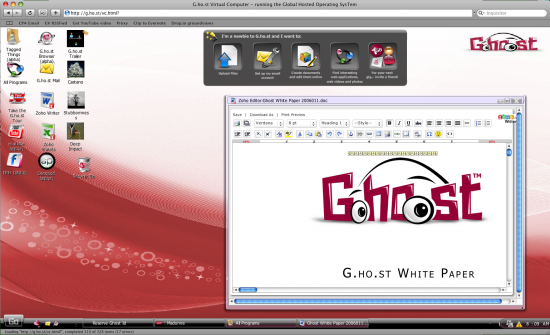 Short for "Global Hosted Operating SysTem", Ghost Inc.'s web-based operating system is built for all those consumers who need to set up an online cloud-computing base without any hassles. The working environment is very similar to most operating systems that users use, and users can add more applications in the near future.
8. Lucid Desktop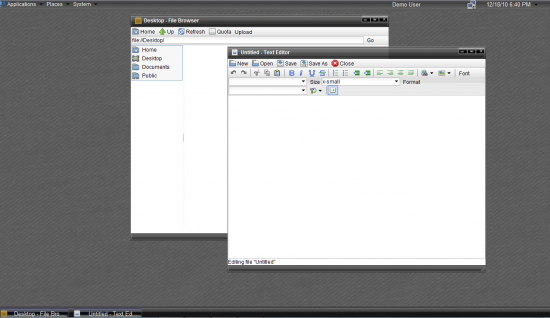 Lucid Desktop (formerly known as the Psych Desktop) is built on a base of PHP5 and is a prosumer-oriented web desktop service. This desktop can be installed on to a web server like EyeOS, and is remarkably simple to use and write code for. With its proximity to Linux's code, Lucid Desktop will be a sure hit with the Linux-loving masses.
7. Glide OS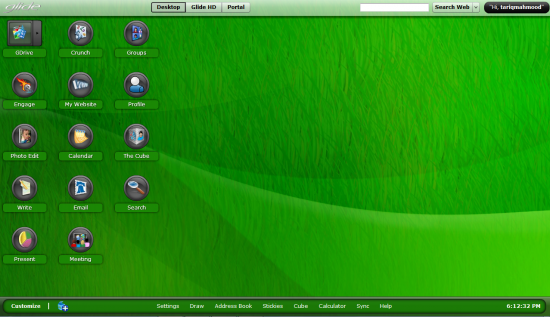 Glide OS 4.0 is a comprehensive Ad-Free cloud computing solution. Glide provides a free suite of rights-based productivity and collaboration applications with 30GBs of storage. Setup and administer up to six family member accounts including child accounts from your Glide settings panel. The Glide OS provides automatic file and application compatibility across devices and operating systems. With Glide OS you also get the Glide Sync App which helps you to synchronize your home and work files.