6. DesktopTwo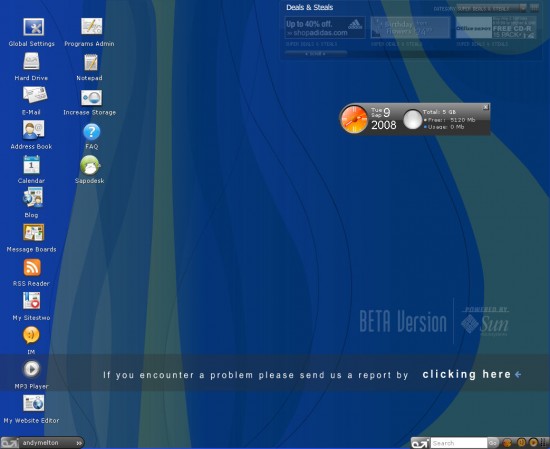 Labelled a "Webtop", this cloud OS is one of the premier services offered online, developed by Sapotek. The goal of the developers is to convert the internet into a full fledged platform for working instead of relying on hard-drive based applications. It is a playground for developers as they have released their code under AGPL license.
5. qWikiOffice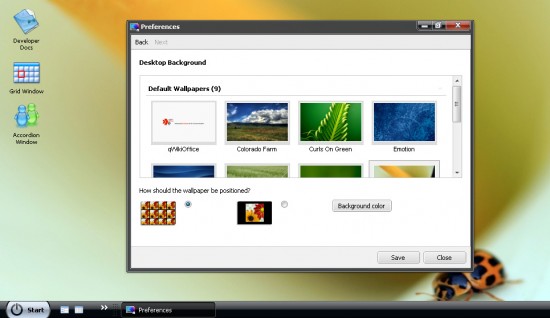 The qWikiOffice Web Desktop is an open source project committed to providing an online experience that is unique and user friendly.
Ajax technology combined with the EXT-JS library and cutting edge graphics allow qWikiOffice and the web applications within to behave similar to a desktop environment.
Aside from providing a user friendly environment, qWikiOffice harnesses the abundance of talented developers within the EXT-JS community by providing a powerful platform for which developers can deploy web applications.
Any number of these web applications can be plugged into qWikiOffice to create an environment that is extremely convenient for the end user.
4. EyeOS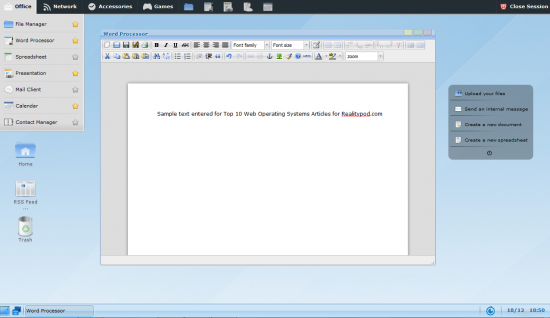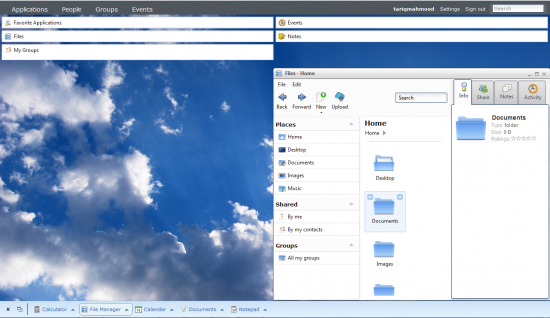 With eyeOS you can build your private Cloud Desktop today. EyeOS includes 5 powerful applications out of the box thought to be simple and easy to use: Word Processor, Calendar, Mail Client, Spreadsheets and Files Manager. In eyeOS 2.0 you can work collaboratively with other users simultaneously in the same document, thanks to the new Social Bar. EyeOS is the Safe Cloud Computing system because you can host it in your own company or organization. EyeOS is released under the AGPLv3 license and only needs Apache + PHP5 + MySQL to run.