3. Windows4All – The Silverlight based Web OS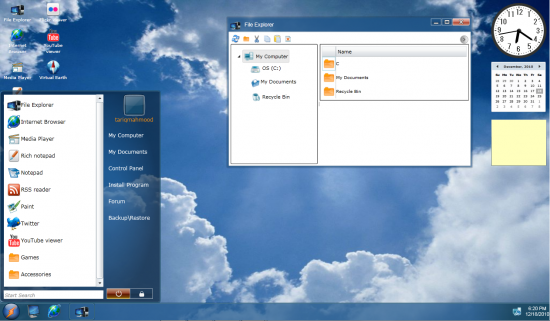 Windows4all.com is a Silverlight based online virtual operating system (sometimes called a Web OS or a Webtop or a cloud computer). It is is a website that simulates an operating system inside your web browser.
Windows4all.com replicates the desktop environment of a modern operating system. It can give you a familiar work interface that looks the same whether you're working at your home computer, or remotely from a borrowed or public computer. You can launch applications right away without installation.
2. Cloudo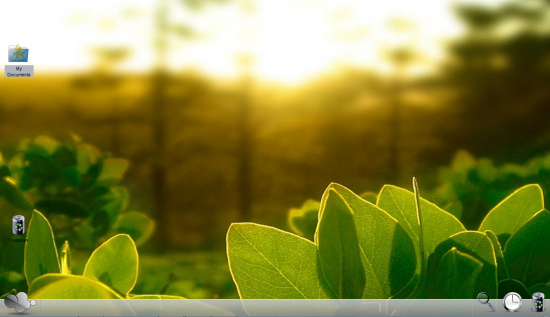 Cloudo features an open, powerful, stable and versatile development environment. With the click of a mouse button you can get started with creating applications for yourself, a group of people or even everyone. And if you're good, you can make money out of this as well. Cloudo is a free computer that lives on the Internet, right in your web browser. This means that you can access your documents, photos, music and all other files no matter where you are, from any computer or mobile phone. With Cloudo every computer, in school, at work, at your friends or even in the library becomes your own, free of charge computer.
1. Google Chrome OS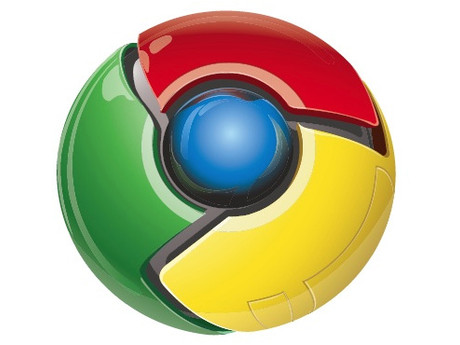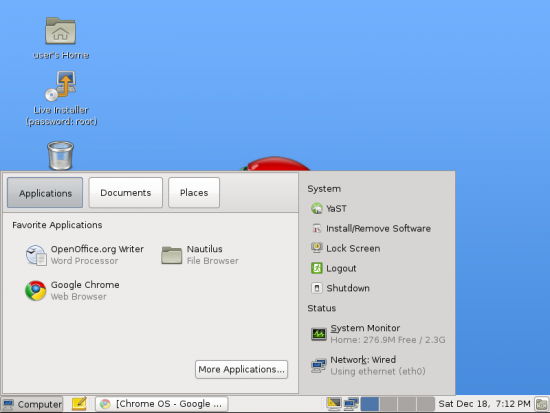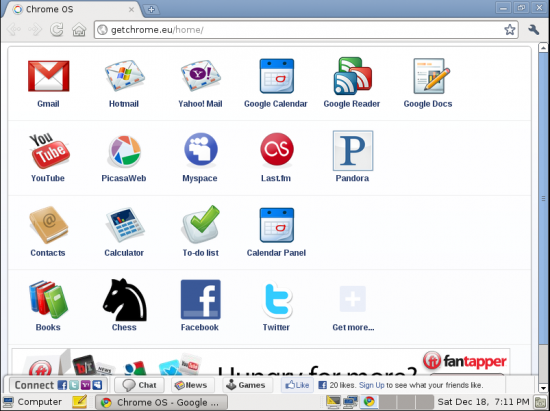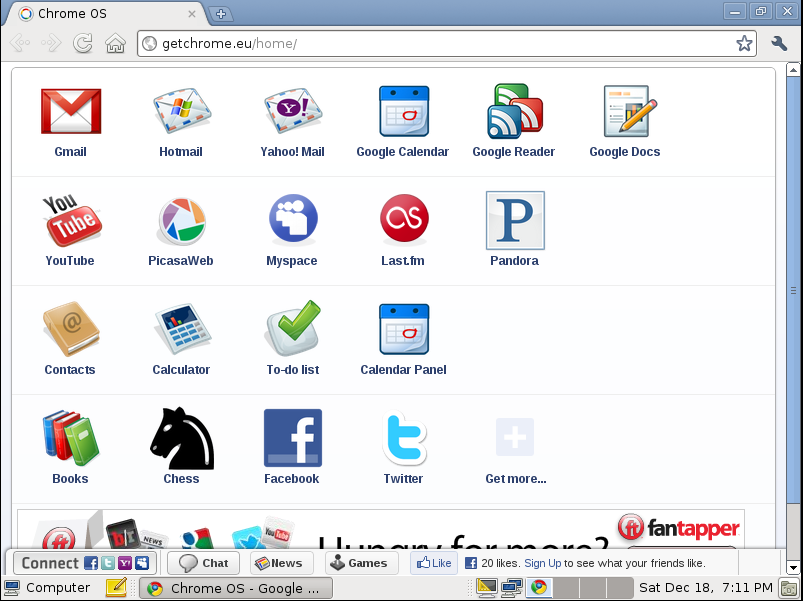 Google Chrome OS is a Linux-based operating system designed by Google to work exclusively with web applications and based on the open source Chromium OS project. Instant web
Chrome boot in about 10 seconds and resume from sleep instantly. Your favorite websites load quickly and run smoothly, with full support for the latest web standards and Adobe Flash.
[youtube]http://www.youtube.com/watch?v=vFeD3qGVsrM[/youtube]