The first beta of iOS 5.1 has been released by Apple in which references to a number of upcoming mobile devices are present. These devices include the names of iPhone 5 and multiple versions of the iPad 3.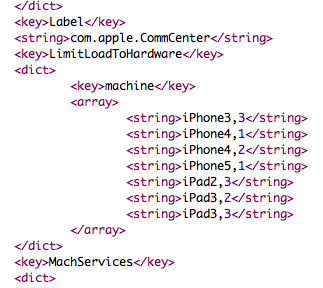 iOS developer, Filippo Bigarella, was the one to unveil the iPhone 5,1 reference. The screenshots of his findings were posted on Twitter where he also proved through evidence that the iPhone 5 would run A5 dual-core processor. He went on to say that contrary to the iPhone 4S, which from the outset looks pretty much the same as the iPhone 4, the iPhone 5 would have a full design overhaul.
The existence of the iPhone 5 reference in iOS 5.1 version is a sign of the next-generation iPhone getting released much earlier next year than the time that iPhone 4S was released this year.